Terrell Hogan law firm partner Alan Pickert was selected by the Jacksonville Bar Association board of governors to represent the local legal community in the American Bar Association House of Delegates.
He succeeds Gunster, Yoakley & Stewart shareholder Michael Freed on the policymaking body of the national Bar association.
"The ABA is the voice of the legal community on national issues. I'd like to continue the good work Mike did," Pickert said.
The House convenes twice a year at the ABA annual and midyear meetings. Action taken by the delegates on specific issues becomes ABA policy.
"It's important for us to be represented and connected with the national legal community. It gives the JBA input into advocacy," said JBA Executive Director Craig Shoup.
Pickert, who was the association's board of governors president in 2005-06, is the JBA's third representative on the House of Delegates, joining past presidents Freed and A. Hamilton Cooke, the first local delegate who was appointed in 2008.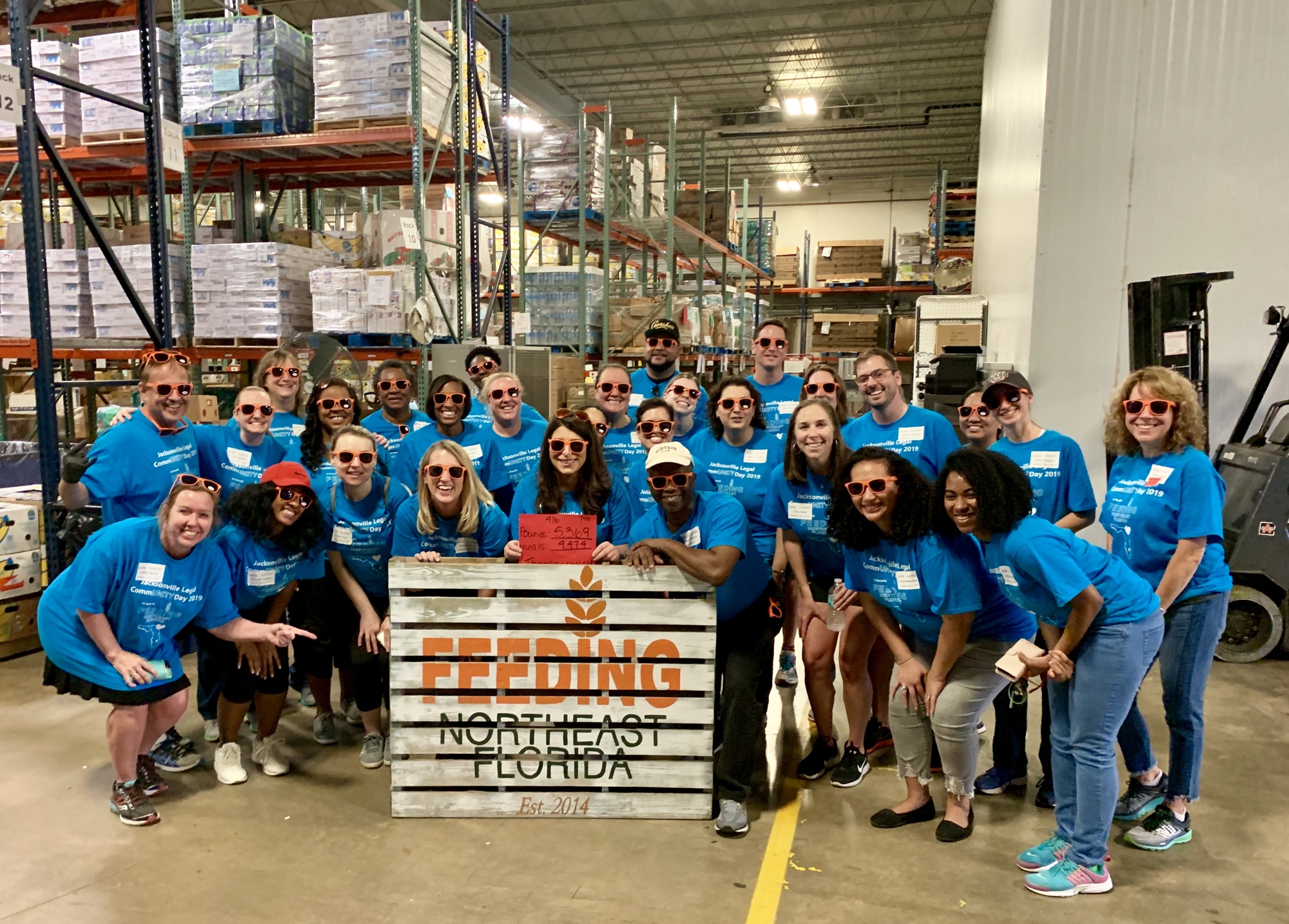 Jurists and lawyers help feed Northeast Florida
Judges, magistrates and attorneys reported to the Feeding Northeast Florida food bank warehouse Saturday to sort and pack groceries that will be given to hungry people.
In about three hours, the group inspected and sorted 5,369 pounds of food, representing nearly 4,500 meals for families in need.
The volunteers were provided lunch and a T-shirt funded by a diversity grant from The Florida Bar. The service project was organized by the Jacksonville Bar Association, D.W. Perkins Bar Association and Jacksonville Women Lawyers Association.
Register now for annual federal practice seminar
Registration is open for the 16th annual Honorable Ralph W. "Buddy" Nimmons Jr. Federal Practice Seminar, from 11:45 a.m. to 5 p.m. April 29 at the Bryan Simpson U.S. Courthouse.
This year's program:
• Holding the balance steady and true: An unclassified look at the FISA Courts. U.S. 9th Circuit Judge Richard Tallman serves on the Foreign Intelligence Surveillance Court of Review, which hears appeals of decisions related to espionage and counterterrorism investigations under the Foreign Intelligence Surveillance Act of 1978. He will present an overview of the structure of the U.S. intelligence community, describe FISA's review procedures and discuss the judiciary's oversight role within FISA's framework and under the Constitution.
• Police body-worn cameras: Benefits, limitations and legal implications. University of South Carolina School of Law professor Seth Stoughton, a nationally recognized expert on police body-worn cameras, will discuss the emerging technology.
• Back to the basics: 20+ writing tips for the modern lawyer. Help from U.S. Magistrate Judge Patricia Barksdale.
• Hot topics in trial practice.
Evidentiary issues regularly present themselves in civil and criminal trial practice, from improper impeachment and hearsay to digital evidence and the admissibility of social media evidence. U.S. District Judge Timothy Corrigan, 4th Circuit Chief Assistant State Attorney Mac Heavener and civil attorney Kirsten Doolittle will lead a discussion on how to navigate the pitfalls.
Participants will receive 5.0 hours of CLE credit, including 1.5 hours of technology credit (pending approval by The Florida Bar).
The seminar is $85 for Federal Bar Association members; $55 for government, nonprofit and CJA panel attorneys; $25 for judicial law clerks past their first year; and complimentary for judges and first-year judicial law clerks. Others are welcome to attend for $135.
The program includes lunch catered by The Bread & Board, materials and all presentations.
Visit jaxfedbar.org to register.
May 17 is Bench & Bar Conference
 The Jacksonville Bar Association Judicial Relations Committee will present the 2019 Bench & Bar Conference from 11:30 a.m. to 5 p.m. May 17 at the Duval County Courthouse.
The program will cover topics such as cybersecurity, immigration issues, bankruptcy law, substance abuse, competency and victims' rights.
Panel discussions will be led by judges, attorneys and other subject matter experts.
Bar association members may register by May 3 for $126 and $140 after May 3; guests may register for $180. Registration includes 5.0 hours of CLE credit, pending approval by The Florida Bar, welcome bag, lunch and two drink tickets and appetizers at a networking social after the program.
Visit jaxbar.org for details and reservations.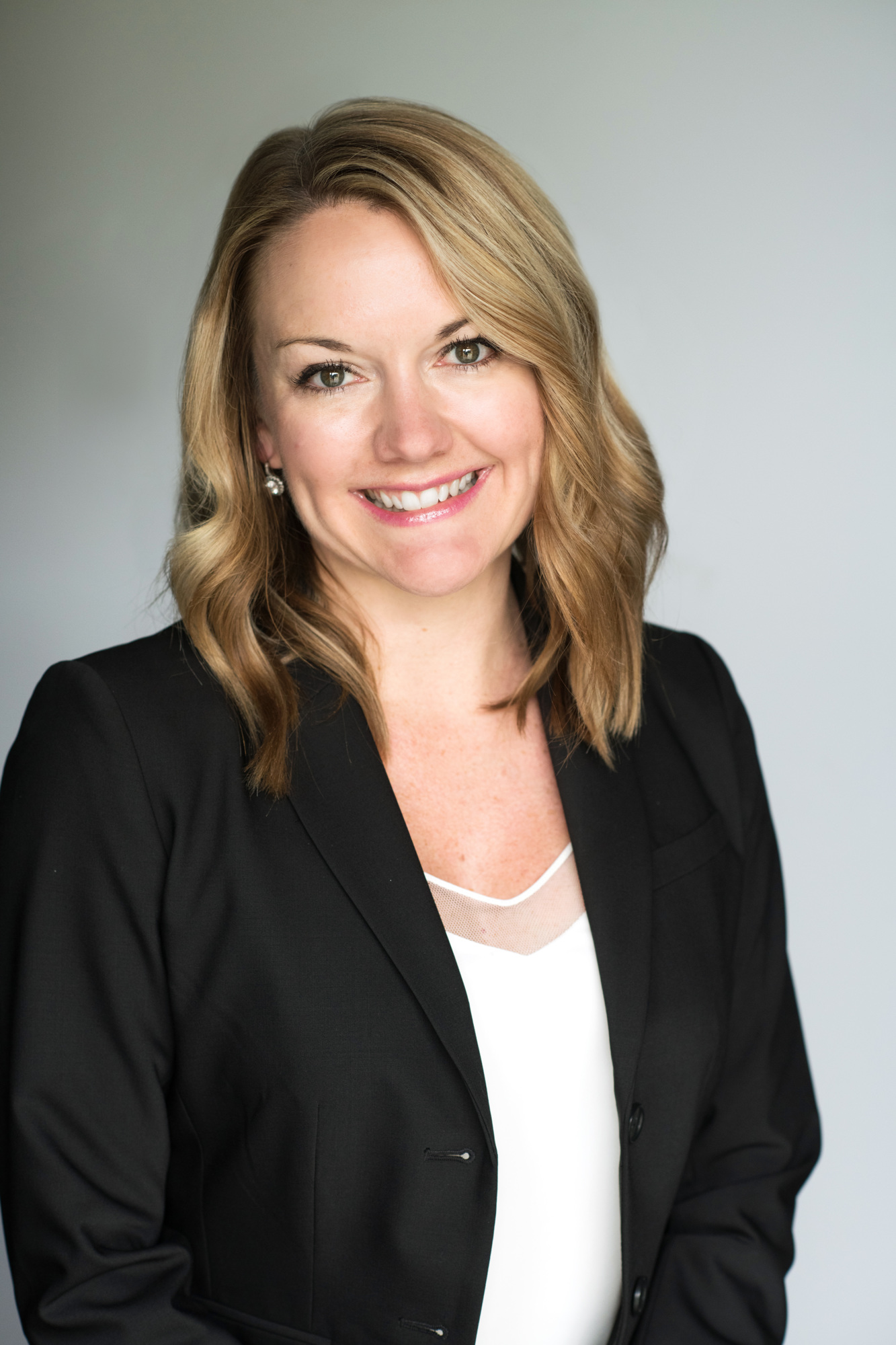 Coker Law adds litigator Harris
Trial attorney Chelsea Harris joined the Coker Law firm, focusing on representing plaintiffs in personal injury, automobile crashes and premises liability.
She previously was a shareholder with the Kubicki Draper law firm, defending insurance companies, and was an assistant state attorney in the 4th Judicial Circuit.
Harris received a bachelor's in psychology with a minor in Spanish from the University of North Carolina at Chapel Hill and a J.D. in 2006 from Florida Coastal School of Law.