Jacob Brown, a partner in the Akerman law firm's Jacksonville office, was elected Tuesday to chair the 4th Circuit Judicial Nominating Commission.
He is deputy chief of the Bankruptcy and Reorganization Practice Group and was appointed to the commission in 2016 by then-Gov. Rick Scott. He was reappointed this month by Gov. Ron DeSantis.
Courtney Grimm, county attorney in Clay County, was elected vice chair.
The commission convenes when there is a judicial vacancy on the 4th Circuit or Duval County Court, solicits and reviews applications, interviews candidates and then submits as many as six nominees to the governor, who appoints judges to succeed those who have left the bench.
When Patrick Kilbane, Ullmann Brown Wealth Advisors general counsel and immediate past chair of the JNC, handed over the leadership of the nine-member commission, he said he was honored to have done the administrative work for the commission.
Kilbane said the Jacksonville Lawyers Chapter of the Federalist Society will present "an inside look at judicial appointments" at 5:30 p.m. Aug. 22 at The River Club.
He and Joseph Jacquot, general counsel for DeSantis, and Katherine Hurst Miller, chair of the 7th Circuit Judicial Nominating Commission, will explain the judicial appointment process from application to selection.
Visit https://www.eventbrite.com/e/an-inside-look-at-judicial-appointments-under-governor-desantis-tickets-65410974987 for registration information.
Two vacancies on 1st DCA
There's an opportunity for Northeast Florida to increase its influence on the state appellate court.
With the resignations of Judge Allen Winsor and Judge T. Kent Wetherell II, the 1st District Court of Appeal Judicial Nomination Commission has been asked by Gov. Ron DeSantis to provide nominees for the vacant positions on or before Aug. 30.
Applicants must have been members of The Florida Bar for at least 10 years, registered to vote in Florida and a resident of the 1st District before taking office.
The commission will accept applications until 6 p.m. Aug. 2 and then will schedule interviews with applicants.
Visit floridabar.org to download the judicial application and instructions.
Chis Hand honored by Leadership Florida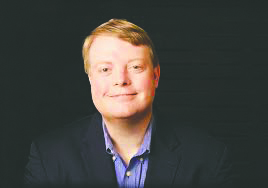 Jacksonville attorney Chris Hand received the 2019 "But for Leadership Florida" award from Leadership Florida.
The award is presented to alumni members who have used specific knowledge gained and/or relationships built through his or her Leadership Florida experience to improve the lives of fellow Floridians.
Hand helped launch a campaign in 2018 that led to posthumous pardons for four African American men who were convicted of rape in 1949 in a racially charged trial in Groveland.
Hand leveraged contacts made with his Leadership Florida classmates to convince the Florida Board of Executive Clemency and Gov. Ron DeSantis to pardon the men, which he did Jan. 11, according to a news release from Leadership Florida.
Deadline extended for Florida Legal Services vacancy
The deadline for applications for a vacancy on the Florida Legal Services Inc. board of directors has been extended to 5 p.m. Aug. 16.
The 15-member board provides judicial advocacy through co-counseling with local program attorneys and volunteer attorneys to provide legislative and administrative advocacy on policies impacting the legal rights of the poor, as well as provide civil legal assistance to indigent people who would not otherwise have the means to obtain legal counsel.
Visit floridabar.org to download the Application for Special Appointment.