Autobahn Indoor Speedway & Events in Jacksonville is driving its strategy to add what its customers want: A full-service restaurant, a bar serving beer and wine and up to 50 arcade games.
"We are always innovating," said Donald Wagner, director of operations. "We try to find what is the next thing we can add for the customer's experience."
Autobahn opened five years ago in an 80,000-square-foot building it leases at 6601 Executive Park Court N. off Interstate 95 and Butler Boulevard.
It offers high-performance electric go-karts that can reach speeds up to 50 miles an hour and also offers parties and corporate events. It added Autobahn Axe Throwing last year.
It proposes to renovate the northwest part of its building to convert the conference room and break room into dining, private dining, bar and kitchen space. The southwest track and the track view will be modified, plans show.
Auld & White Constructors LLC is the contractor for the $1.2 million project of about 14,000 square feet. The city is reviewing the plans.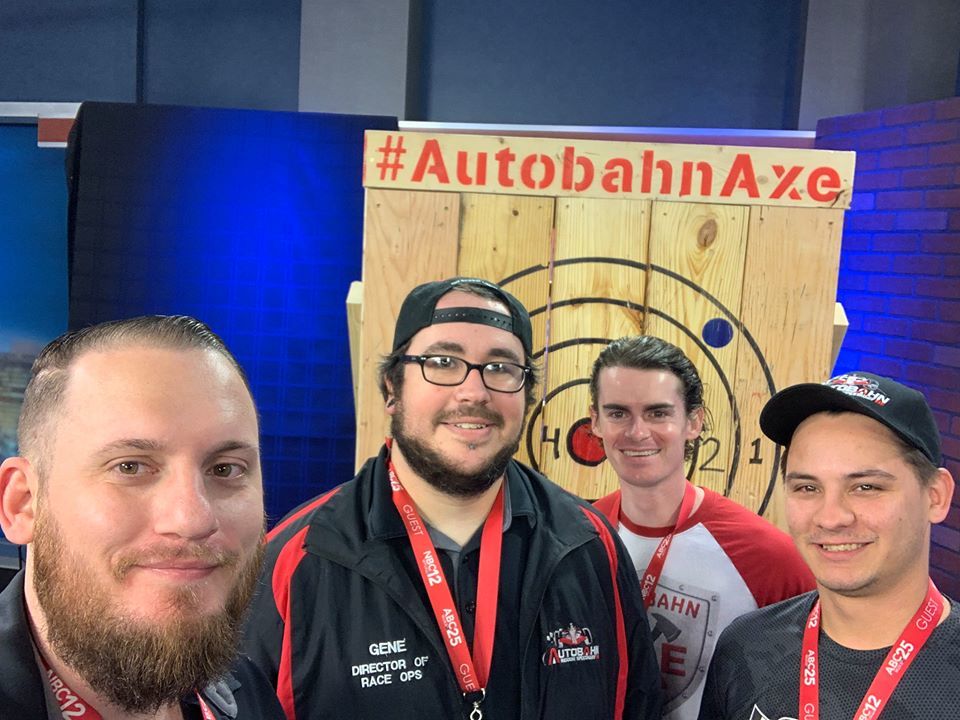 Go-carts remain the core business, Wagner said.
"People wanted food, so let's give them some food. People wanted more to do, so we added ax throwing. We are adding arcade games, so that supplements what we do now," he said.
"So you have a racing-theme entertainment destination," he said.
Wagner said the end game in Jacksonville is a lot like the group's Chicago Accelerate Indoor Speedway, although that location is two stories.
He expects to complete the Jacksonville project by year-end. "We are hoping to start construction in the next month or two and we hope to have it open this year."
Autobahn will remain operational during the construction.
Wagner said the project satisfies the needs of the business and the customer: Autobahn needed to add more options for customers in addition to racing, which "makes us more competitive," and it responds to what the customers have been requesting.
He said the renovations will make the destination friendly to all members of a family or a group. "We are going to have this whole complete picture," he said.
It will offer racing, ax-throwing, arcades, food and beverages. It also offers a virtual reality unit, such as the four-player Chaos Jump. It will add new games next month.
And if someone just wants to watch sports on TV with a local craft beer, that works, too.
He didn't have the names of the arcade games or the final number of seats in the restaurant. Plans indicate 112 seats and 26 bar seats in the dining area along with 113 seats for private dining.
He said the menu will focus on "good food made well and fresh."
Autobahn might seek a full liquor license next year.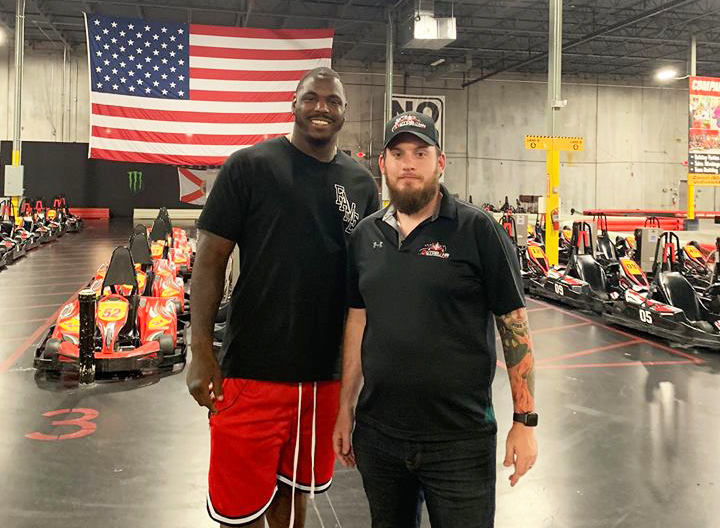 The restaurant service will coincide with operating hours.
Unless closed for a holiday or a private event Autobahn opens at 11 a.m. Monday-Friday, closing at 10 p.m. Monday-Thursday and at midnight Friday.  It opens at 10 a.m. on weekends, closing at midnight Saturday and 10 p.m. Sunday.
Hours are adjusted on holidays.
A 14-lap single race for adults generally costs $19.99 and there are package deals.
"There is something here for everybody in your group to have fun," Wagner said.
Wagner said the additional features are similar to the group's Accelerate Indoor Speedway it owns in the Chicago area
The American Bar & Grill concept there is called Victory Lap. The menu includes chicken fingers, sliders, salads, sandwiches, burgers and entrees like pizza, tacos, grilled chicken and sliced steak. There's a children's menu and a full liquor bar.
Autobahn is owned by Tampa-based Autobahn Holdings. It owns 12 locations across the country, including Accelerate Indoor Speedway.