The Jacksonville Bar Association devoted its May meeting Wednesday at the Hyatt Regency Jacksonville Riverfront to the U.S. observance of Law Day.
May 1 is set aside each year, by an act of Congress, to consider the importance of the rule of law and the legal process in achieving justice, protecting liberty and contributing to the freedoms guaranteed to Americans by the Constitution.
This year's theme, "Free Speech, Free Press, Free Society," was based on the First Amendment that guarantees, in addition to freedom of speech and the press, freedom of religion, the right to peaceable assembly and the right to petition the government for redress of grievances.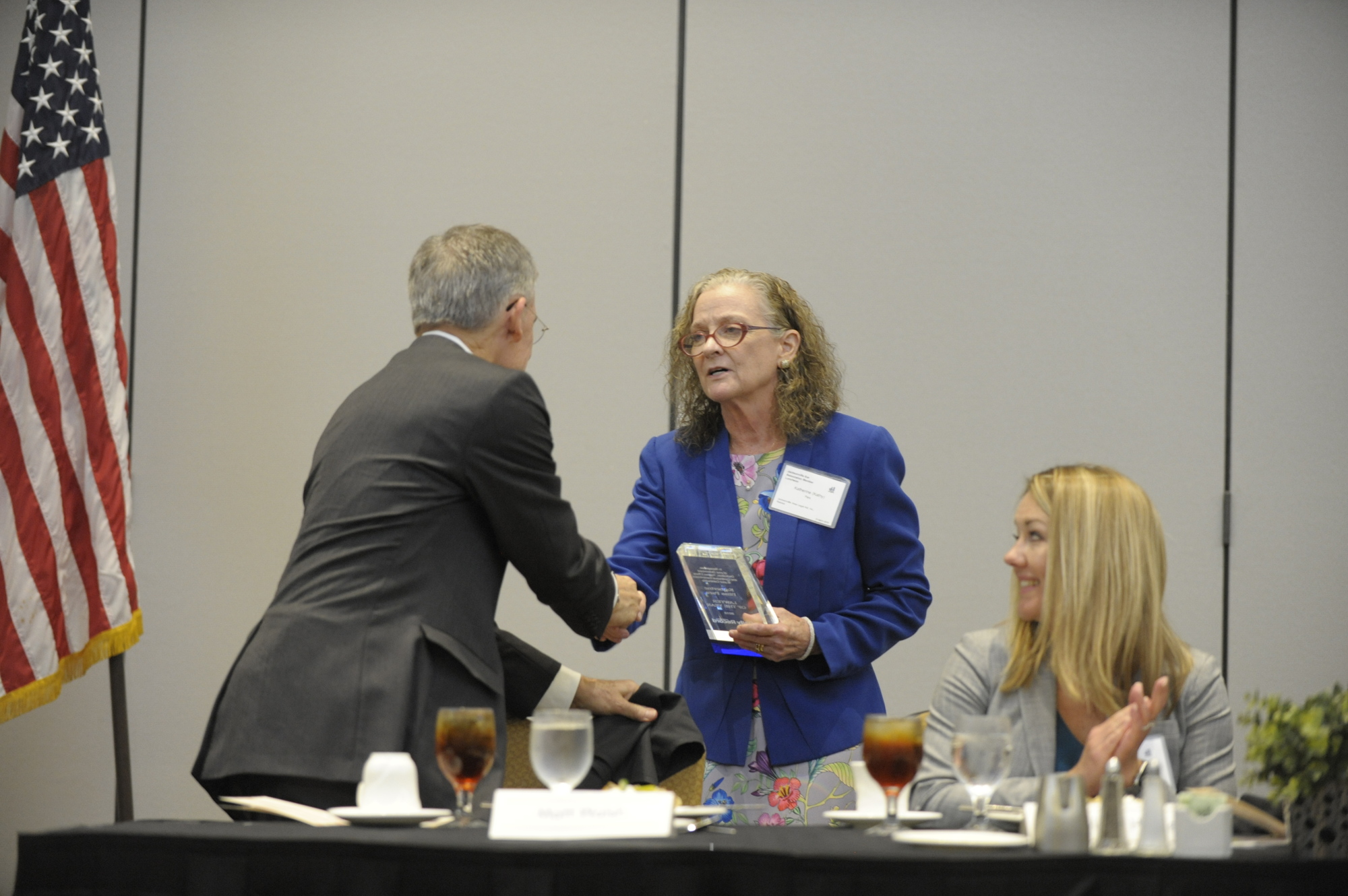 Circuit Judge Katie Dearing, president of the association, described the right to free speech and a free press as "the most important foundations for a free society."
The Jacksonville Daily Record presents its annual Lawyer of the Year award at the Law Day meeting.
This year's recipient is Kathy Para, who retired in January from Jacksonville Area Legal Aid after a decade of service as pro bono coordinator and pro bono director.
In presenting the award, Matt Walsh, Observer Media Group CEO and publisher of the Daily Record, said Para enrolled at Florida Coastal School of Law after her career as a teacher and later, a small business owner, because she "felt a calling to do something that would make a difference."
After she was admitted to The Florida Bar in 2001, Para went to work as an outside counsel at JEA and began volunteering her legal services at JALA before she joined the staff at the organization.
"In 10 distinguished years at JALA, she helped thousands of Jacksonville residents secure legal services. She left a lasting legacy," Walsh said.
Dearing recognized the JBA Law Week Committee for its months of work planning and executing Law Week events, including the annual "Rendezvous on the Rooftop" to benefit the nonprofit Dreams Come True, the annual Law Day poster contest and art supplies collection for students at West Riverside Elementary School and a collection of toiletries that will be donated to Downtown Ecumenical Services.
The committee helped organize a naturalization ceremony April  18 at the Bryan Simpson U.S. Courthouse.