At two events April 27, Jacksonville attorneys played yard golf and danced to raise $273,000 to support civil legal aid and a music program for children.
Hundreds of people participated in the annual "Yard Course and Back 9 on Montgomery & Richmond" sponsored by the Pajcic & Pajcic law firm.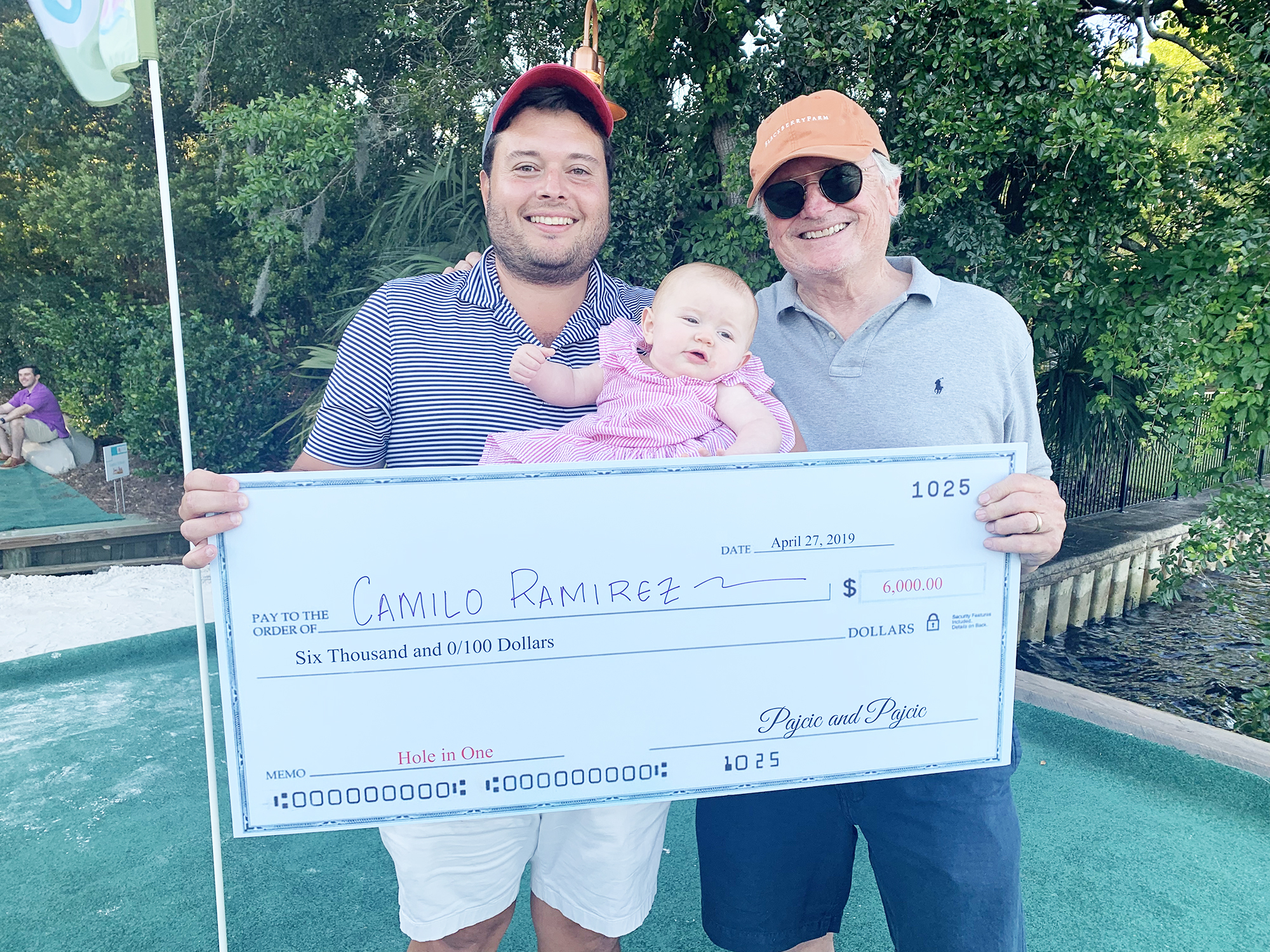 Golfers teed off in the backyards at either Steve and Anne Pajcic's home on Montgomery Place in Avondale or a few doors down at Michael Pajcic and Katie DeBriere's home on Richmond Street.
Entry fees, sponsorships and donations annually benefit Jacksonville Area Legal Aid and its programs to provide civil legal aid for low-income residents – and Pajcic & Pajcic matches all money raised, including the $6,000 awarded to anyone who sinks a hole-in-one on the prize hole, to double the contribution.
Checks still were coming in as of Wednesday, but the total raised was about $75,000, resulting in a $150,000 donation to JALA.
That evening, the Jacksonville Children's Chorus and A Social Affair Dance Studio presented a "Dancing with the Stars" event and two attorneys helped raise $123,000 for scholarships and program funding for the chorus.
The top three celebrity dancers were attorney Crystal Freed, managing partner of The Freed Firm, first place; Giselle Carson, attorney and shareholder at Marks Gray, second place; and Patty Otterson, owner of Otter Allison Wealth Management Group of Raymond James, third place.
Judging for the performances at the University of North Florida Lazzara Performance Hall followed a similar format as the national television program, Dancing with the Stars.
Three judges contributed 50% of the scoring with the other 50% from the audience at $1 per vote.
The Jacksonville Children's Chorus was founded in 1995 by then-Jacksonville University President Frances Bartlett Kinne to fill a need for a children's music program in Northeast Florida. The group has grown from 16 voices to a membership of more than 300 singers.
The chorus offers partial or full scholarships to children who wish to sing, regardless of the family's ability to pay. The scholarship program is funded solely through donations and ensures diversity in membership.
Attorney named Small Business Person of the Year
Attorney Laurie Lee, founder of The Legal Department law firm, has been selected as the 2019 North Florida District Woman-Owned Small Business Person of the Year.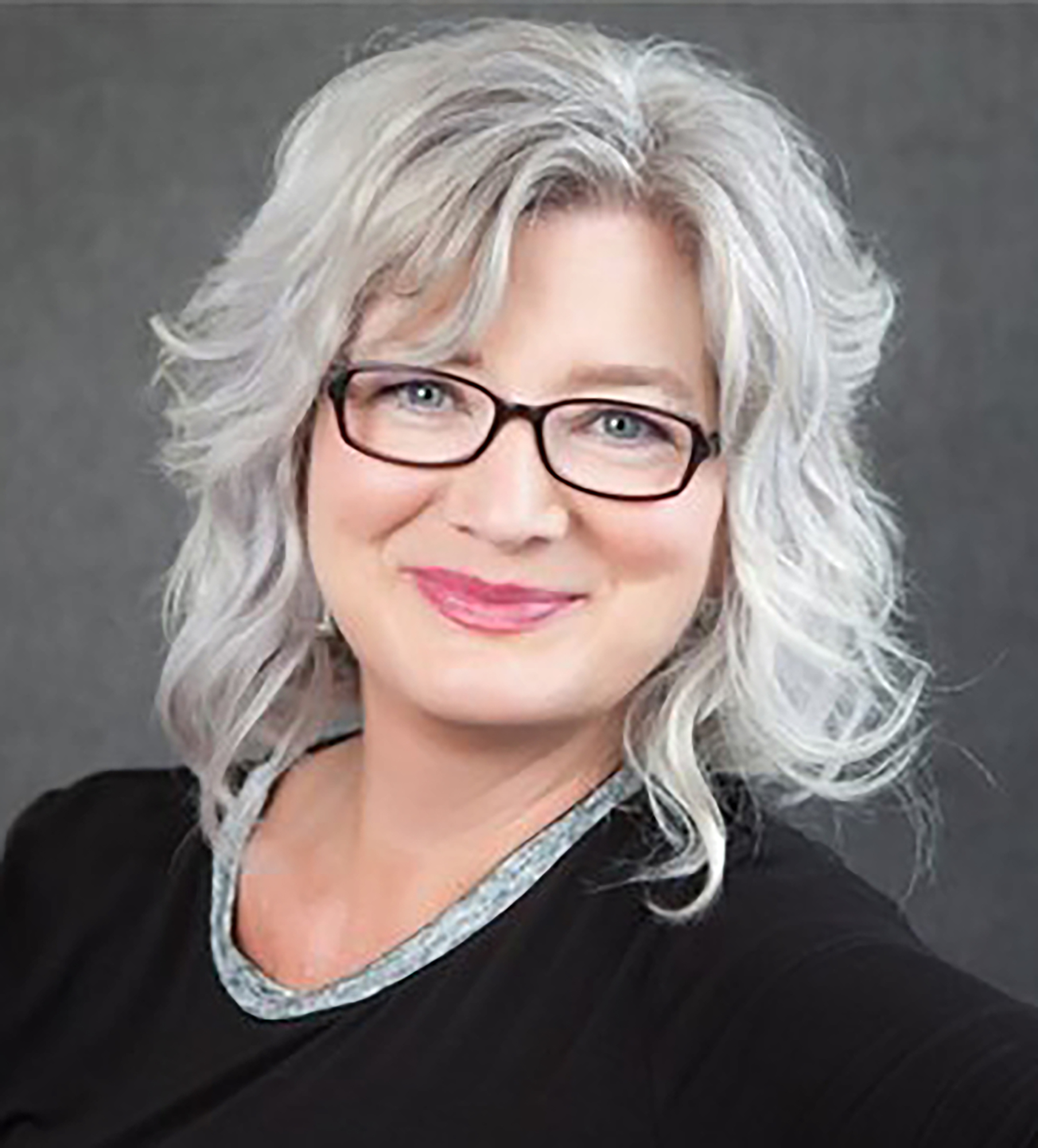 She will receive the award Friday at the Small Business Development Center's Small Business Week celebration at the University of North Florida.
A 2003 graduate of the University of Florida Levin College of Law, Lee worked in a large Jacksonville firm until January 2015, when she opened her solo practice.
She has grown the firm to include herself and another attorney, a certified corporate paralegal, a director of operations and a client services administrator.
The firm has about 200 clients, all small businesses with 20 or fewer employees such as accountants, architects, engineers, interior designers and other licensed service professionals.
"We're strict about that size requirement, so we have a narrow niche," said Lee.
The firm also operates on a flat fee basis instead of billing clients by the hour, a facet Lee said is intended to encourage earlier access to counsel.
"Too many small businesses only go to a lawyer when they're in trouble. I wanted to change that. We help small businesses avoid legal trouble by consulting with an attorney early," she said.
4th Judicial Circut creating registry for expert witnesses
The 4th Judicial Circuit is creating a registry of expert witnesses who are willing to accept appointments to perform forensic mental health evaluations in adult and juvenile criminal cases in Duval County.
Circuit Judges Linda McCallum and Mark Borello are undertaking the effort to try to minimize costs while improving the efficiency of getting treatment to people who are incarcerated and have mental health issues.
The registry will comprise mental health experts who are willing to accept appointments and work on them expeditiously so that defendants with mental health issues can receive treatment and services as quickly as possible.
The application and information about the application process may be found at jud4.org. 
KEYS 2 Drive program expanded to Nassau County
The KEYS 2 Drive program implemented in Duval County by the 4th Judicial Circuit State Attorney's Office nearly a year ago now is available in Nassau County.
The goal is to allow people with certain infractions to obtain a valid driver license and avoid criminal charges on primary offenses of driving while their license is suspended or revoked, or if they are charged with driving without a valid driver license.
The State Attorney's Office, Nassau County judges, clerk of courts and Court Options have partnered to expand the program, which has the support of area law enforcement.
"It gives people an avenue to get back on the road legally and alleviates overcrowding in our jail," said Nassau County Sheriff Bill Leeper in a news release.
Participants with violations covered by the program often find themselves in a cycle of suspensions, fines and fees after repeated infractions. With the support of the Nassau County Clerk of Courts, they have a feasible path toward meeting their financial obligations comprising case-specific payment plans, including the opportunity to pull delinquent fines and fees from collections, a step that can save participants up to 35% of what they owe.
More than 650 people have successfully obtained their license in Duval County through the program since it began.
For more information on KEYS 2 Drive, visit sao4th.com or call (904) 903-4293.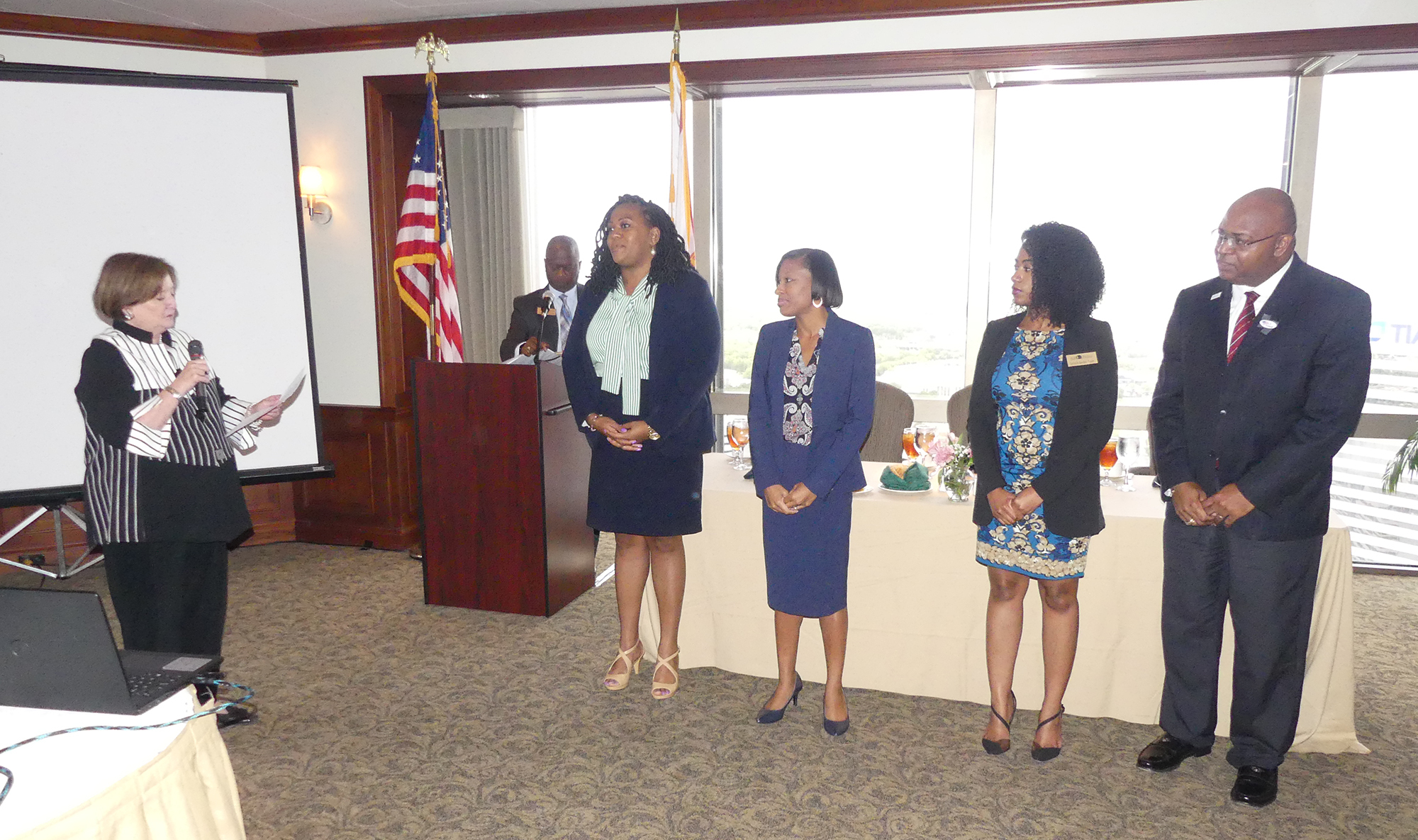 D.W. Perkins officers sworn in
The D.W. Perkins Bar Association inducted its 2019-20 officers at its annual meeting last week at The River Club.
With 2018-19 President Gregory Redmon watching from the podium, from left, Circuit Judge Karen Cole administered the oath to President LaToya Williams Shelton, President-elect Christine Michel, Administrative Officer Katrina Hamilton and Treasurer Noel G. Lawrence.
Secretary LaTonya Lipscomb Smith did not attend the ceremony.