The Jacksonville Downtown Development Review Board is asking developers of the proposed Lofts at Brooklyn to include parking for an enlarged Brooklyn Park public greenway near McCoys Creek in its final design.
The DDRB unanimously approved conceptual designs for Vestcor Companies' 133-unit affordable and workforce housing apartment community planned west of Park Street.
The estimated $30 million project calls for closing parts of Spruce and Stonewall streets to enclose half of the property.
The design also would give a 4,050-square-foot triangle-shaped parcel on the development's northwest corner to the city, possibly in exchange for stormwater credits, said Vestcor subsidiary TVC Development Inc. President Ryan Hoover.
Combined, the vacated properties will enlarge the existing greenway south of the waterway.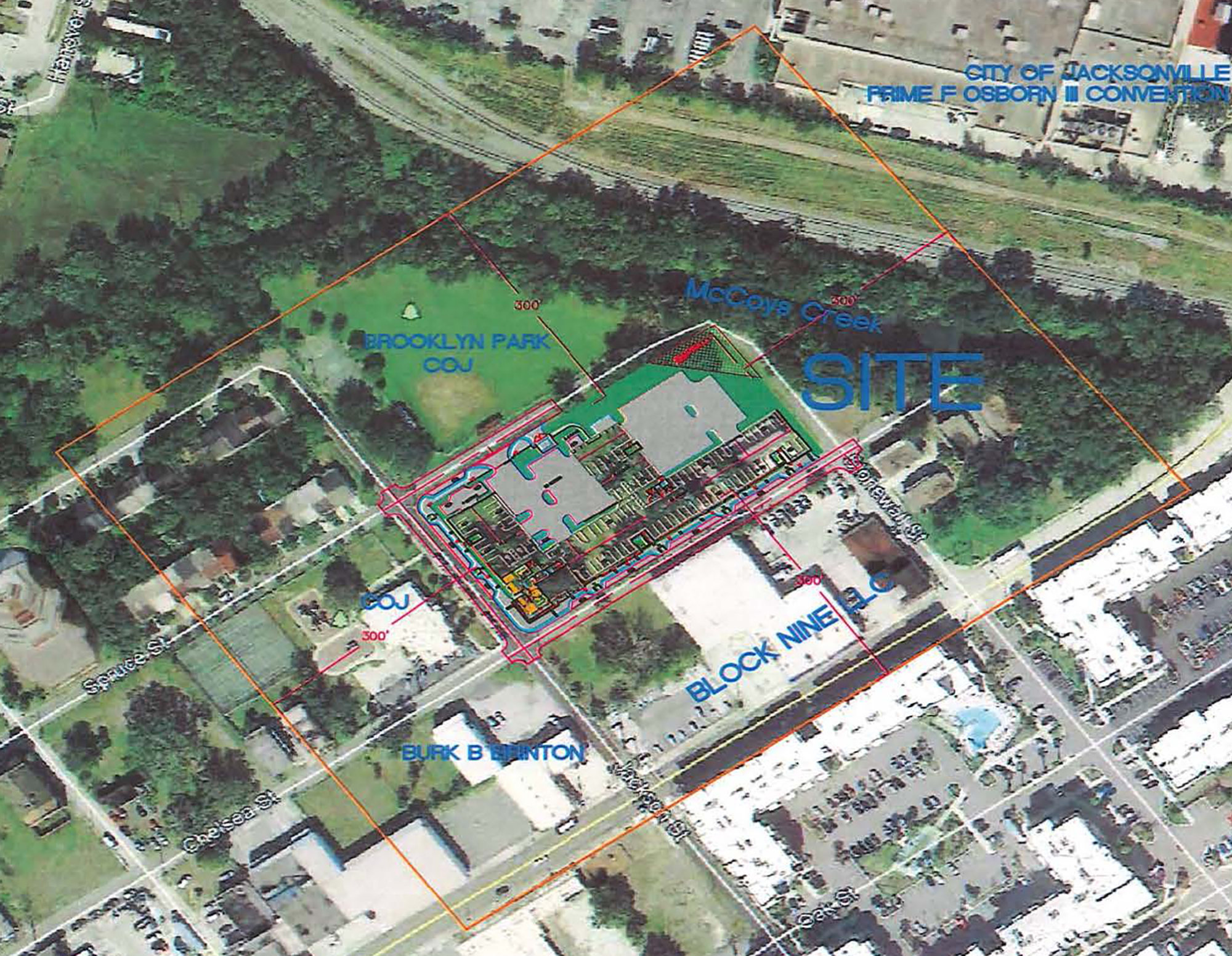 "You're going to have an uninterrupted connection, not only to McCoys Creek, but also Brooklyn Park. You'll have an exaggerated creek front park," said Guy Parola, Downtown Investment Authority operations manager.
DDRB member Brenna Durden said Thursday she wants to ensure public access to the greenway despite the Spruce and Stonewall street closures, and asked Hoover to consider adding public parking into the final design.
"We run into these problems where we close roads and we can't get to the riverfront," she said. "We can't get to the beautiful, natural places for people to visit."
Parola said it's "not a foregone conclusion" that vacated street right of ways would go to Vestcor and told DDRB members it may not be necessary for the developer to add greenway parking.
The DIA also is asking that the final design have no less than 8 feet of pedestrian clearance on sidewalks Vestcor plans to install surrounding the building. Zoning requires 12 feet, but the DDRB is considering a deviation.
Vestcor is seeking a deviation to the city's off-street parking overlay for the project, reducing the development's required off-street parking spaces from 256 to 140.
The company proposes the addition of 16 on-street parking spots to help offset the reduction.
At-Large Group 4 City Council Member Greg Anderson asked at the meeting how Vestcor calculated the number of needed parking spaces. Hoover compared it to other urban apartment developments, like the Lofts at Monday, that his company has developed in Jacksonville.
In a suburban development, Hoover said an apartment complex might have 2 to 2½ spaces per unit, while urban properties, because of public transit and walkability, need only 1 to 1½ per unit.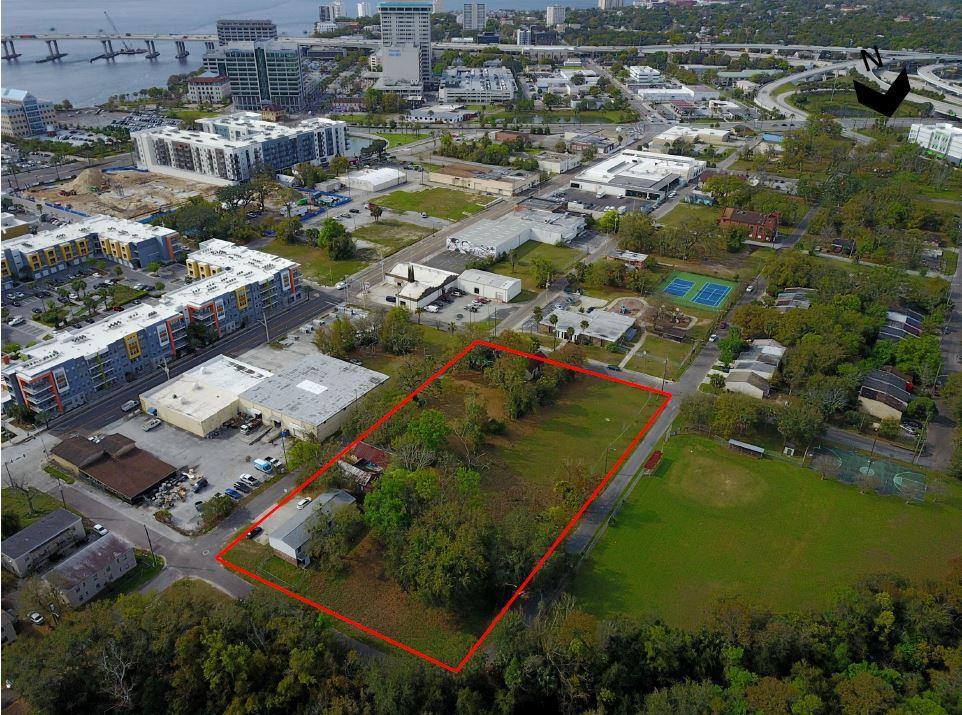 "This will be the fourth (apartment community) we've built and they all have about the same parking ratio," Hoover said.
The project, announced in March, will provide 80 units rented to people with incomes up to 60% of the area's median income, $30,900 for one individual, and 53 workforce units at 140% of the median, or $72,100 for an individual. The building design includes a ground-level "retail bay" for businesses.
The Lofts project was awarded $17.9 million in tax credits for the project by the Florida Housing Finance Corp. in March.
The project will require final design approval from DDRB before it can move forward.
Ashley Street Container Project
The DDRB also approved the conceptual design to retrofit 18 shipping containers into 320-square-foot apartment units in the Downtown Cathedral District.
The $1.2 million project at 412 Ashley St., proposed by JWB Real Estate, would offer units for rent at $550 per month.
During his presentation, JWB President Alex Sifakis said the west exterior wall of the container apartments would be a canvas to an urban mural, be manufactured and retrofitted off-site and then shipped to the property for assembly.
Sifakis said he was inspired to build the container apartments by a similar project in the Netherlands and said he looked at various tiny home designs to see how to get maximum usage out of the small square-footage.
In an interview after the conceptual approval, he said there have been other domestic developments using containers as building materials, but this process is unique in the United States.
"To my knowledge, it has not been done in the U.S. where each shipping container is its own individual unit, they're being built off-site, trucked to the site and they're all modular," Sifakis said.
Despite the positive response from DDRB and interested renters after the project was revealed last week, Sifakis said his group does not have plans for similar container developments.
"It's kind of a thing we're doing because it's kind of groundbreaking and could be great for Downtown," he said. "It's not a project that you're going to do to make a huge financial return."
The DDRB and staff asked Sifakis to remove an unused driveway apron on the property and work with the city's traffic engineers to remove "no parking anytime" signs in front of the property to increase the available on-street parking.
Sifakis said he sees a benefit to the DIA staff recommendation to triple the on-street parking spaces.
 DDRB will review an amended design for final approval.