The Downtown Development Review Board on Thursday unanimously approved a project to recycle 18 shipping containers into multifamily housing units in the Downtown Cathedral District.
Apartments in JWB Real Estate's  $1.2 million community at 412 Ashley St. will rent for about $550 per month.
"I think it's a great tool to address the lack of affordable and missing middle housing in Downtown," DDRB member Frederick Jones said.
The DDRB granted three revisions to the Downtown Overlay design standards requested by project architects Fisher Koppenhafer Architecture and Interior Design Inc. and the developer.
They included eliminating the requirement for off-street parking; allowing ground-floor building entrances to face the center courtyard and not the street front; and expanding the sidewalk to 7 feet, short of the 12 feet required by the city. 
The project design was submitted before the current design code was adopted by City Council in June, so the container project was reviewed under the former standards.
A mural on the east side of the community will feature a graphic depicting angel wings, stretching the full height of the structure. The image will be fixed to the building with a translucent film. Architect Mike Koppenhafer said it's the same material used to wrap passenger buses and storefront windows in see-through advertisements. 
The DDRB also reviewed these projects: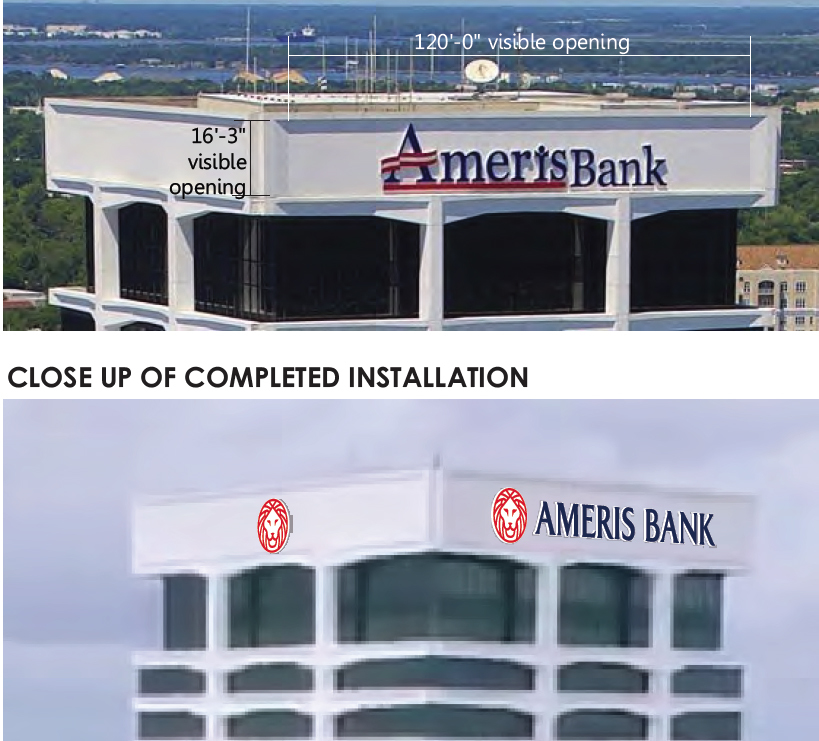 Ameris Bank signs
The DDBR gave preliminary approved for Ameris Bank to replace its signs and add a logo on the 28-story Riverplace Tower on the Southbank.
The new signs are 400 square feet larger, totaling 1,356 square feet. The logos are 196 square feet.
The board asked the sign maker, Priority Inc. of Sheboygan, Wisconsin, to provide the lighting strength — or number of lumens — the sign will produce. 
The DDRB made a similar request to VyStar Credit Union during the review of its signs atop its tower at 76 S. Laura St.
 Board member Brenna Durden said she wants to keep the review process of exterior light consistent.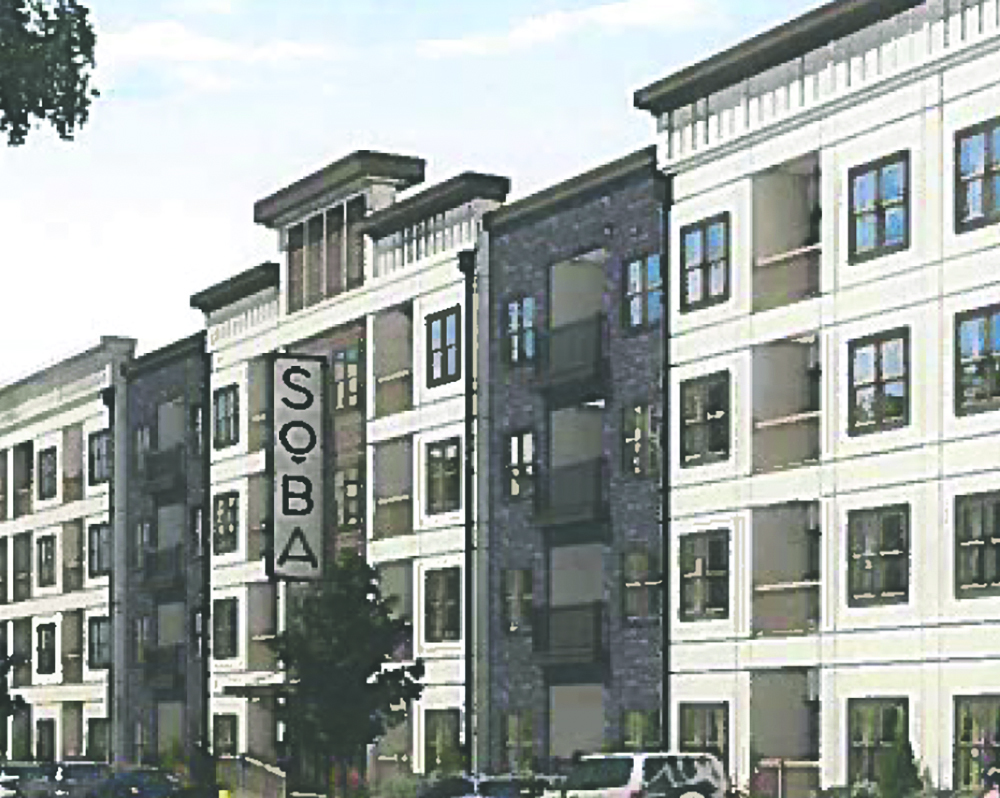 SoBA Apartments
SoBA Apartments won approval to install a vertical blade sign at 1444 Home St. on the Southbank.
The projecting sign will be on the 146-unit apartment building's north facade and will be installed by Oct. 31. 
The four-story apartment was developed by Catalyst Development Partners of Atlanta and is managed by Greystar, based in Charleston, South Carolina.