It looks like Publix Super Markets Inc. might add a third grocery store in Nassau County.
Developer Sleiman Enterprises filed plans with the St. Johns River Water Management District for the Crossings at Wildlight shopping center to be anchored by a grocery store.
Parking calculations identify the supermarket as Publix.
Sleiman Enterprises Chief Operating Officer Michael McNaughton said Monday his company could not comment.
"We are not in a position to discuss any information about the Wildlight project at this time," he said by email.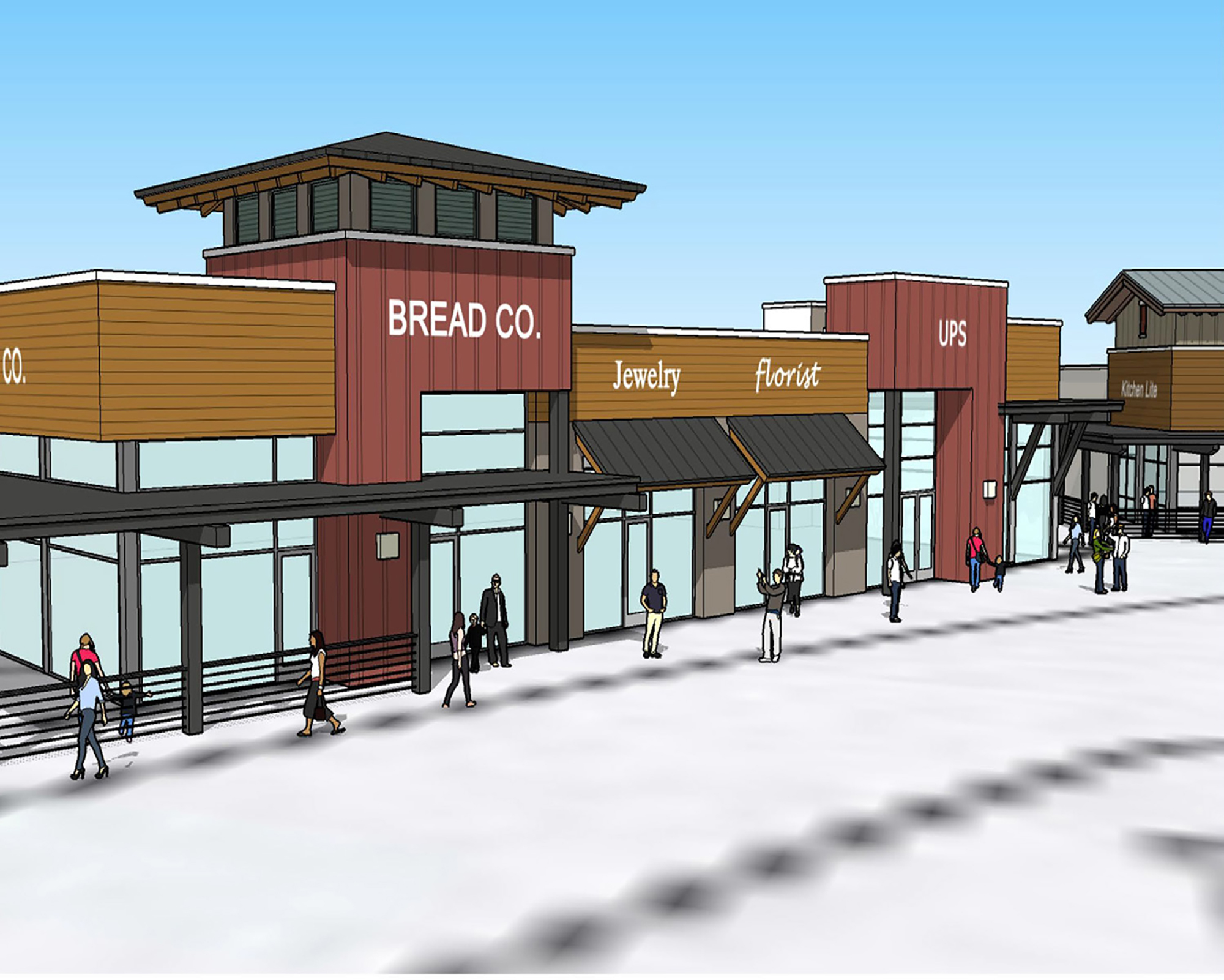 Dwaine Stevens, regional media and community relations manager for Publix, said the company does not comment on sites without a signed lease.
Crossings at Wildlight is planned as an 82,587-square-foot shopping center on 17.43 acres at southwest Florida A1A and William Burgess Boulevard in Yulee, east of Interstate 95.
 Sleiman Enterprises is marketing the site for lease. A Sleiman site plan shows a 48,387-square-foot grocery store.
The address in Water Management District documents is shown as 76003 William Burgess Blvd. It is part of the Wildlight community under development by Raydient Places + Properties,  part of Rayonier Inc.
The Water Management District plans show that Jacksonville-based Sleiman wants to clear the site for construction of a 48,100-square-foot anchor grocery store; three multitenant retail buildings, of which two could be expanded; two more retail buildings; and up to three outparcels on the north section of the site.
Parking calculations show three restaurants within the center. 
Kimley-Horn and Associates Inc. is the civil engineer.
Lakeland-based Publix Super Markets operates Nassau County stores along Sadler Road in Fernandina Beach and at 463855 Florida A1A, about 7 miles east of the new site.
Publix operates 56 stores throughout Northeast Florida and has been renovating many of them and rebuilding some as well.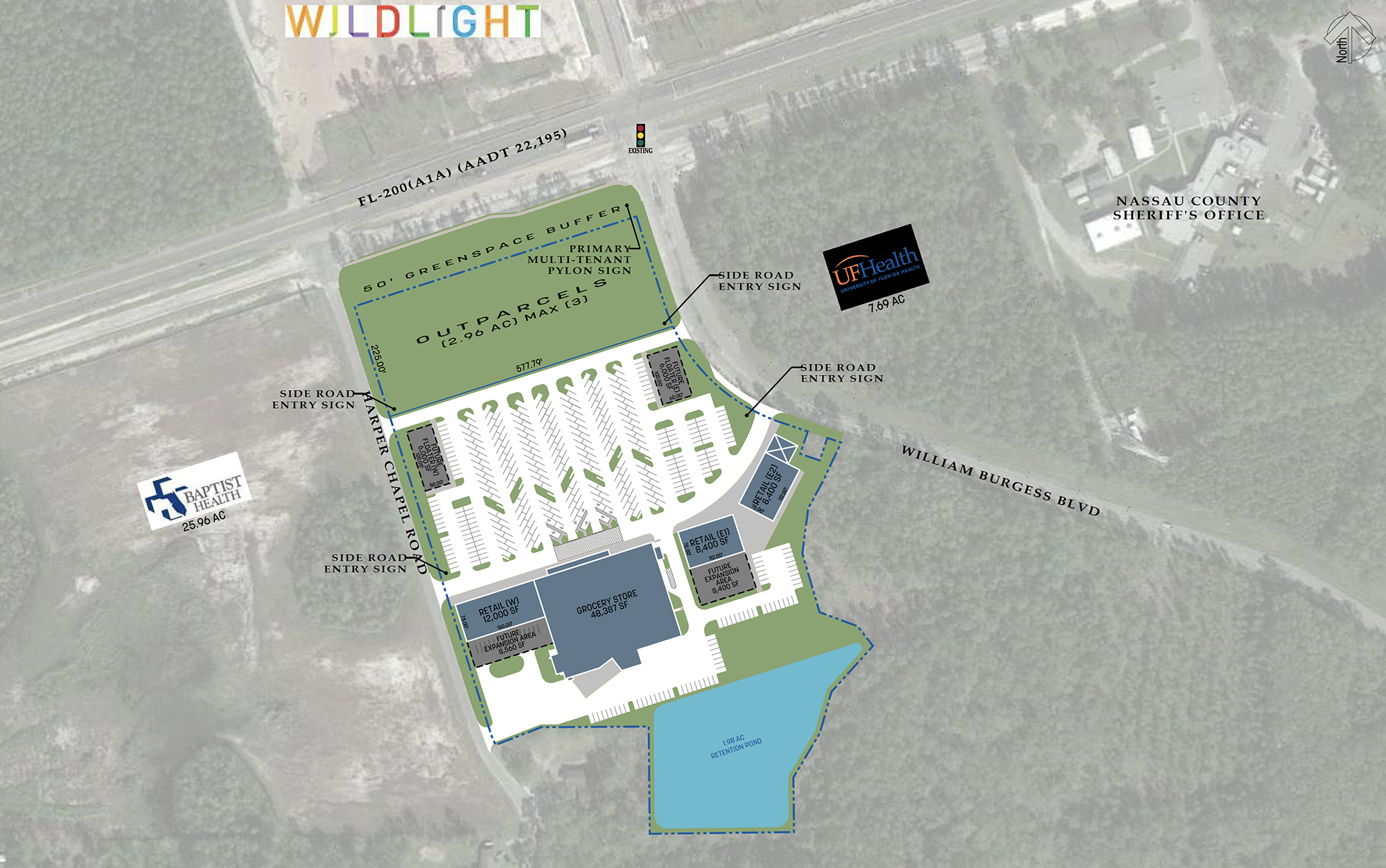 Publix typically spends $500,000 to more than $750,000 each to remodel stores, building permits show.
The company also has been adding new stores, including two proposed GreenWise Markets in St. Johns County. GreenWise is Publix's natural and organic foods brand.
Publix ranks No. 2 with an almost 29% share of the North Florida/South Georgia grocery market, according to the Shelby Report of the Southeast trade publication.
Walmart is No. 1 with almost 32% of the market.