In recognition of her community involvement and commitment to professionalism and the values of the Jacksonville Women Lawyers Association, the group named Lindsay Tygart its 2020 Woman Lawyer of the Year.
Tygart is a senior member of the medical malpractice division at Coker Law.
In making the presentation, 2019-20 JWLA President Sarah Mannion said Tygart, in addition to her outstanding career as an attorney, is consistently dedicated to mentorship and "tackling leadership roles" in bar organizations including JWLA, the Jacksonville Bar Association, The Florida Bar, the Jacksonville Justice Association and the 4th Judicial Circuit Guardian ad Litem program, among others.
Tygart was watching the Aug. 4 virtual JWLA meeting at her desk at the law firm when the announcement was made.
"This organization gave me the passion for service. I am truly honored," Tygart said.
Also at the meeting, the association's 2020-21 board of directors was sworn virtually into office by Duval County Judge Dawn Hudson: President Cyndy Trimmer, President-elect Kelli Leuckert, Treasurer Kimberly Woods and Secretary Kayla Haines.
Trimmer said she plans to "explore how we can be stronger together."
"I look forward to working with all of you," she said.
Members and guests at the virtual meeting heard a presentation by Diana Davis, a licensed mental health counselor who previously was an attorney.
Davis talked about self-care and how to develop coping strategies to balance the stress of practicing law with the environment brought on by the COVID-19 pandemic.
She advises people to limit the amount of news they consume daily because absorbing a constant stream of pandemic updates can trigger a stress reaction that creates a sense of immediate danger.
Davis said to develop the habit of looking at the news feed on your smartphone or computer for only an hour each day, preferably in the morning.
Watching pandemic news later in the day can disrupt sleep patterns, she said.
"Stop watching a half-hour before bedtime. Have a relaxing routine to get ready for sleep," Davis said.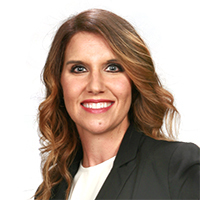 Boyd & Jenerette adds partner, two associates
Boyd & Jenerette added partner Amanda Kidd and associate attorneys Jennifer Meier and Tracy Wilkenson.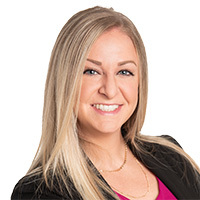 Kidd focuses her practice on defending insurance carriers in the areas of first- and third-party bad faith insurance litigation, insurance coverage disputes and professional negligence.
Meier concentrates on auto liability defense, insurance defense and general litigation.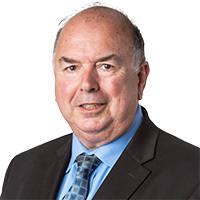 As a member of the Boyd & Jenerette construction law practice group, Wilkenson represents owners, contractors, design professionals, developers and suppliers to resolve construction defect and construction liability matters.
Jacksonville attorney disbarred
Kenneth Lynn Spears Jr., 4741 Atlantic Blvd., Suite A2, in Jacksonville, is disbarred effective immediately following a July 2 court order.
Spears was hired for representation by three separate clients. The clients paid Spears his fee, but then had difficulty communicating with him.
After Spears abandoned their cases, they filed complaints with The Florida Bar. Spears was notified of the complaints and was informed that a response was due but failed to respond to the Bar.