Historic Avondale will soon experience new construction.
Realco Recycling Co. Inc. started demolition Jan. 3 in the Shoppes of Avondale toward construction of the area's third Southern Grounds & Co. coffee shop at 3562 St. Johns Ave., next to Biscottis Restaurant.
It isn't expected to take long.
Property owner Edward Skinner Jones said Jan. 2 that demolition could take about four days, followed by construction with a targeted completion in late summer.
"Avondale lends itself to being a community gathering space," Jones said previously of the established neighborhood. "People can walk here; they can ride their bikes. We felt like it was a good fit."
Demolition is starting from the back of the building, leaving the street-front façade to be taken down last, he said.
The city issued a permit Sept. 23 for Realco Recycling to raze the 7,200-square-foot building. Jones applied to the city Dec. 5 for a permit to build a one-story, 8,000-square-foot building on the site at a cost of $1 million. The permit is in review.
The Angelo Group is the contractor. Group 4 Design Inc. is the architect.
Jones, who leads Avondale Sogro LLC, bought the structure in November 2018 for $763,000. It was developed in 1958.
The building is a noncontributing structure, which means it does not contribute to the historic character of the district.
In July, the Jacksonville Historic Preservation Commission issued a certificate of appropriateness to demolish the building and construct a coffee bar, wine bar and dining area; a small market; and a space that Jones anticipates Stellers Gallery will lease.
There will be a private room available for functions.
Jones considered renovating the structure, which had a few remaining tenants, then realized a more efficient space could be built.
Hours will be 6:30 a.m. to 10 p.m. daily. It will seat between 150 and 164 people. Aaron Helmer will be the manager.
The first two Southern Grounds, in Neptune Beach and the San Marco area, also serve beer and wine.
As with those shops, Jones owns the building, and the business is owned and operated by Mark Janasik.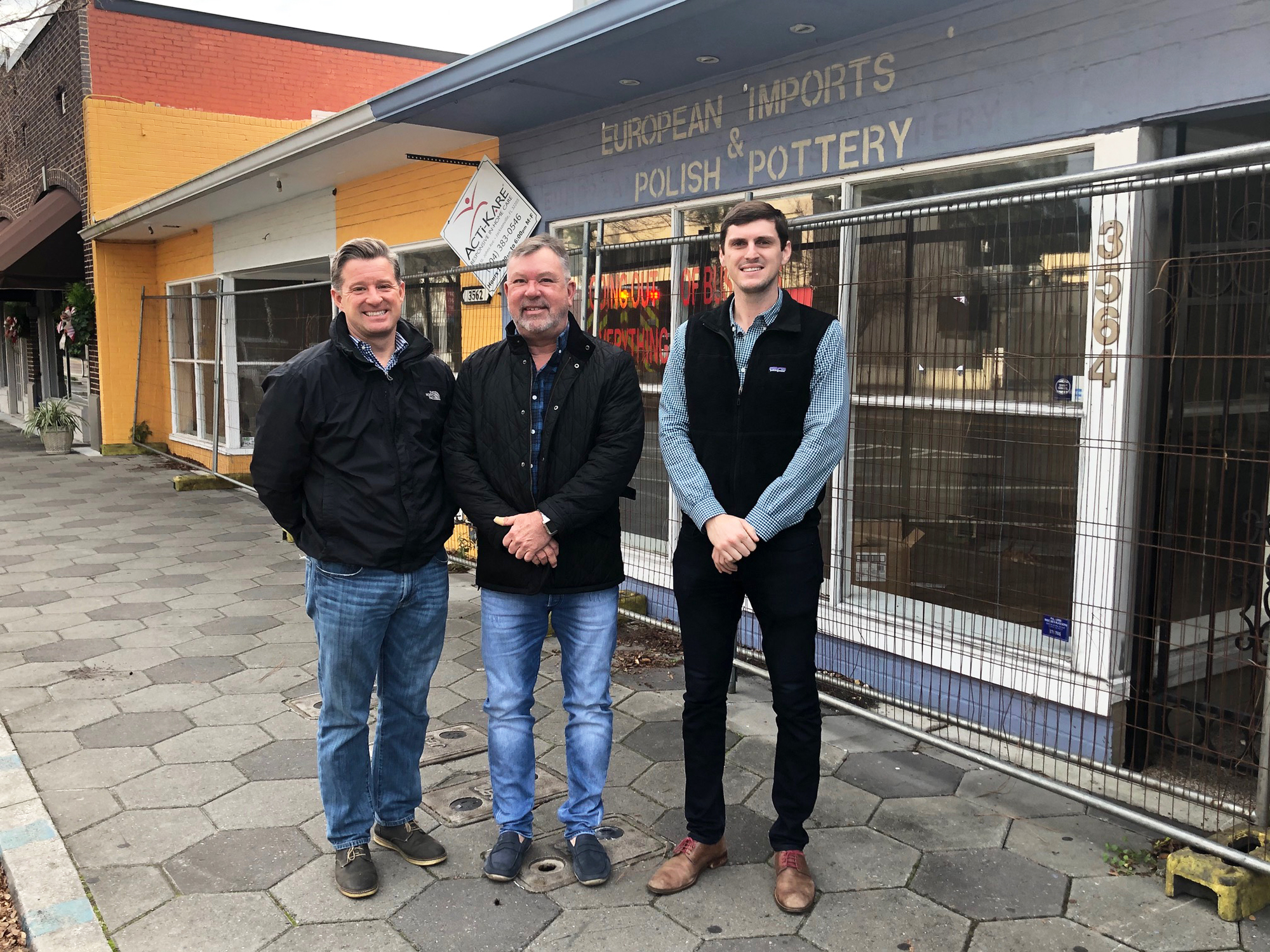 Jones and Janasik opened the first Southern Grounds coffee shop at 200 First St. in Neptune Beach in February 2016 and the second at 1671 Atlantic Blvd. in the San Marco area in June 2018.
They feature breakfast, brunch, soups, salads, hot and cold sandwiches, tartines, protein grain bowls, charcuterie and cheese, children's fare, seasonal items and beer and wine.
There also are pastries, breads, cakes and beignets as well as other food, shirts, hats, mugs, wholesale coffee, wine and food for sale to take out.
Jones summarizes the concept as a chef-driven coffee shop that serves food, beer and wine.
All three shops carry the cakes and pastries from Biscuit and Buttercream, a Jacksonville bakery that Southern Grounds is buying. It will rename it "blueberry, an artisan bakery" and be run by founder Anita Adams, who will be an operating partner.
The bakery will set up production in the Southern Grounds San Marco standalone store, which also has an outdoor patio.
Neptune Beach has a large outdoor area that caters to beach life. Avondale will have limited outdoor seating.
Janasik said Southern Grounds will pair a seasonal menu with its fresh-roasted coffee, which "is critical to what we do."
"We feel we are expanding the idea of what a coffee house can be," Janasik said.
He said Southern Grounds serves "simple, whole, unprocessed food from scratch."
Janasik said the brand focuses on local and sustainable food while supporting vendors and farmers that focus on the environment and continuing to improve hospitality.
"Being healthy is not just the food we eat, but how we treat each other and our community," he said.
Janasik said he and Jones hope to open two Southern Grounds shops a year.
They are looking in communities that include Amelia Island, North Ponte Vedra, St. Augustine, South Jacksonville Beach, the Town Center area, the Baymeadows and eTown area, Julington Creek and Main and Second or Third streets in Springfield north of Downtown.