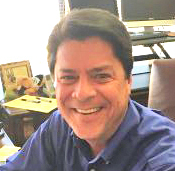 A Jacksonville lawyer is representing Delta Airlines employees who claim their new uniforms are making them sick.
Bruce Maxwell with Terrell, Hogan, Yegelwel is the lead attorney representing 525 Delta flight attendants in a complaint filed in federal court in Wisconsin.
The plaintiffs allege that their new uniforms, purchased by the airline from Lands End Inc. and Lands' End Outfitters Inc. and required to be worn since May 2018, are causing allergic reactions. Symptoms include boils, skin blisters, eczema, hair loss, breathing difficulty, nosebleeds, blurred vision, vocal cord dysfunction, migraines and autoimmune disorders.
Lands' End, based in Dodgeville, Wisconsin, did not immediately respond to a request for comment.
According to the complaint, employees who had the reactions did not experience the symptoms before they wore the new uniforms.
The uniforms were intended to be high-stretch, wrinkle and stain resistant, waterproof, anti-static and deodorizing.
The lawsuit contends that chemical additives and finishes used during the manufacturing process are causing the reactions.
The dresses, skirts, blouses, shirts, pants, jackets and sweaters were issued to about 64,000 Delta employees. Of those, 24,000 are flight attendants and the others are mostly gate agents.
The complaint states that independent testing of the uniforms revealed levels of chemicals and heavy metals that are "far in excess" of industry-accepted safe levels for clothing.
Compounds discovered in the tests include antimony, bromium, chromium, formaldehyde and fluorine.
Delta reported Aug. 30, 2019, that 1,900 of its employees expressed some type of concern with the uniform since they began wearing them, according to the lawsuit.
The plaintiffs ask the court to require Lands' End to establish and sustain a medical monitoring program and fund to assist diagnosis and treatment of the alleged adverse health effects of the uniforms the company provided and then failed to recall after concerns were documented.
In addition, the court is asked to cause Land's End to recall all uniforms that have been issued to Delta employees.