Downtown Investment Authority CEO Lori Boyer's proposal to create a dense restaurant and retail district Downtown is part of a larger plan.
Her goal is to create a market beyond the daytime demand from the estimated 50,000 urban core employees and work toward a Downtown residential population of 10,000 to 12,000 people.
"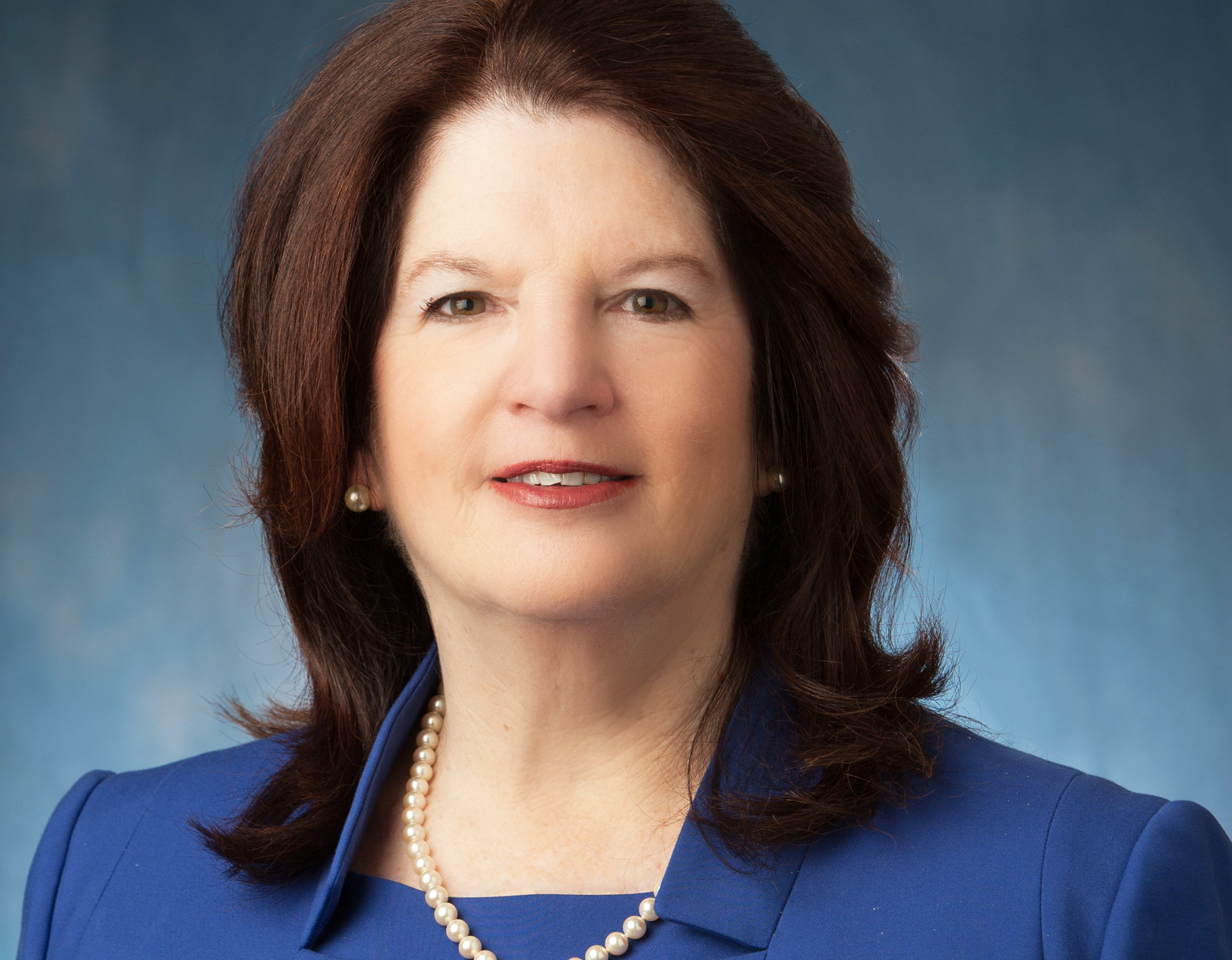 Providing this urban lifestyle environment where people have places to go for breakfast and coffee and places to go after work for tacos or places to go for dinner is part of that," she said.
Boyer has a plan.
The DIA's Targeted Food and Beverage Program aims to cluster restaurants and bars in walkable areas of Downtown, creating two "distinct character corridors" in the core.
Boyer wants to court restaurant owners to open or expand in an area bounded by Hogan, Laura, Church and Bay streets and The Elbow from Main, Liberty, Monroe and Bay streets.
Boyer unveiled details Jan. 14 to a DIA special committee after teasing the plan in October. She hopes the first restaurants will open under the program by March 2021.
The program needs approval by the full DIA board, which could vote as soon as February.
Boyer's proposals include city-backed incentives, forgivable loans that could offer up to $85 per square foot with a $350,000 cap to entice restaurant owners Downtown. The award amount depends on the style of restaurant.
The DIA will fund up to 50% of the cost of a build-out with the incentive.
Board member Oliver Barakat said he wants DIA dollars used for capital improvements, not furniture and fixtures.
Barakat sees benefits to DIA helping with the costs of code compliance and upgrading mechanical and power systems and other improvements that extend the property beyond the life of the lease.
"That's going to help Downtown, many folks, many owners, many tenants over the years," he said.
Boyer proposes eligibility limits for businesses to participate in the program, including the hours and days of operation and the visibility of the business from the street.
DIA board members Todd Froats and Ron Moody said they'd like to see the market dictate the number of restaurant types helped by the incentives.
The DIA plans to issue targeted surveys to Downtown residents and restaurant owners to determine what services are in demand.
"I wouldn't want 20 ice cream shops to come in and get these incentives because you don't need 20 ice cream shops in Downtown," Boyer said.
"But if you had two or three ice cream shops in each district, fine. When No. 4 comes in, you say you qualify for the regular (retail enhancement grant) but not the targeted incentive."
Froats said it could be difficult to set a limit or target.
Character corridors
The DIA identified 55 storefronts that will qualify for the incentives.
In the Hogan/Laura Street Corridor, 16 are vacant. DIA maps show another nine properties in The Elbow.
To give the corridors visual appeal, Boyer suggests streetscape and public infrastructure improvements similar to those in Downtown Buffalo, New York and other U.S. cities.
The corridor will incorporate a two-way bicycle track already planned for Hogan Street — part of the Emerald Trail project.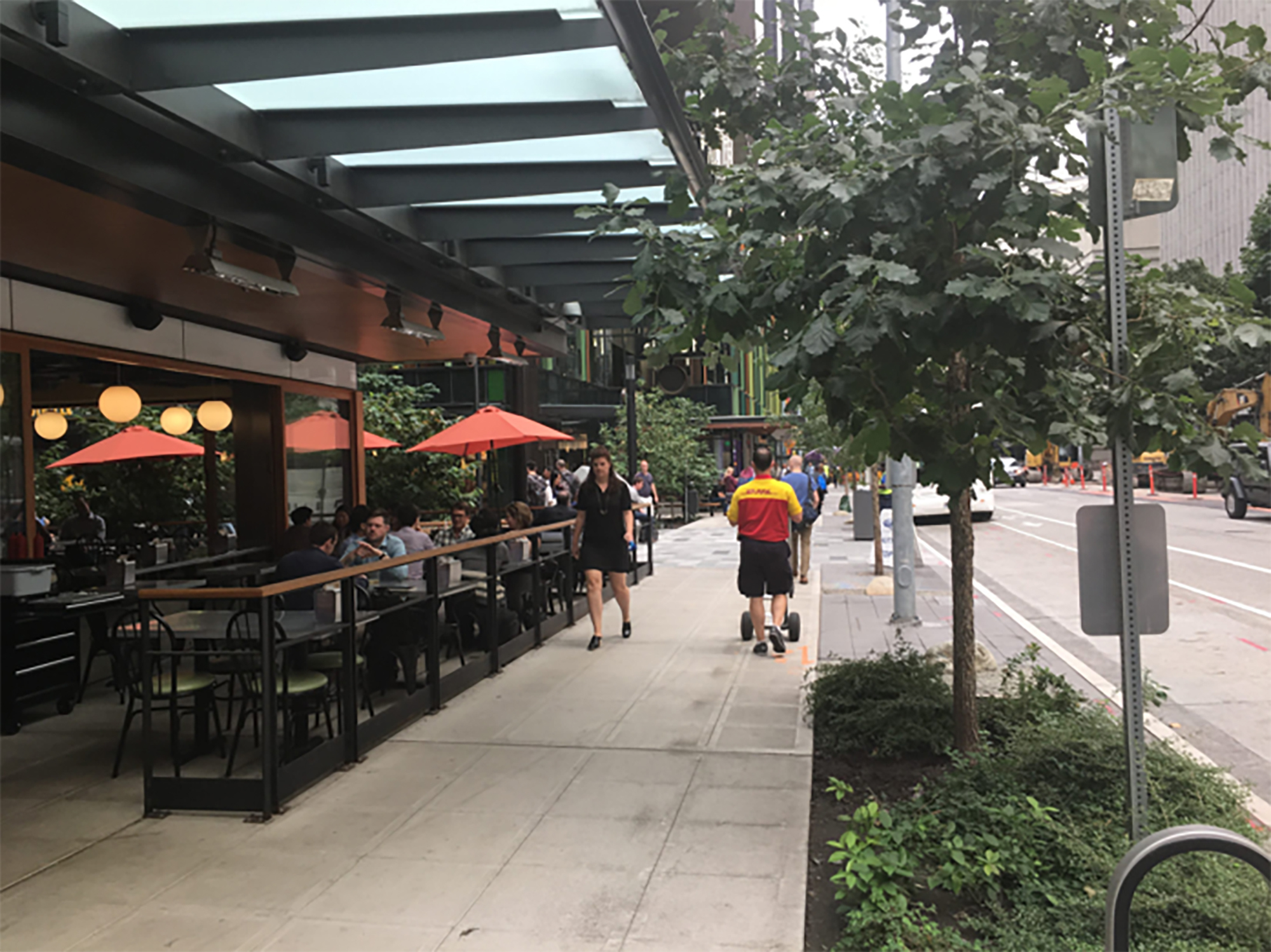 Market challenges
Boyer consulted with existing restaurant owners and real estate brokers while drafting the program.
The Bearded Pig owner Michael Schmidt said what the proposal gets right is buy-in from the landlord and the restaurant owner.
In an interview, Schmidt said the program needs multiple restaurants to open simultaneously, creating competition and mutual support in attracting customers.
 "I feel you need it where two or three that can open at the same time. You can't have that stand-alone guy who's going into the wild frontier," Schmidt said.
He said staffing is a barrier for Jacksonville restaurants to open Downtown.
Boyer proposes partnering with the University of North Florida and Florida State College at Jacksonville to offer a bonus to graduates who work in Downtown restaurants.
Schmidt said college culinary programs can produce the kitchen team, but it's difficult to attract servers and hosts.
Froats said Jan. 14 he worries it will be a challenge for the DIA to ensure businesses are complying with the program.
"From a compliance standpoint, that's going to be a nightmare when we start setting all of these requirements," he said.
Marketing and parking
Boyer plans a marketing campaign to connect building and restaurant owners with Downtown Vision Inc. and jaxrestaurantreviews.com to attract diners citywide to visit the urban core.
Jerry Watterson of jaxrestaurantreviews.com produced a list of 16 restaurants the DIA will target for expansion Downtown.
DIA officials said the list is preliminary and will be expanded.
Boyer said previously that obvious candidates would be suburban restaurants so popular that customers wait in line to get in.
Boyer hopes that offering free evening parking in city-owned garages will address a concern of many restaurant owners  —  the lack of nearby parking.
She sees concerns about Downtown safety as more perception than reality. But when the program launches, Boyer proposes temporarily increasing the Jacksonville Sheriff's Office presence Downtown.
She said it would remove a barrier to bringing people to the core at night.
"We have to tell our story better about the reality of safety Downtown," she said.
Boyer wants to use DIA marketing money to buy media time and advertisements to promote the increased security measures and Downtown safety as a whole.
"So that we are not just addressing it from a marketing standpoint, but we're also addressing it from a reality standpoint," she said.
"You're seeing more safety and security around you until we get enough critical mass of people where they don't feel that that's an issue," she said.