The Downtown Investment Authority will consider issuing development rights for Ashley Square, a 120-unit senior housing project in the Cathedral District.
The DIA board is scheduled to vote July 15 on allowing Tampa-based Blue Sky Communities LLC to proceed with the $15 million project to convert a 1.03-acre parking lot into 96 one-bedroom, 650-square-foot units and 24 two-bedroom, 900-square-foot units.
The project is a partnership with nonprofit Aging True Community Senior Services. 
The lot is bordered by Beaver, Ashley and Newnan streets, west of the Stevens Duval Apartments.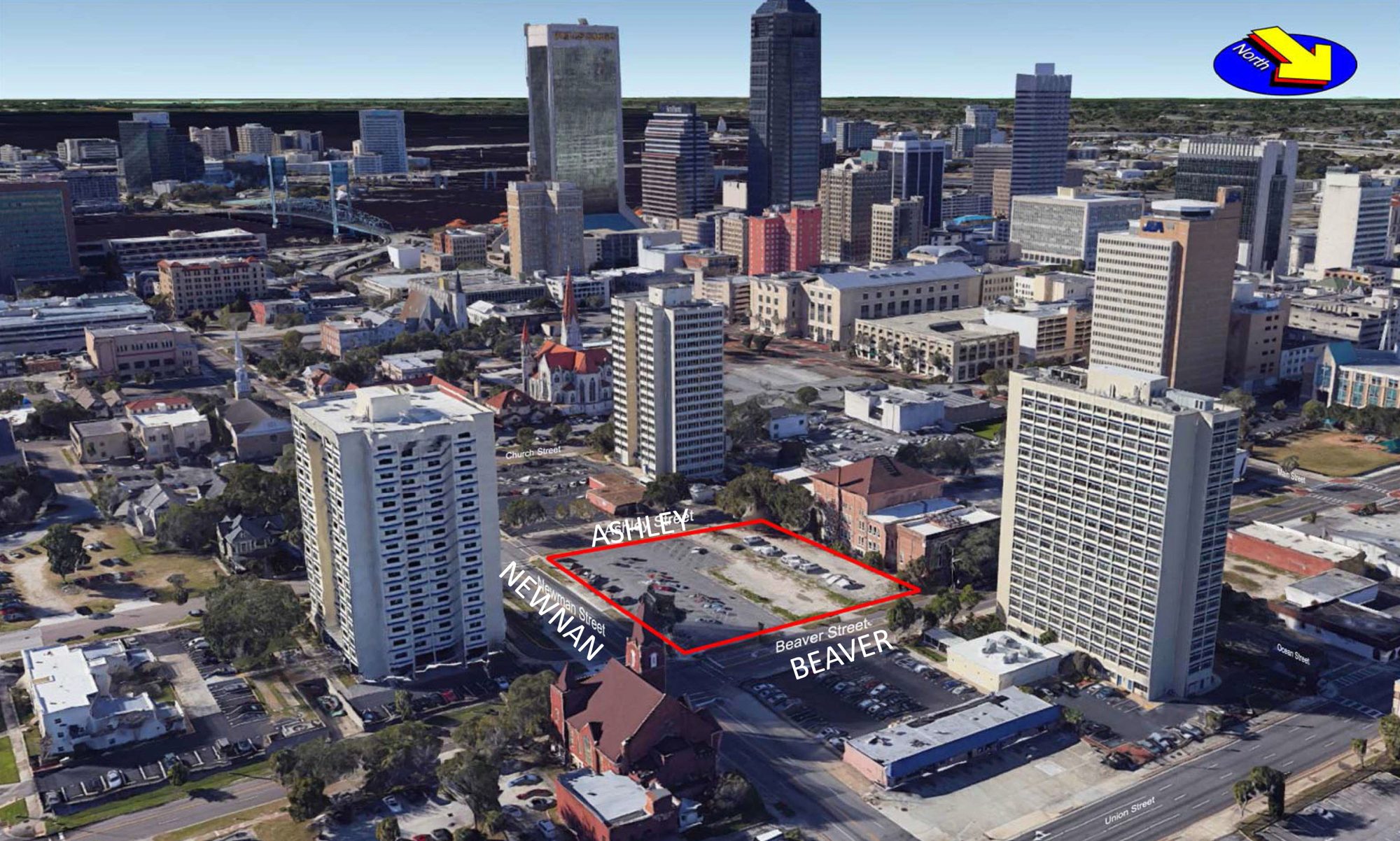 A site plan filed with the city calls for a 160-space, ground-level parking garage with the apartments built above it.
PQH Group Design Inc. is the architect and Eisman & Russo Inc. is the engineer. 
The project's design won Downtown Development Review approval Nov. 14. According to Blue Sky's DDRB application, 90% of the development's units are for those who qualify for affordable housing, with 10% set aside for low-income residents. 
Monthly rents for those who qualify for affordable housing are expected to be $725 for a one-bedroom unit and $870 for a two-bedroom unit. Qualifying incomes would be up to 60% of Jacksonville's average median income.
Individuals who qualify as low income, or who make less than 33% of the average median income, will pay $398 for a one-bedroom and $478 for a two-bedroom unit.
Jacksonville's median household income is $52,062, according to data on the city's website.
Aging True did not immediately return a phone call July 13 about the minimum and maximum incomes to qualify to live at Ashley Square.
Ashley Square plans to include other residential services, such as health screenings, voter registration and activities.