It's preliminary work, but it's activity nonetheless.
At East San Marco.
San Marco merchants, customers, residents and visitors are noticing work at the East San Marco site, the high-profile property at Hendricks Avenue and Atlantic Boulevard that has been the target of development for almost 20 years
"We're doing some necessary stormwater work for the site as we make our preparations," said Eric Davidson, senior manager of communication for property owner and developer Regency Centers Corp.
"We're connecting our stormwater system for the site and will be doing some road work to facilitate," he said.
"That's the extent of it at the moment."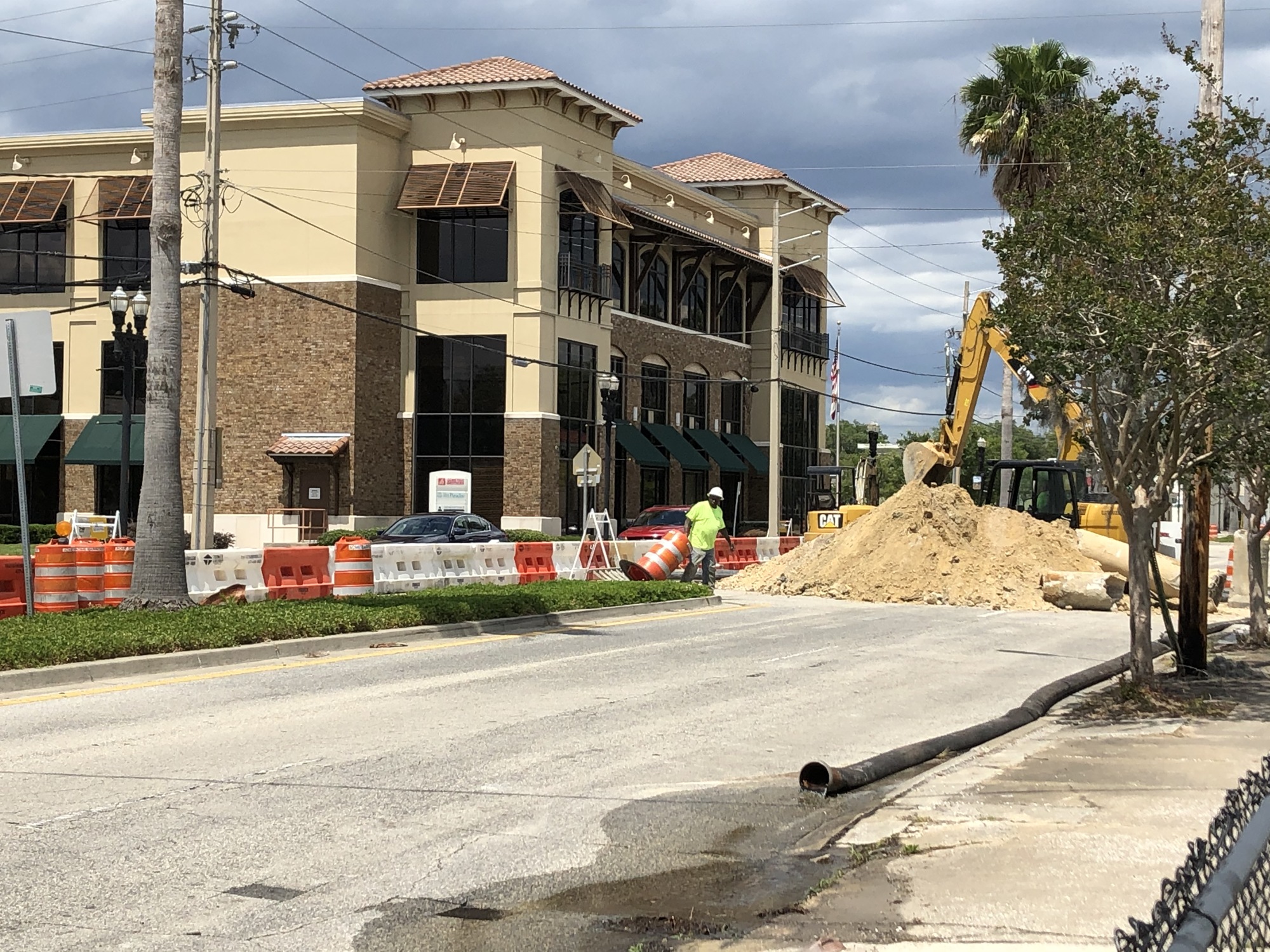 Jacksonville-based Regency Centers and England-Thims & Miller Inc. submitted civil engineering plans to the city and St. Johns River Water Management District this month for the 3.25-acre project at southeast Hendricks Avenue and Atlantic Boulevard.
Davidson said May 18 Jacksonville-based Regency was "still moving forward with the city and our planning phase."
Despite a slowdown from COVID-19. "everything is still progressing and we hope to file for permits later this year." 
The project is among three parcels at 1532 Atlantic Blvd. Parcel A at Hendricks Avenue, Atlantic Boulevard, Mango Place and Alford Place. Parking is on the other two parcels.
An aerial plan shows the 39,209-square-foot Publix Super Markets Inc. store that will be developed on the second floor with a parking garage beneath; a 1,400-square-foot liquor store; two retail stores of 8,210 square feet (two stories) and 10,110 square feet; and two additional parcels for parking.
The commercial and retail uses comprise about 59,000 square feet, the city plans show.
Plans show 243 parking spaces will be available, more than the 221 required. There are 73 garage parking spaces.
Lakeland-based Publix has said for more than a decade it would lease at the center, which has been discussed for 18 years and delayed by .factors including recessions and a residential development partner that pulled out of the deal in 2017.