Steve Jacobs, owner of office furniture store Interior Fusion, said the pandemic has not changed his business a lot, but realizes that could change.
Jacobs said his business at 8409 Baymeadows Road is considered an essential service and did not close during COVID-19.
"We have to stay open for people working from home who want to buy a desk or a chair to keep working," he said.   
Interior Fusion supplies office furniture primarily for commercial use, with only 5% of sales from walk-in traffic, which slowed from the coronavirus.
"For us it's been business as usual. I don't know if it's going to affect us a month or two later on the back end," Jacobs said.
Jacobs said Interior Fusion is working on large projects with churches and other clients that continued their work. 
He said those customers knew "this would be over sooner or later, so they had to continue to buy to keep up with their plans or fall behind the eight ball."
The company started with a staff of three, including Jacobs. "We all pitch in to do whatever it takes to get things done," he said.
"We have been working together for 15 years."
In January, they added an accounting employee and during the height of the pandemic in April added a salesperson and a marketing employee.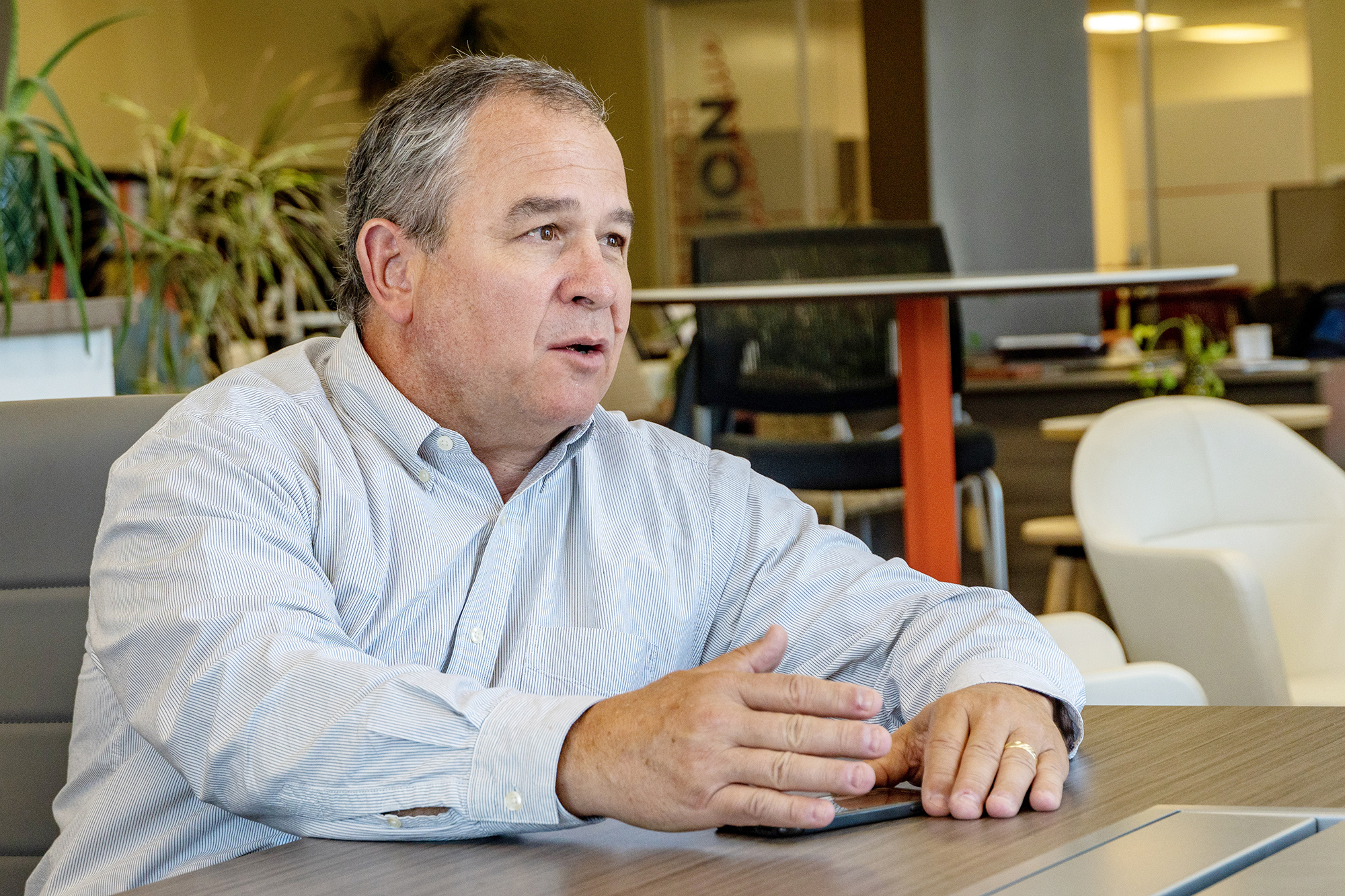 The business maintained regular hours, 9 a.m.-5 p.m. Monday-Thursday and 9 a.m.-4 p.m. Friday.
Jacobs applied for Paycheck Protection Program funding because of the "uncertainty of not knowing what was going to happen to the business and how long we could stay healthy without it."
He understands the PPP funding guidelines and will use it if needed to keep payroll stable or take it as a loan.
Jacobs said the office furniture industry should not change much because of the pandemic.
"I don't think remote working due to the pandemic is going to affect office size and the need for office furniture," he said. "I think that anybody working from home for two months, if you have a spouse and kids, will be ready to go back to work in offices."
With the easing of work-at-home restrictions, "we think our workflow is going to pick up because the procurement agents will now be back in the office, ready to pick back up on projects that they had to step away from unexpectedly back when the quarantine orders went into place," Jacobs said.
As to effects of the pandemic on workspace design, Jacobs said, "both social distancing and hygiene will certainly be taken into consideration when designing workspaces. Knowing this, since early April we've been working really close with our suppliers looking for ways to create a safer work environment."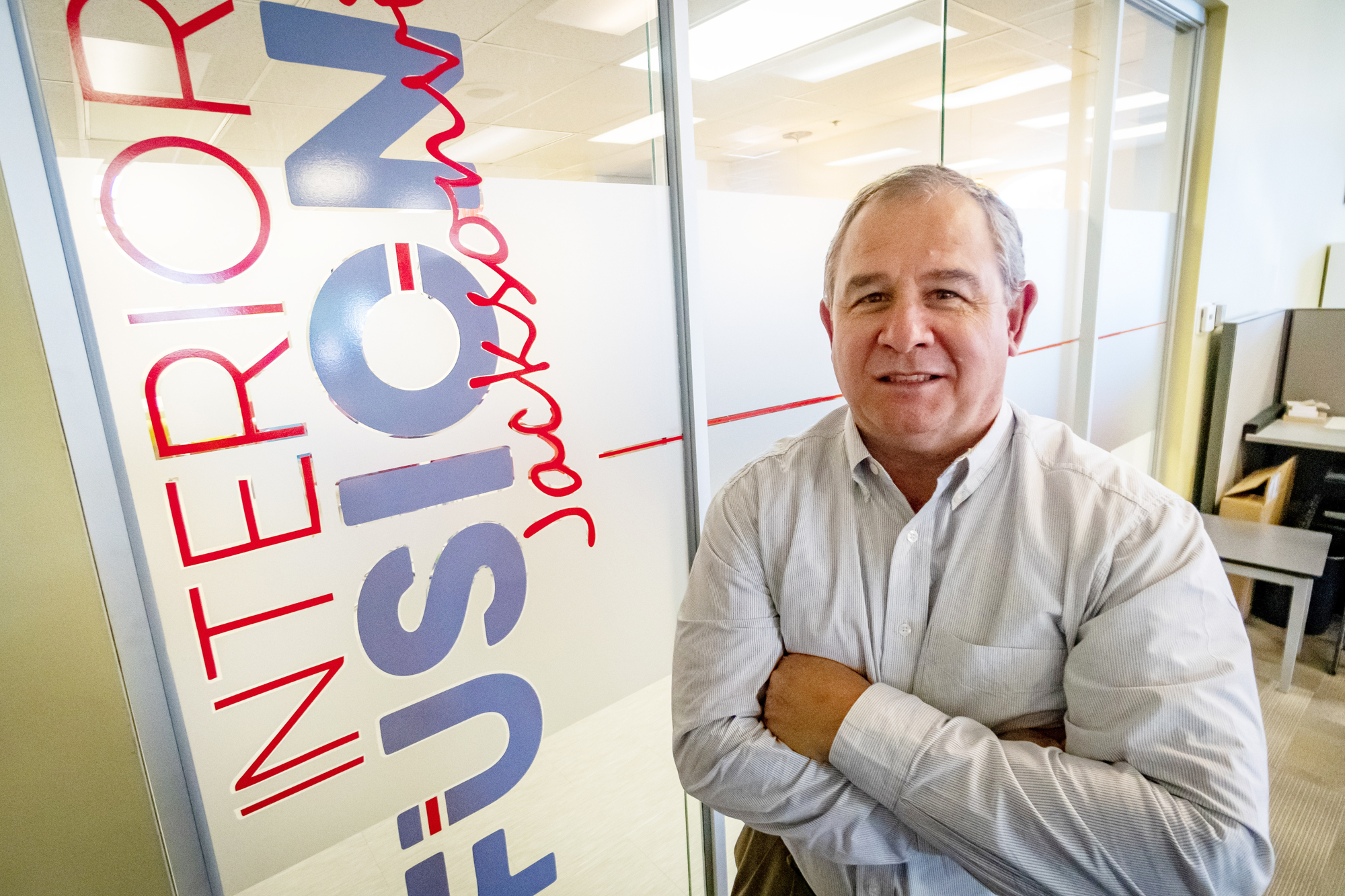 "Offices will be going vertical, making walls higher using Plexiglas and glass to existing shorter walls in order to create physical barriers between coworkers. Like face masks, Plexiglas is in very high demand right now with most of it being used in the workplace. Possibly an all-time high for Plexiglas," he said.
Jacobs said some companies will decide to extend work-from-home for their staff. "Realizing this, we teamed up with one of our furniture suppliers, AIS, to create personalized work-from-home stations that can meet the various space requirements."
"I truly think we will come out of this stronger and go back to business similar to the way we did business before," he said.
Jacobs worked in sales at Florida Office Interiors when it opened in 1990. In September 2017, the owners sold the business to a New York investment group. 
Jacobs said the group shut down the business. 
Jacobs, with Tampa-area business partner Rich Fendley, acquired the business from Florida Office Interiors in September 2019. Fendley owns the Interior Fusion office furniture business in Largo and welcomed the opportunity to expand to Northeast Florida.
"I was a part of it so I could not let it go. I had too many clients out there. Some of the clients I still do business with from 1990. I got together with some employees and reopened," a few days after it closed at the same location with the new name, Interior Fusion, Jacobs said. 
"We didn't miss a beat, kept the current clients intact," Jacobs said.