Despite political pressure on his supporters, City Council Vice President Tommy Hazouri, a Democrat, won election as the Council president for the 2020-21 year by a majority Republican Council. 
Council members voted  16-3 on May 26 to elect Hazouri after an announcement last week from Republican District 11 Council member Danny Becton that he was entering the race.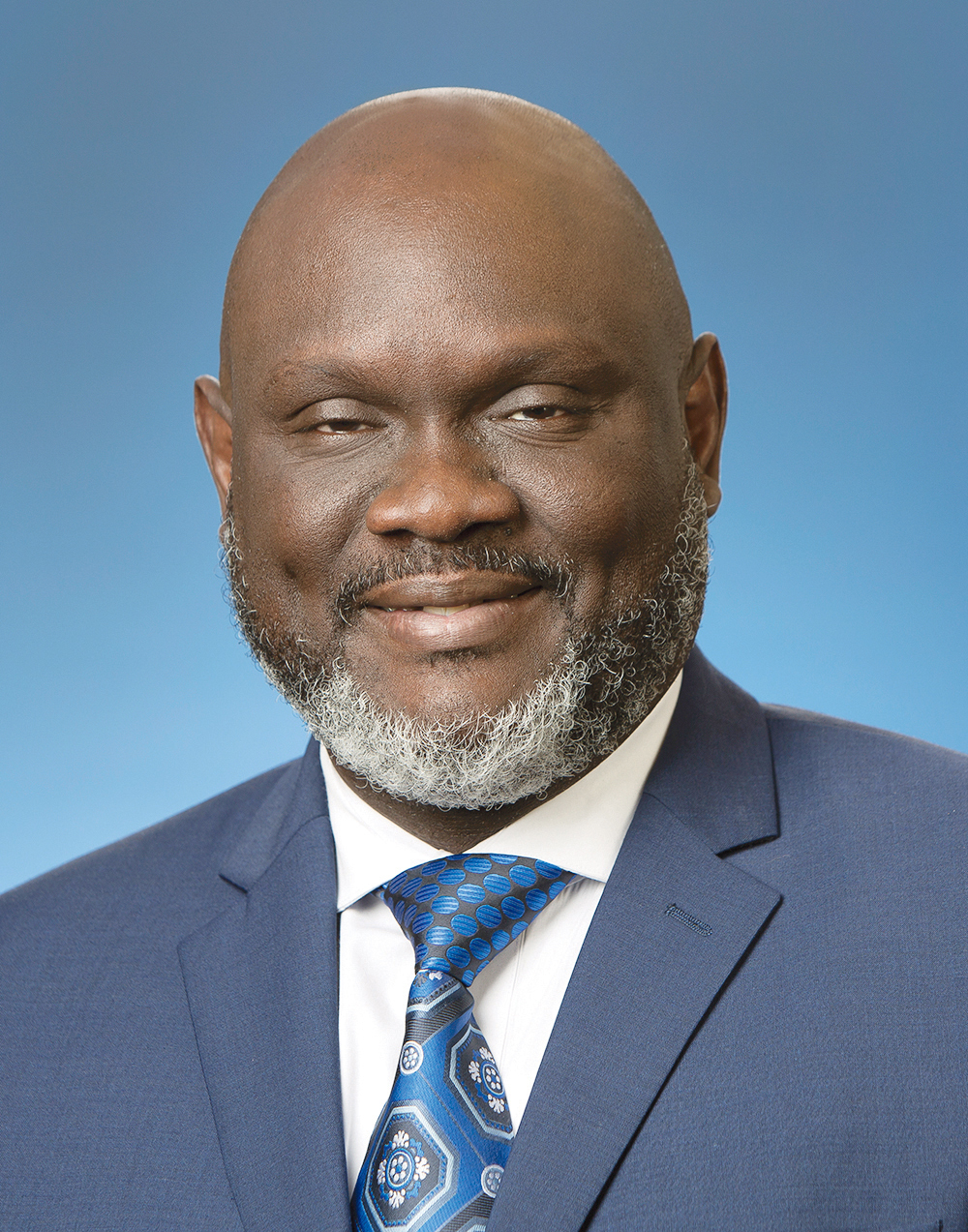 Council unanimously voted member Sam Newby as vice president-designate for the 2020-21 year.
The three Council representatives to vote for Becton —  Al Ferraro of District 2, Rory Diamond of District 13 and Becton — were the only members who did not sign letters of support for Hazouri when he announced his candidacy in December.
Hazouri will be the first Democrat to hold the Council presidency in nearly 27 years, according to the Duval County Democratic Party. He served as Jacksonville mayor from 1987-91.
 "It's not just an honor, I hope it's a statement that this is going to be one city and one Jacksonville," Hazouri said after the vote. 
Council member Brenda Priestly Jackson nominated Hazouri as president, and was seconded by member Matt Carlucci. 
"He listens to others before he decides and considers different perspectives from his own," said Priestly Jackson, a Democrat. "He is empathetic and strives to consider the uniqueness of each Council member and support her or his goals." 
Hazouri's bid for Council president took on political pressure is recent days after Becton entered the race. Council President Scott Wilson, a Republican, held a news conference May 25 to affirm his commitment to Hazouri.
"Since Councilman Becton decided at the last minute to enter the race, I have been receiving a lot of pressure and threats from members of my party to change my vote from Mr. Hazouri to Mr. Becton," Wilson said in a statement.
Wilson is running for Duval County Clerk of Circuit and County Courts. He said in the statement he was told voting for Hazouri "may very likely do political damage to me in that election."
Wilson told Jacksonville Daily Record news partner News4Jax that the threats are not coming from the local Republican executive committee but from party members. Wilson would not say from whom.
The Republican Party of Duval County did not offer an endorsement in the election, according to a statement it gave News4Jax.
Wilson thanked
After the vote, Hazouri thanked Wilson for "staying the course" in supporting his presidency. 
Becton sent a letter to his 18 fellow Council members May 21 announcing his candidacy. Ferraro nominated Becton, who was seconded by Rory Diamond.
This is Hazouri's second term in the At-Large seat. The 75-year-old has had a 45-year career in local and state politics He served as Jacksonville mayor after spending 12 years in the Florida House of Representatives from 1974-86. 
Hazouri has a history of working with the county GOP and receiving its backing.
He was a Duval County School Board member from 2004-12 before returning to city government in 2015.
Republican and former Council President Aaron Bowman nominated Hazouri for vice president in May. In his nomination speech, Bowman said Hazouri likely will be the president in 2020-21.
"I can think of no one better qualified on our incoming Council to become vice president and, ultimately, president the following year," Bowman said.
Carlo Fassi, a Republican strategist and a lobbyist with The Southern Group, ran Hazouri's 2019 reelection campaign. 
Hazouri supported Republican Mayor Lenny Curry's successful reelection bid this year. 
Newby a past GOP chairman
Voters elected Newby, 56, a Republican, to Council in 2015 and reelected him in March. He worked for PepsiCo for 30 years and is a past vice chairman of the Republican Party of Duval County. He also served as president of the Joseph E. Lee Republican Club.
Council member Randy DeFoor, a Republican, nominated Newby as vice president, and he was seconded by Council member Ju'Coby Pittman, a Democrat.
Newby, who recently recovered from COVID-19, said he believes he'll be able to work with Hazouri. 
"At the end of the day, it's not about Republican or Democrat, it's about the city of Jacksonville," Newby said.