The Downtown Development Review Board approved signage April 8 for the Haskell Company to replace the monument sign that has been outside its 111 Riverside Ave. headquarters since the 1970s. 
The board voted  6-0 to approve a special sign exception for a new 6-by-22-foot illuminated monument sign.
Heritage Sign Inc. owner Chuck Knight told the board Haskell planned to move the sign closer to its building. Renderings show the new sign as wider and taller than the current monument.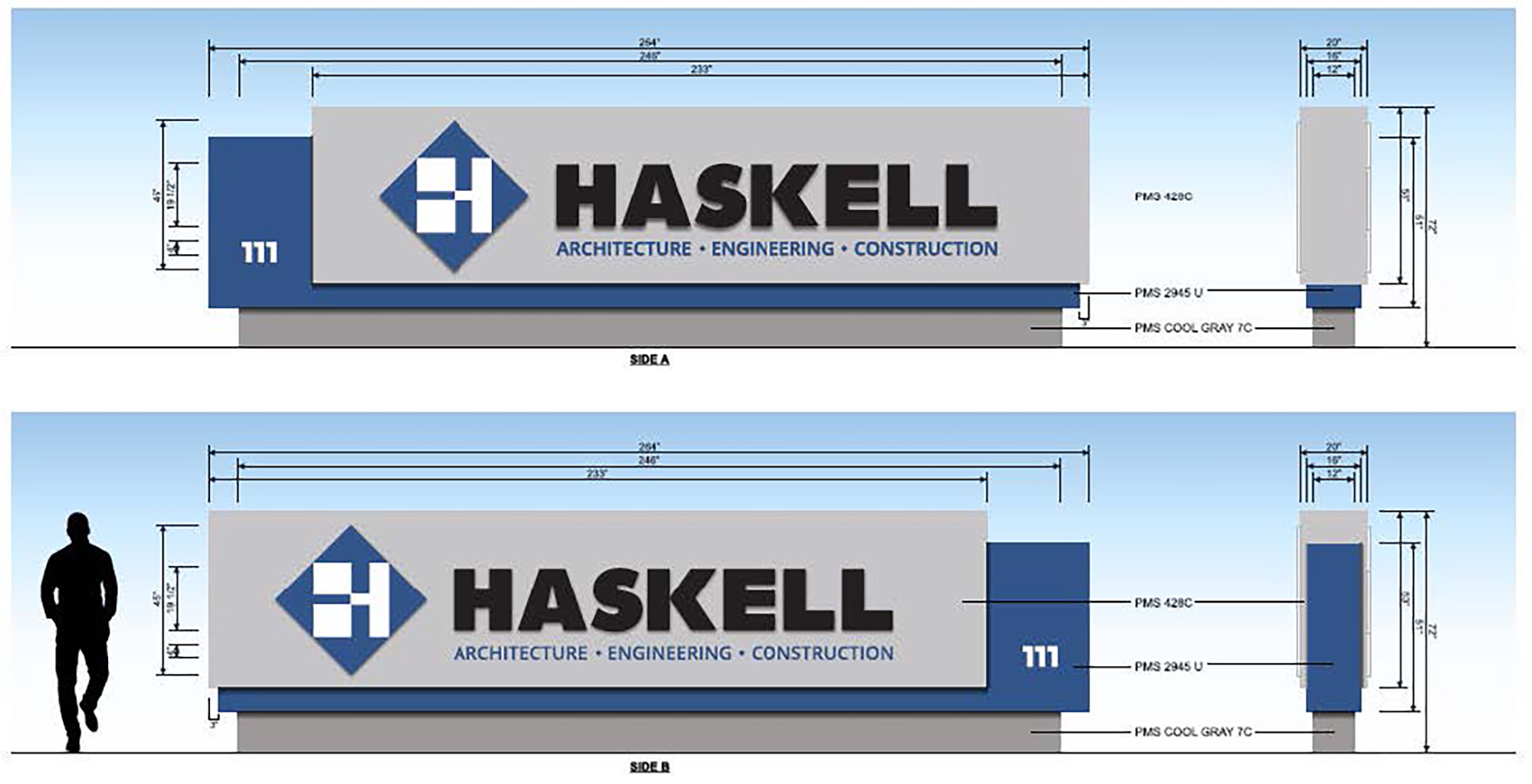 Preston Haskell founded Jacksonville-based Haskell, an architectural and engineering firm, in 1965. The company has 23 offices in seven countries.
Knight said Haskell leadership wants a modern sign with its traditional logo. 
Heritage Sign will use a 3M-made perforated material to make the Haskell logo appear black during the day and illuminated white at night, he said.
Downtown Investment Authority staff recommended approval in its report released April 1. It noted the commercial monument signs are common on Riverside Avenue and the proposed size complies with the city's sign code.
Board members Fredrick Jones and Joseph Loretta were absent for the vote April 8 and Christian Harden attended the meeting virtually via Zoom, which prohibited him from voting.