The Jacksonville Aviation Authority board agreed Aug. 2 to reappropriate $3 million to resume design work on Jacksonville International Airport's Concourse B expansion that was postponed last year because of the coronavirus pandemic
The board voted 7-0 to move the money from an employee parking lot relocation to the six-gate terminal project.
JAA Chief Operating Officer Tony Cugno told the board the Concourse B design will cost $15.6 million and take 18 months.
He said JAA executives plan to return to the board to request the remaining $12.6 million after the 2021-22 fiscal year begins Oct. 1.
Cugno said reviving Concourse B is a result of passenger traffic rebounding from the pandemic lull faster than airlines and aviation industry analysts predicted.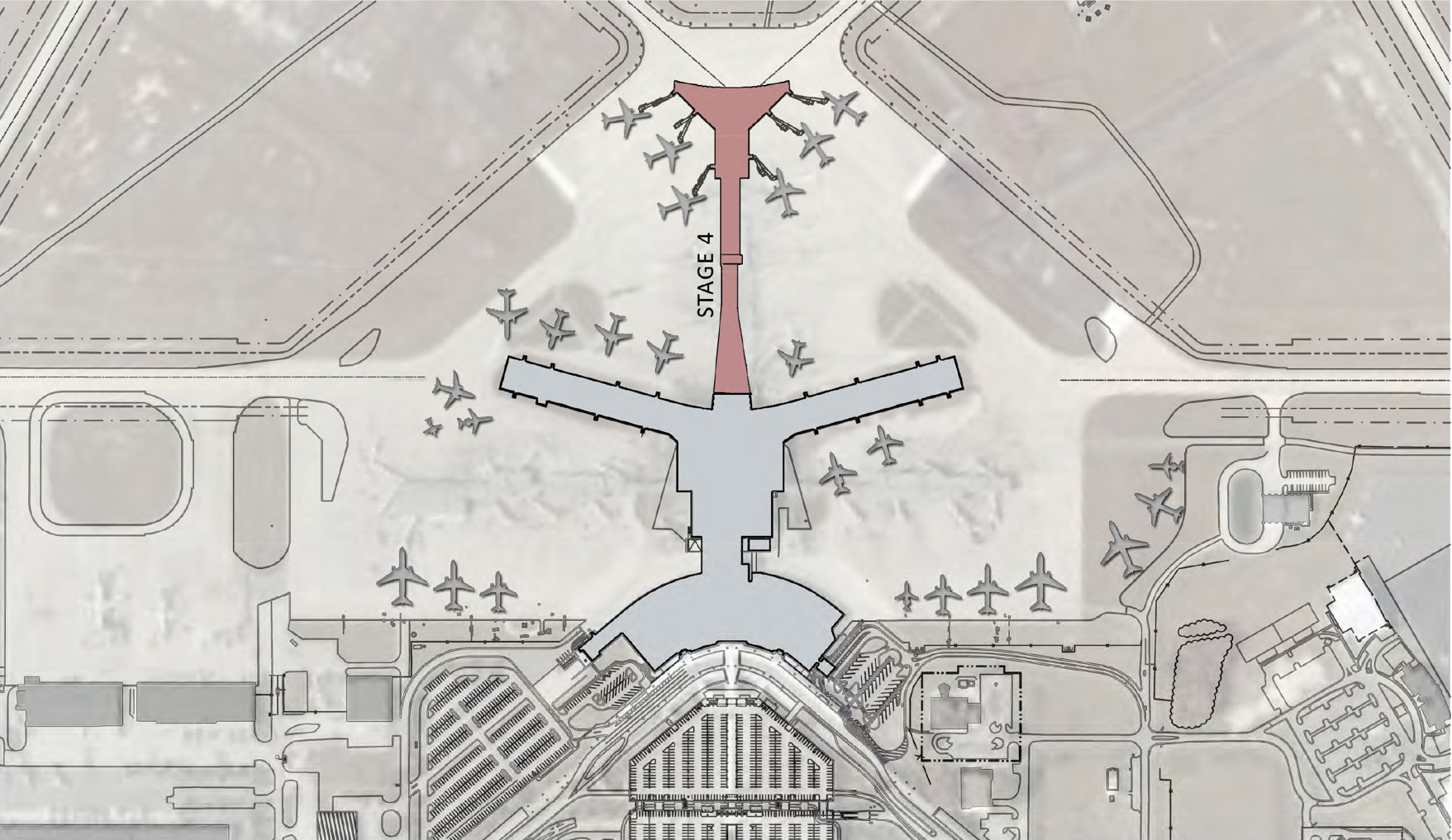 "To keep pace with demand today and also into the future, we feel it's in the organization's best interest to resume the full design of Concourse B," he said. 
Cugno told the board if traffic rebounds to 2019 levels more rapidly without the increased gate capacity from Concourse B, the airport could experience a return to pre-pandemic operational disruptions.
"We don't want to get too far behind the demand curve, meaning we don't want to wait too long to pick up the design and, as a result of vaccination rates going up even higher and business travelers coming back immediately, we're right back to where we were in 2019," Cugno said. 
JAA passenger data shows 256,180 people boarded a plane at JIA in June. That is up 177,434, or 225.32%, from June 2020 during Florida's first COVID-19 summer surge.
According to JAA, passenger counts are down 21% from pre-pandemic levels in June 2019. 
JAA CEO Mark VanLoh said Aug. 2 the recent passenger surge is a result of what industry officials are calling "revenge travel" — pent-up demand from people who have been unable or unwilling to board an airplane because of COVID-19 concerns.
Board member Russ Thomas said his support for Concourse B comes from what he expects to be an increase to overall air travel that would make up for any lag in business travel.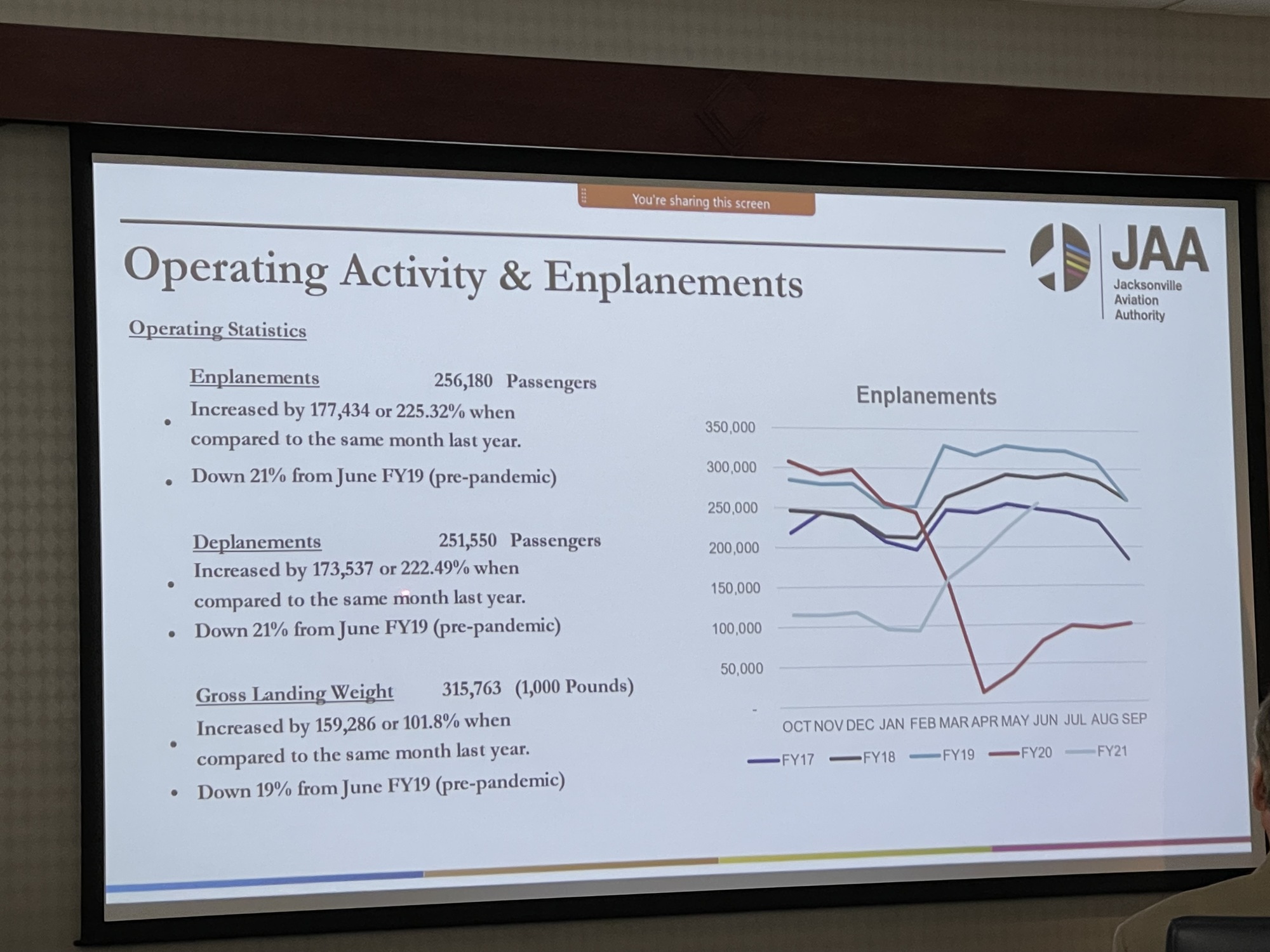 Thomas, the CEO of Availity, said he does not expect business travel to return to pre-pandemic frequency.
JAA officials said the total Concourse B and bypass taxiway project will cost an estimated $272 million to $275 million. 
Cugno said JAA hopes to secure $50 million to $100 million from a $1 trillion federal bipartisan infrastructure plan, which CNN.com reported was submitted to the U.S. Senate for amendments Aug. 2.
According to Cugno, about $40 billion in the deal is earmarked for U.S. airports.
"We want to make sure the organization is at the front of the line and has a project that not only can be supported by the infrastructure dollars but can be built immediately," he said 
Cugno said 65% to 70% of the Concourse B project could be paid for by the passenger facility charge, which is a user fee included on tickets that goes to airports of departure which JAA can bond against.
The first Concourse B was demolished in 2009 and Concourses A and C were rebuilt in 2008, leaving the airport with 20 gates.
In May 2019, the board selected Jacksonville-based engineering firm Jacobs/RS&H Inc. to design the airport's third concourse.