Demolition of the former Florida Times-Union buildings at 1 Riverside Ave. is on the horizon.
A civil engineer is working on a permit application to demolish the almost 55-year-old former office and production plant in Brooklyn along the St. Johns River.
The estimated cost is $1 million, but that could change as the permit proceeds and a demolition contractor is chosen.
Atlanta-based developer Jeff Fuqua is working with the city to redevelop the more than 18-acre site as an apartment and retail center with a public park and improvements to McCoys Creek.
The permit work comes as City Council agreed Nov. 23 to extend Fuqua Development LLC's deadline to close on the property purchase to Feb. 4.
Downtown Investment Authority CEO Lori Boyer said then that Fuqua plans to complete the purchase in January from the Morris family of Augusta, Georgia.
The city's Building Inspection Division portal shows that civil engineer Prosser Inc. is preparing the site work and demolition permit.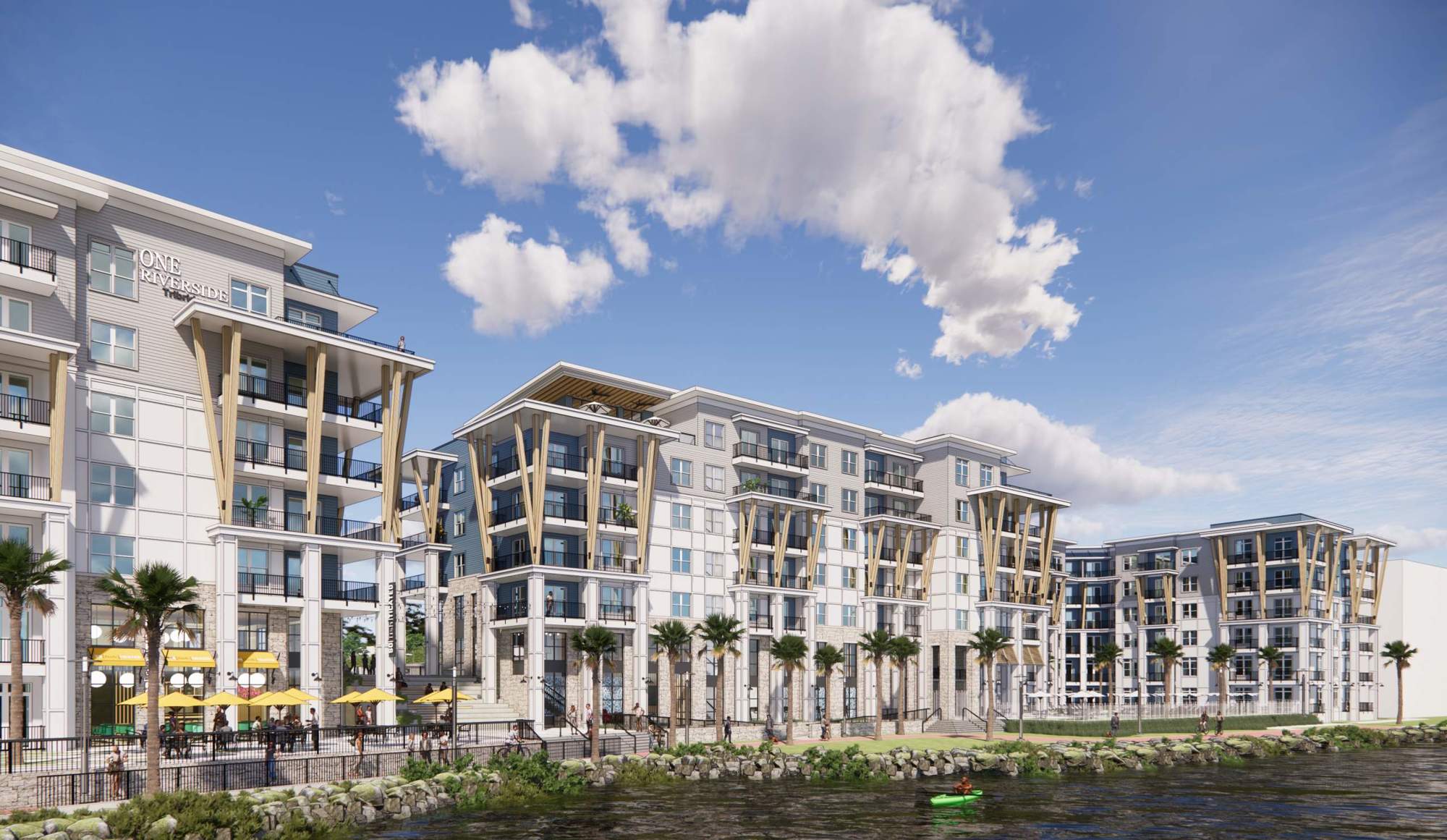 The temporary status means Prosser is working on the permit in the permitting portal but has not submitted it to the city for review.
The description of the work is demolition of the existing buildings and site infrastructure for mixed-use future development.
Fuqua Development and partner TriBridge Residential propose a $182.2 million project called One Riverside with a grocery store, retail uses, restaurant and apartments. 
Council approved a $31.59 million incentives package for the redevelopment Nov. 23.
Legislation shows a two-phase project of almost 400 apartments, about 50,000 square feet of retail space, a parking garage and additional surface parking. It also involves the city's restoration of McCoys Creek and a public park.
The Florida Times-Union opened at 1 Riverside Ave. in 1967. The Morris family bought the property in 1982 when it purchased the newspaper.
The family sold the newspaper in October 2017 but retained the property. The newspaper staff moved in April 2019 to Wells Fargo Center Downtown.
The Riverside Avenue property comprises a five-story, 55,500-square-foot office building and an adjacent 223,000-square-foot production facility that included the newsroom, advertising offices and printing press. There also is a parking lot and deck and some small structures.
The structures have been vacant and vandalized.
1 Riverside Property LLC, led by the Morris family, owns the Times-Union property.
The Northbank site is at the base of the Acosta Bridge and fronts the St. Johns River and the Riverwalk.