After raising nearly $1.5 million in its first four years, Jacksonville Area Legal Aid's largest fundraiser, Freed to Run, is closing in on its $2.25 million goal.
The fifth edition, scheduled Nov. 15-20, comprises six marathons run in six days led by attorney Mike Freed, a shareholder at Gunster in Jacksonville.
The relay begins at the state Supreme Court in Tallahassee and ends at the Duval County Courthouse.
Proceeds support an endowment for the Northeast Florida Medical Legal Partnership that is matched at 125% up to $1.25 million by Baptist Health.
"Looking back, it's just incredible the momentum that has built since Mike Freed took the first step in a journey of 157 miles in 2017," JALA CEO Jim Kowalski said. 
"Now, 628 miles later, we are embarking on our fifth Freed to Run with the ultimate goal of raising $2.25 million clearly in sight."
The NFMLP provides civil legal aid to pediatric patients and their families to ensure they have access to safe housing, health care, educational accommodations and other services critical to the children's health. 
Nemours Children's Specialty Care and Baptist Health/Wolfson Children's Hospital are among the NFMLP partner institutions.
The 2021 event co-chairs are Dr. Raoul Sanchez, president of Carithers Pediatric Group; Deno Hicks, managing partner of Converge Public Strategies for Northeast Florida; and attorneys Thomas Bishop and John Mills of Bishop & Mills.
They will recruit sponsors and relay teams, with Sanchez focusing on the health care community, Hicks on the business community, and Bishop and Mills on the legal community and related industries.
"John and I have been so impressed with what Freed to Run and JALA have accomplished together. We're proud to join our friend Mike Freed in helping to fulfill the $2.25 million goal to endow the medical-legal partnership, and to that end, we invite our fellow Northeast Florida attorneys to join us," Bishop said.
Visit jaxlegalaid.org/freedtorun/ for sponsorship information, to make a donation or to register a relay team to run with Freed on one of the six daily legs in the series.
Kallaher, Naughton join Marshall Dennehey
Marshall Dennehey Warner Coleman & Goggin added two lawyers to its Jacksonville office.
James Kallaher and Taylor Naughton join the firm's Professional Liability Department and will focus on construction defect litigation. Both previously practiced at their own firm, Kallaher, DeLuca & Naughton, in Orange Park.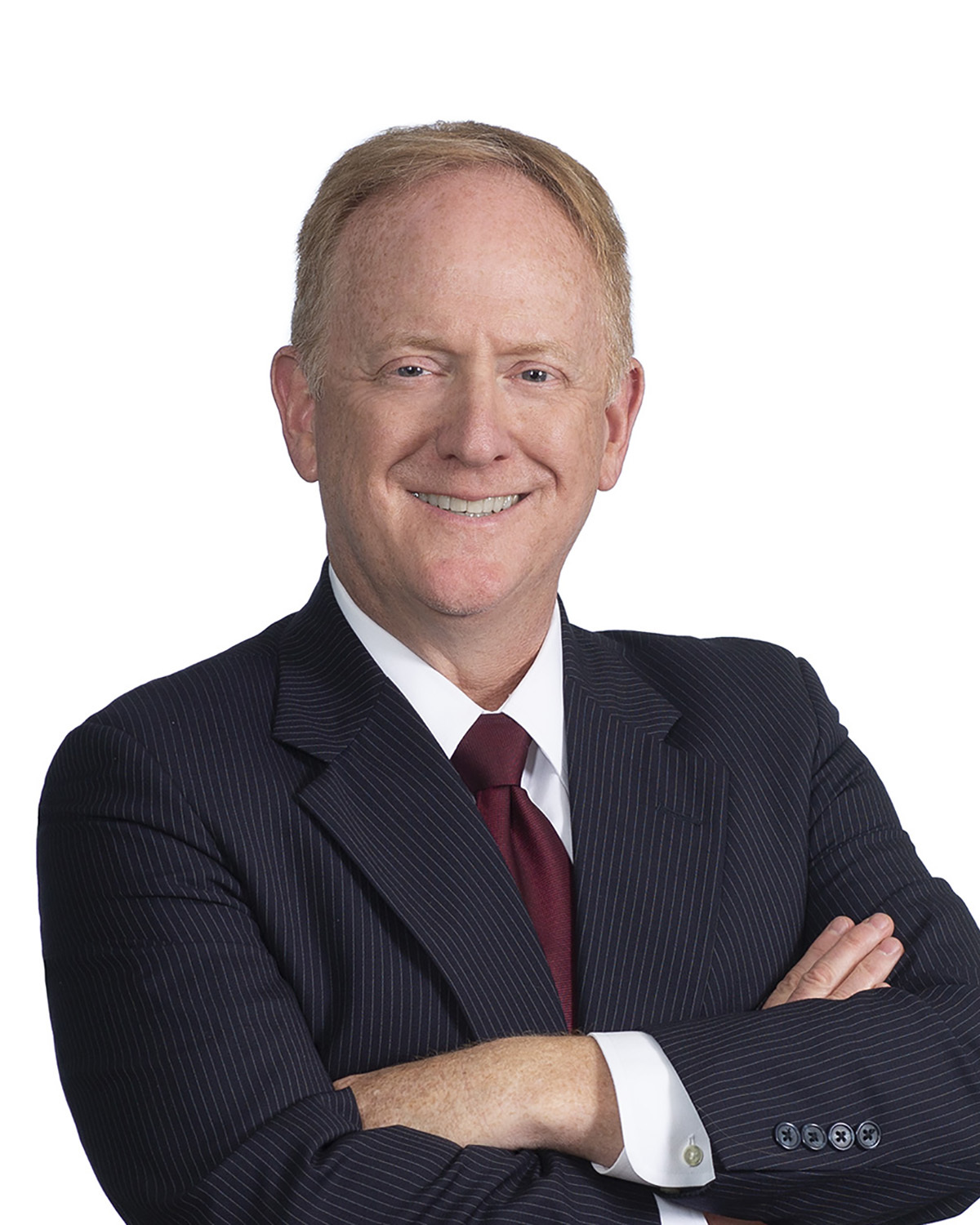 Kallaher joins as a shareholder. He is a trial attorney with experience representing general contractors and subcontractors in multiparty litigation, as well as defending automobile dealerships, convenience stores and other businesses against premises and automobile liability claims.
Kallaher also worked as an assistant state attorney in Duval and Clay counties.
Before becoming a lawyer, Kallaher served on active duty in the U.S. Navy, flying F-14 and F/A-18 fighter jets. He is a graduate of Topgun and a veteran of Operation Desert Storm, Operation Iraqi Freedom and Operation Enduring Freedom. Kallaher retired from the Navy Reserve in 2013 as a commander.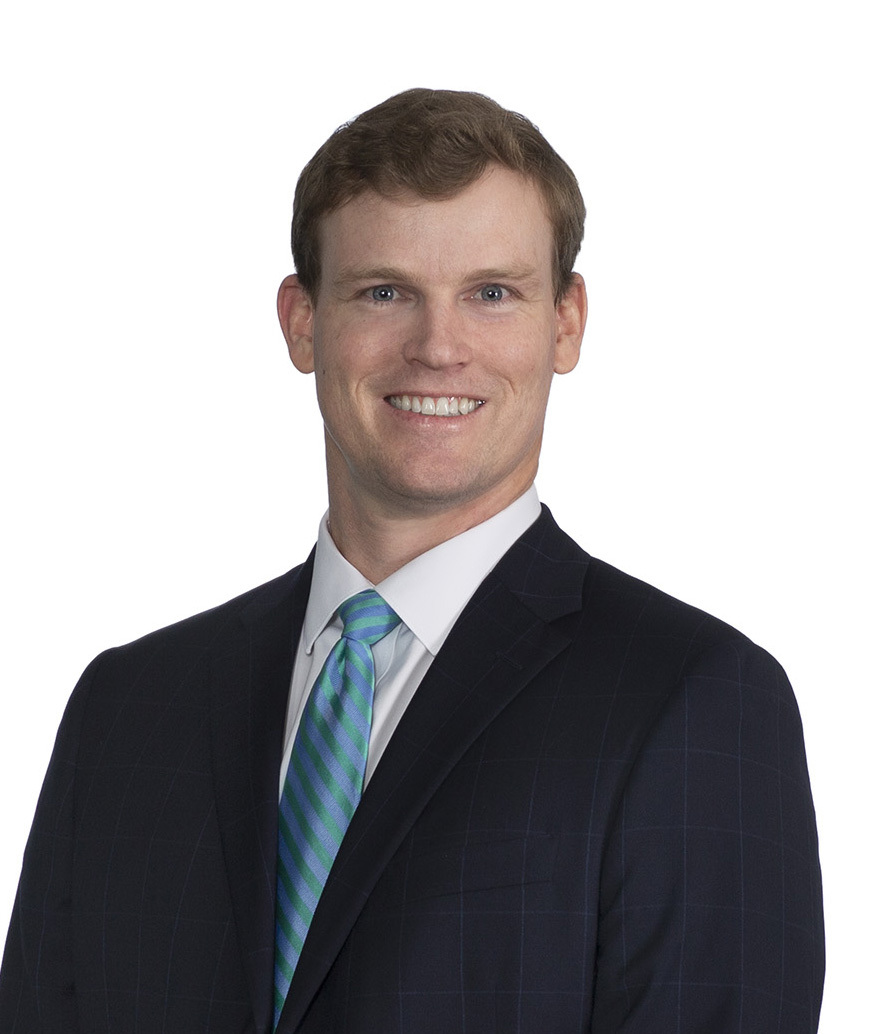 Naughton, an associate attorney, represents and defends contractors, subcontractors, material suppliers, developers and design professionals when claims are made against them.
He also counsels clients in construction disputes, handling presuit investigations, multiparty claims, code violations, negligence and breach of contract claims.
After graduating from Jacksonville University with a bachelor's degree in sports administration, Naughton received his J.D. from Florida Coastal School of Law in 2015.
Marshall Dennehey Warner Coleman & Goggin has 500 attorneys in 20 offices in Pennsylvania, Delaware, New Jersey, New York, Ohio and Florida.
ABOTA luncheon returns with annual awards
The American Board of Trial Advocates Jacksonville Chapter convened its annual judicial luncheon June 15 at The River Club, the group's first in-person meeting since COVID-19 began prohibiting close personal contact 15 months ago.
As keynote speaker, state Supreme Court Chief Justice Charles Canady updated members and guests about the pandemic's impact on the courts and the path forward for the justice system.
Chapter President David Dunlap presented ABOTA Jacksonville's annual awards:
Jurist of the Year is 4th Circuit Judge Bruce Anderson.
Trial Lawyer of the Year was presented to Corrine Hodak, immediate past president of the organization.
Raymond Reid received the Professionalism Award.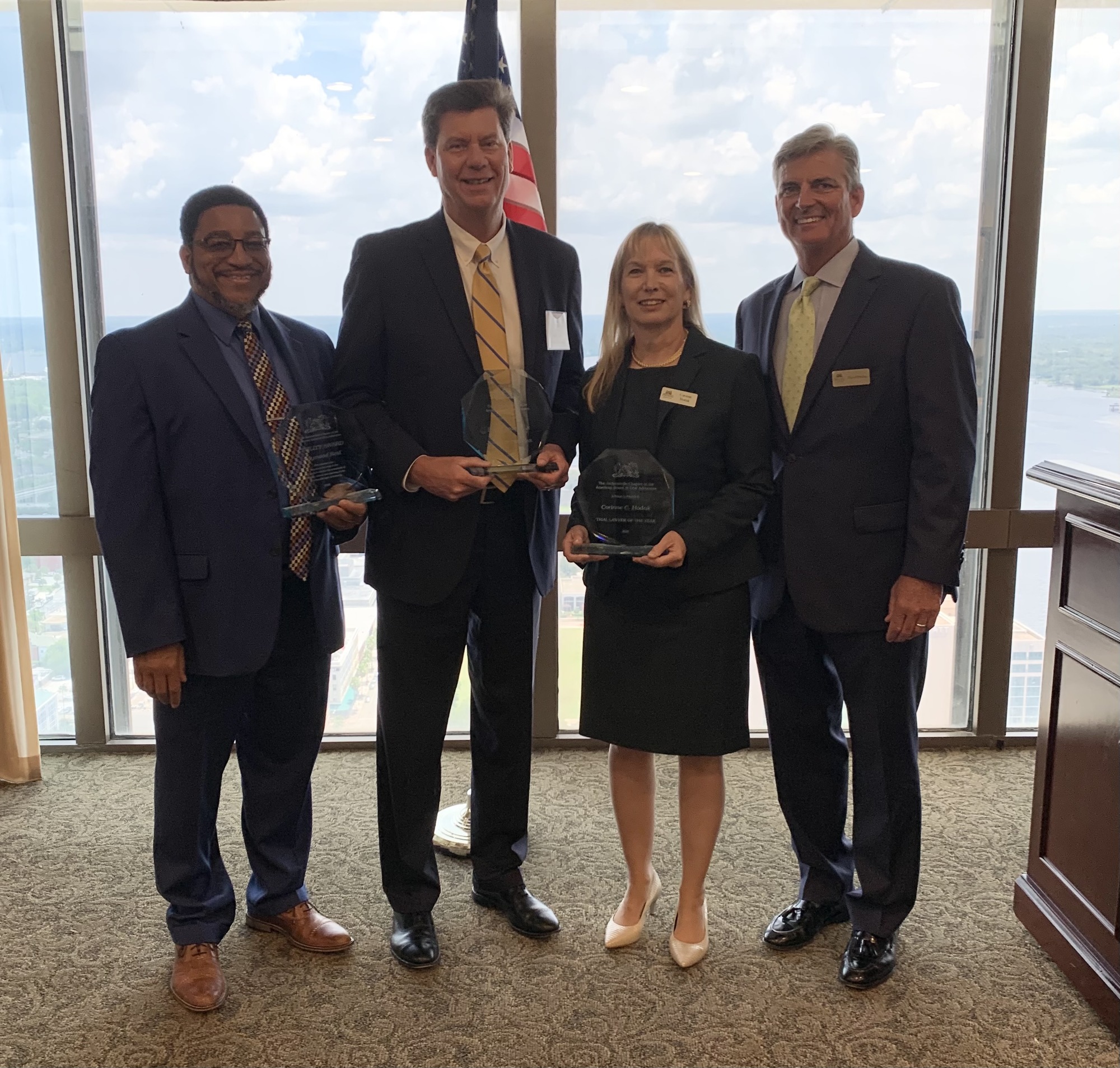 In addition to ABOTA Jacksonville members, comprising by charter 50% plaintiffs' attorneys and 50% defense attorneys, all of the civil circuit judges in Jacksonville attended the meeting, along with 2nd District Court of Appeal Chief Judge Nellie Khouzam and Judge Morris Silberman, also from the 2nd DCA.
"This was a big deal to have this collection of leaders from the judicial branch in Jacksonville," Dunlap said after the meeting.