A group of residents as well as Rabbi Joseph Kahanov of Chabad Lubavitch of Northeast Florida are appealing the May 6 Jacksonville Planning Commission decision to grant a zoning exception and a waiver for a planned sports restaurant that would allow the sale of all alcoholic beverages and provide outdoor seating.
Matt Harris, owner of Time Out Sports Grill at 13799 Beach Blvd., wants to open a second location, Time Out Sports Grill Mandarin, at 10140 San Jose Blvd.
The site at San Jose Boulevard and Haley Road is a Village Inn restaurant that closed in 2016.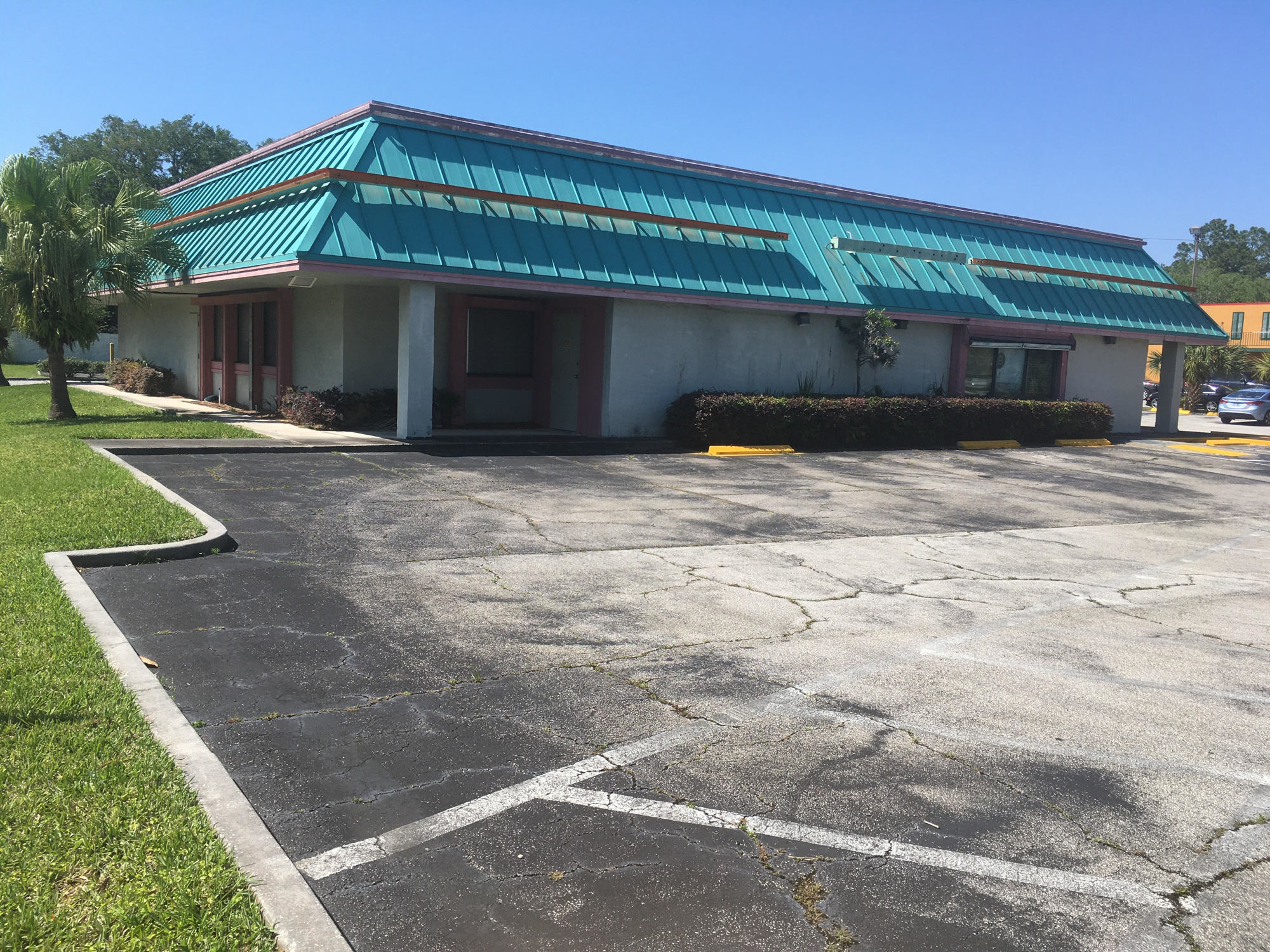 Application E-21-16 would allow for the sale of all alcoholic beverages in conjunction with the service of food and outdoor seating. WLD-21-04 reduced the distance from a house of worship or a school from 500 to 110 feet.
The property is zoned Commercial Community/General (CCG-1). That allows indoor sale of beer and wine as well as a variety of other businesses.
The appeal document cites several factors:
■ The corner of Haley Road and San Jose Boulevard has heavy pedestrian traffic, including children and older adults.
■ Noise concerns about an outdoor bar with televisions.
■ Reports of decreased property values.
■ Concerns about promoted happy hour specials.
■ Lack of parking causing overflow into an adjacent neighborhood.
■  Increased neighborhood traffic from customers looking for access to Scott Mill Road.
Stefan Wynn is one of those filing the appeal. He said the staff report to the Planning Commission was flawed and did not adhere to code. 
The neighborhood is not against repurposing the property, however, the consensus is that a sports restaurant is not the proper use, he said.
"Safety is what this all comes down to. We have a very quiet, diverse neighborhood that is very walkable and pedestrian friendly," Wynn said.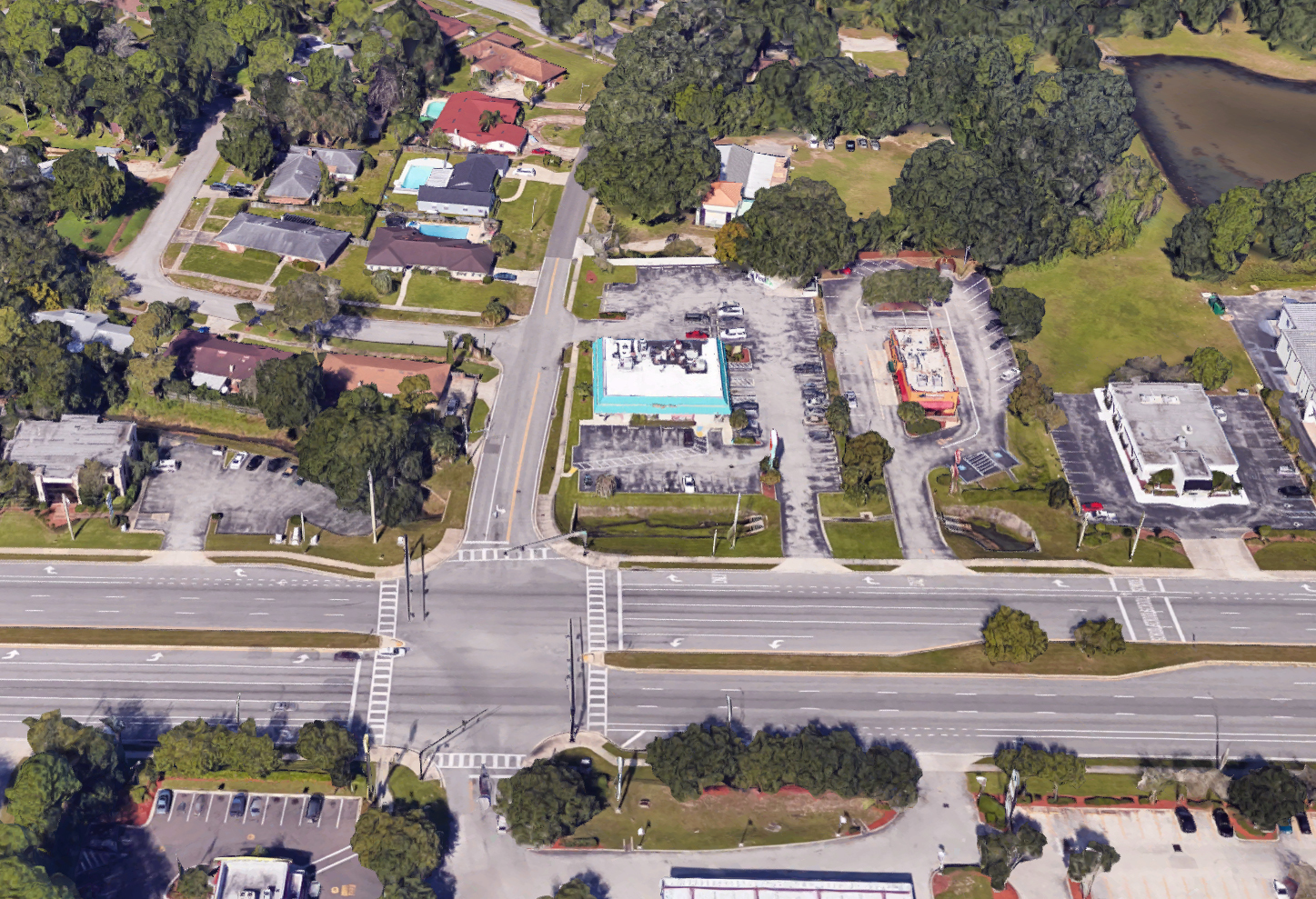 "They will be having happy hour at the same time people will be going to their house of worship. This would likely increase the chance of a vehicular-pedestrian collision."
The rezoning process began April 22. At that time, Harris had proposed hiring a crossing guard at his expense to assist pedestrians attending services on Shabbat and high holy days. The area is home to many observant Orthodox Jews.
After the original application was deferred by the Planning Commission in hopes that compromises could be reached, the commission recommended May 6 in a 7-0 vote to approve the zoning exception and waiver. 
Area residents had 21 calendar days to file an appeal. They are represented by Cape Coral-based attorney, Ralf Brookes.
Because of the City Council summer break during the first two weeks of July, the first public hearing before Council will be Aug. 10.
The bill is then scheduled to be heard, with public comment, at the Aug. 17 Land Use and Zoning Committee meeting where it could be recommended for approval, denial or deferred for another LUZ hearing. 
If the bill goes to Council it will be voted on at its Aug. 24 meeting. This decision can be appealed in court.
Wynn expects the appellants as well as several neighbors will be attending both public comment sessions.
In the spring, Harris was optimistic that his sports restaurant would be open in time for the college and professional football season. Regardless the zoning decision, Time Out Sports Grill Mandarin is being built, Harris said.
He said building permits are in the application stage awaiting city approval. After permits are issued, he expects remodeling to happen at a rapid pace.
A building permit application indicates an estimated $250,000 tenant improvement of 4,845 square feet of space and a patio addition of 612 square feet.
"We are 100% opening. We have a lot of excitement in the community and the company. I think it is going to be a huge success. We are going full throttle no matter what," Harris said.
"We may be open before the (zoning) decision. We will be moving forward one way or the other. Obviously, having the liquor license just like Chili's, Outback, Carrabba's and Blue Bamboo right next door is extremely important to our success."