Grant O'Hickey joined Gunster's Jacksonville office, where he focuses his practice on commercial litigation and e-discovery. 
O'Hickey was an International Affairs Scholar at Ohio State University and received his J.D. from the University of Texas School of Law.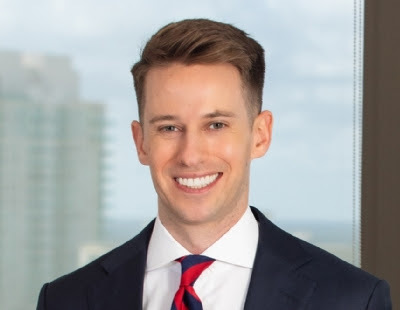 Ryan Treulieb joined the insurance defense practice at Ragsdale Liggett in the Raleigh, North Carolina-based law firm's office in Orange Park.
His practice focuses on general and product liability, construction and transportation insurance defense.
A graduate of John Jay College of Criminal Justice and Florida Coastal School of Law, Truelieb was admitted to The Florida Bar in 2015.
Hall Booth Smith added attorney Amber Williams to its Jacksonville office.
She concentrates her practice on aging services and medical malpractice defense and general liability and business litigation matters.
Williams received a J.D. from Florida A&M University College of Law, and a bachelor's in anthropology from the University of Florida.