World of Beer wants to return to Jacksonville, but with a new franchise owner and in two new locations.
And it's World of Beer Bar & Kitchen now, with more than 300 beers available at any time, and a restaurant menu with steaks, tacos, burgers and more.
The franchisee group hopes to open in the second quarter of 2022 at Butler Boulevard and Interstate 95 and in Jacksonville Beach, where it also will have a rooftop patio.
"I strongly feel that Jacksonville is 'right there.' It's a big city," said franchisee Jason Frimmel, whose group opened a Tallahassee franchise location in October.
"There are so many people that are developing in Jacksonville. Even during the pandemic, nobody was stepping on the brakes."
He said there is a lot of encouraging development. "It shows there is strength in the city. People are investing there. It is a growing city and that is important to us."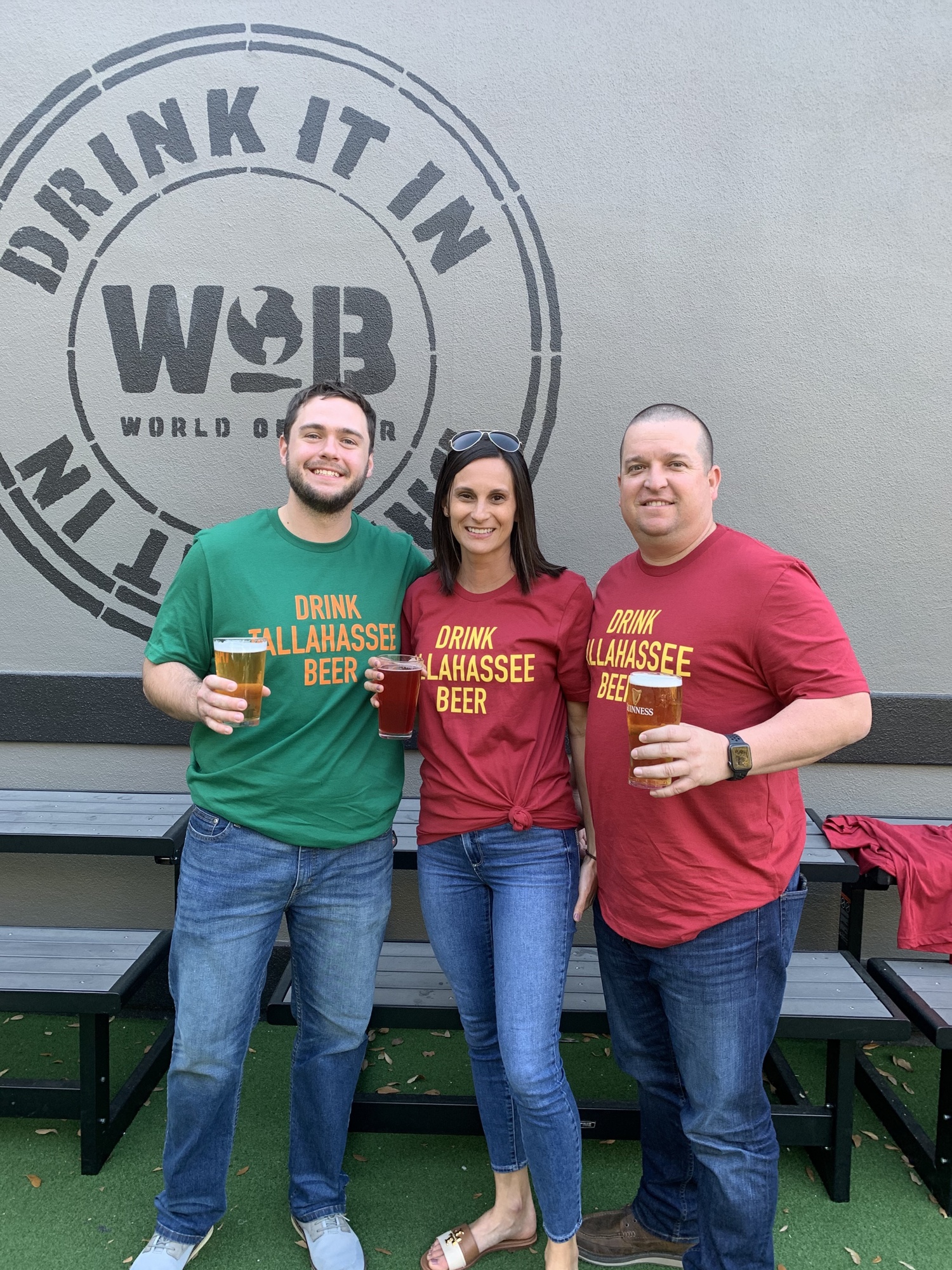 World of Beer, then owned by a different franchisee, closed in Jacksonville Beach in 2015 and in the Tinseltown area of Deerwood Park North in 2016. It operated briefly at the beach and a few years in Tinseltown.
Frimmel said he was not familiar with that franchisee or why the locations closed.
Frimmel, based in Tallahassee, is the president and operating principal of Hospitality Leaders Jax 1 Inc. and Hospitality Leaders Jax 2 Inc. 
Frimmel, his uncle, Robert Frimmel, and Sean and Ashley Githens comprise the Hospitality Leaders groups.
They hope to open the Jacksonville locations in February. Combined, the two locations would hire about 220 employees, Jason Frimmel estimates.
The group is working on sites at Liberty Center at Butler Boulevard and Bonneval Road in Jacksonville and at the Beach Plaza Outparcel in Jacksonville Beach.
Both locations are new shell spaces that World of Beer will build-out to its specifications. Frimmel had no estimate of construction costs.
The first and largest will be the 5,625-square-foot free-standing Liberty Center structure. It also would have ground-floor patio space.
Applications for a zoning exception and an administrative waiver show a 227-seat restaurant at 7707 Bonneval Road. There are 161 indoor and 66 patio seats. 
A site plan also gives the address as 5105 Butler Blvd., which is one of the two outparcel buildings at the site.
Architect JVB Architect LLC of Tampa applied to the city for an exception for outside sales and service in conjunction with a restaurant selling beer and wine only. 
It also seeks an administrative deviation to reduce the number of off-street parking spaces from 435 to 409 and reduce the dumpster setback.
The exception and deviation would be granted to Frimmel's group.
The Jacksonville Planning and Development Department could consider the exception Aug. 5.
Hakimian Holdings Inc. owns the building, one of two 5,600-square-foot structures it built in 2020 on outparcels at its headquarters property at 7077 Bonneval Road.
The second World of Beer location is a 4,700-square-foot space with a rooftop patio at 1198 Beach Blvd. in Jacksonville Beach. Ashco Inc. is the developer of the multitenant center. Frimmel expects about 145 seats.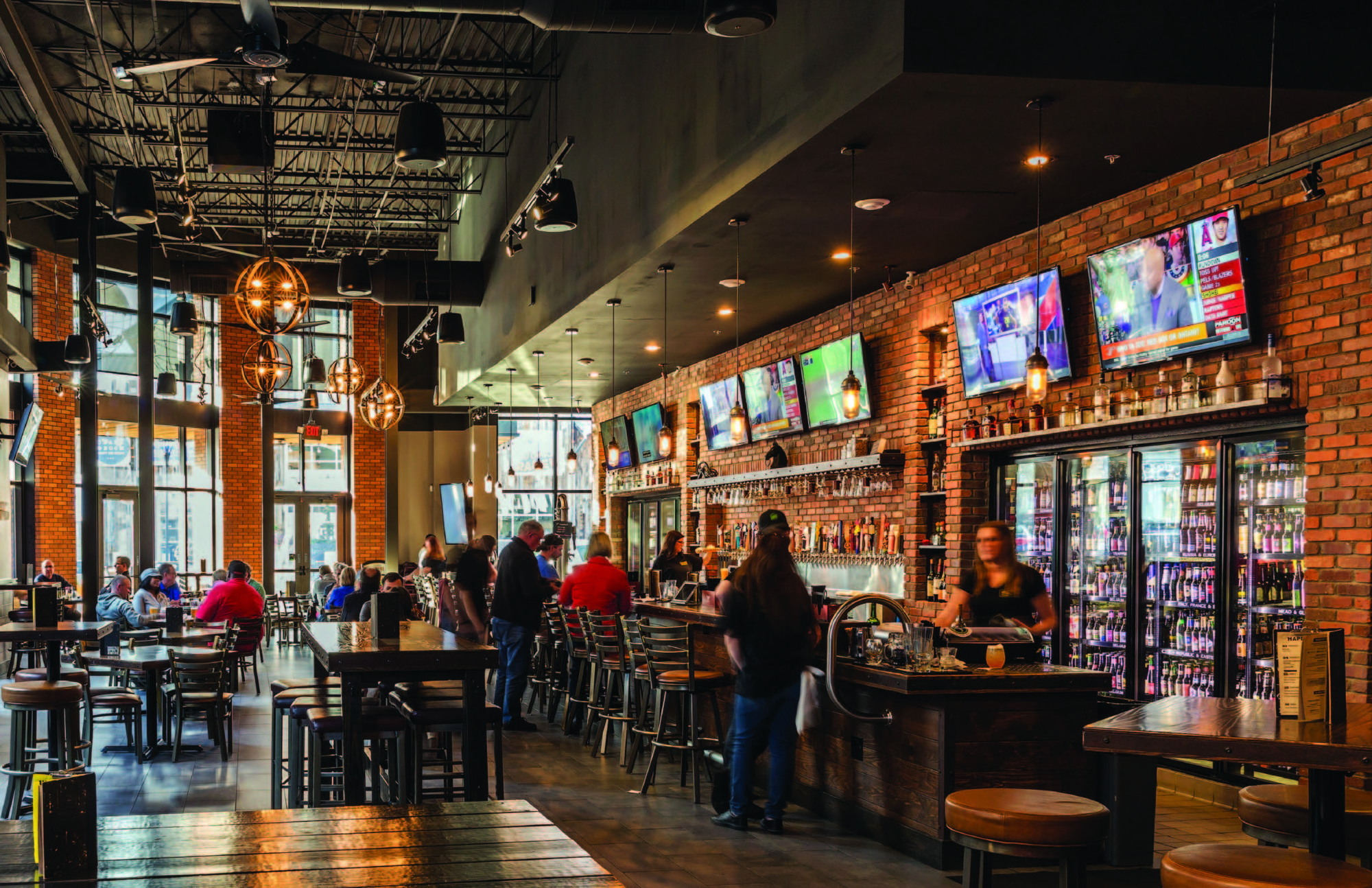 "The rooftop bar will be a unique offering to complement the already impressive components that attract folks to Jacksonville Beach," he said.
Frimmel said his group enjoys being a World of Beer franchisee. 
"I am passionate about craft beer," he said.
He looks forward "to continue to support Jacksonville breweries, Florida breweries and many breweries throughout the country and world."
He said he has established relationships with Jacksonville area breweries and wants to expand those and make new connections. 
"We feel strongly that World of Beer is a supreme offering for Jacksonville and look forward to bringing a top-tier hospitality experience to the Jacksonville market."
The World of Beer website says there are more than 60 World of Beer locations across North America and Asia. 
"Today, a visit to World of Beer Bar + Kitchen is a journey," says WOBfranchising.com.
"You'll find a gathering of seasoned beer lovers and newbies alike taking part in the delightful discovery of over 350 of the World's most eclectic beers. Around here, the people are passionate, knowledgeable and eager to help you find a tasty libation and the perfect food pairing to go with it."
An online menu shows steaks, salmon, fried shrimp, tacos, burgers, bowls, flatbreads, ribs, salads and other items. "You name it, we've got it," Frimmel said.
He said the menu evolves based on consumer preferences.