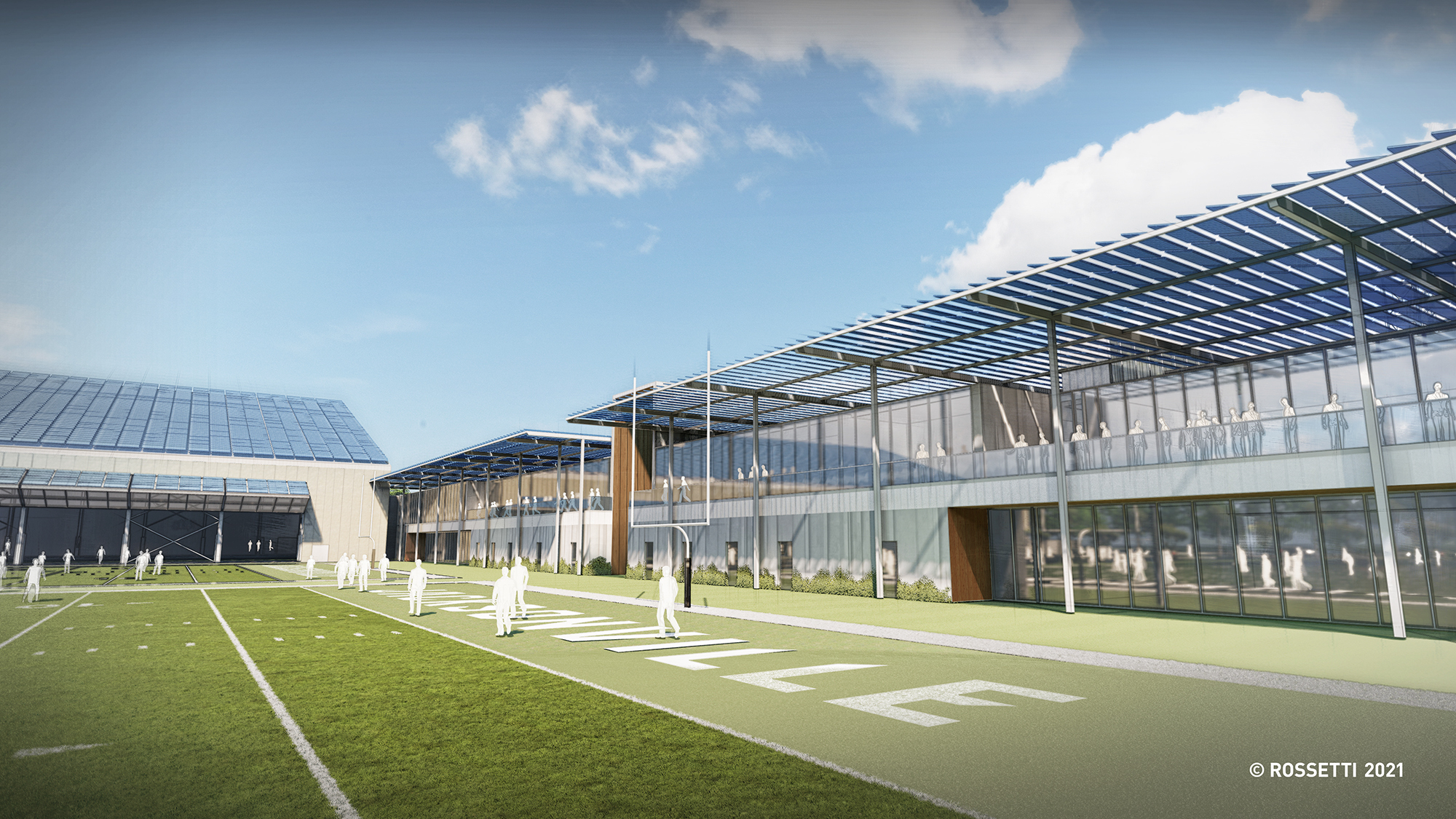 Mayor Lenny Curry filed legislation with City Council to split the cost of a $120 million football performance center with the Jacksonville Jaguars. 
If approved, the bill would authorize Curry administration officials to borrow $60 million to help finance the NFL team's proposed 127,087- square-foot practice facility and amend the Jaguars stadium lease with the city.
Jaguars owner Shad Khan, President Mark Lamping and head coach Urban Meyer first pitched a city-owned practice facility concept June 3 during a media event about Khan's plans for a Four Seasons hotel-anchored development on the Downtown riverfront.
Ordinance 2021-495 says the facility will have team offices; an equipment room; weight training and medical facilities; an indoor practice field; two outdoor natural-grass fields with about 2,300 bleacher seats; a team store; and concession facilities.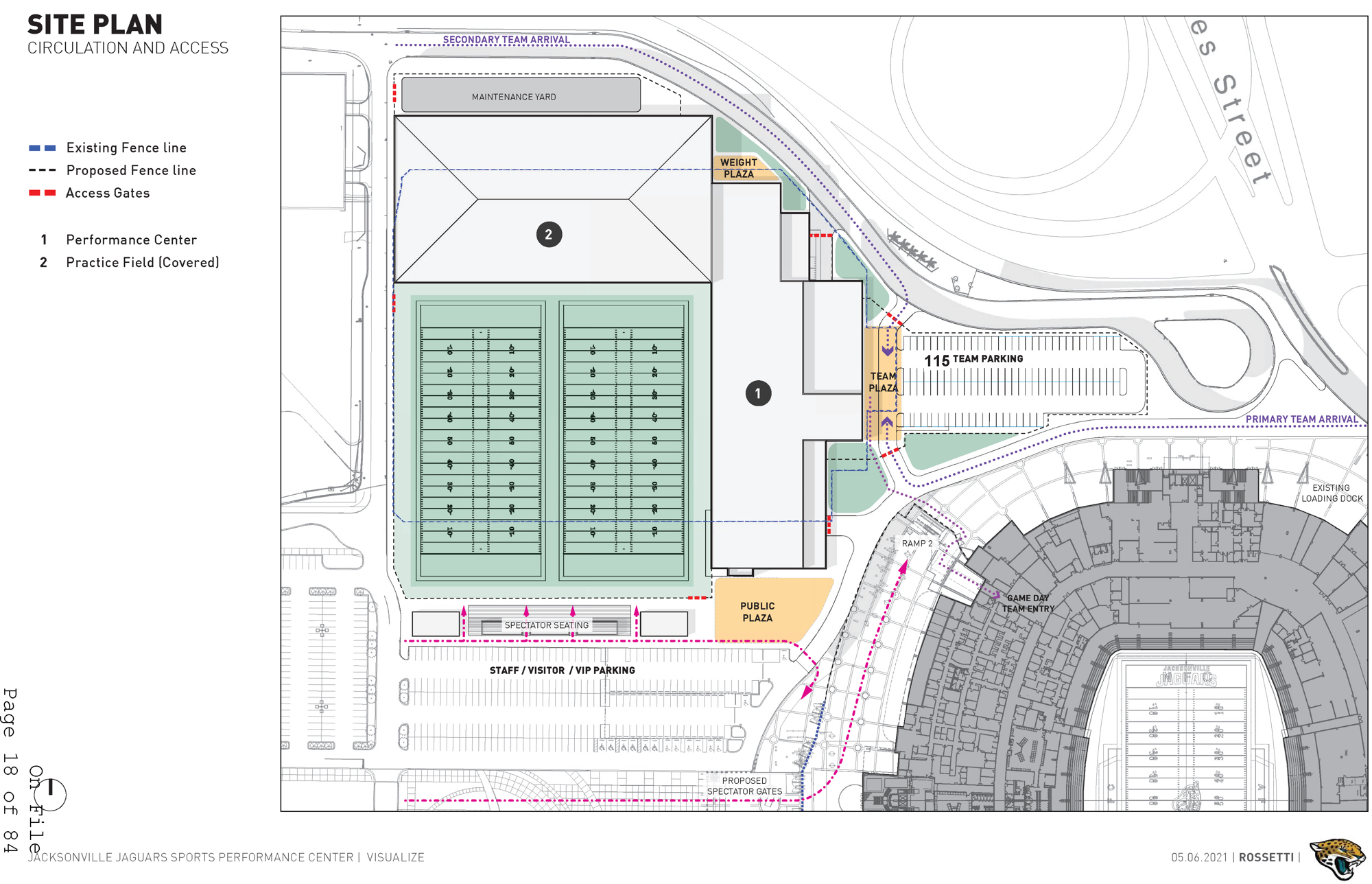 Lamping said in June that removing football operations from TIAA Bank Field would make stadium renovations expected before 2030 easier.
The bill says the Jaguars would commit to an initial 30-year lease term for the performance center that would replace an existing surface parking lot northwest of TIAA Bank Field. 
The Jaguars would have two 10-year extension options and pay for all maintenance and repairs at the facility.
The deal would allow the city Parks, Recreation and Community Services Department to use and program the Jaguars existing covered flex field and practice facility. 
Curry's proposed five-year Capital Improvement Plan released July 20 shows the city spending $36 million on the project in fiscal year 2021-22 and another $24 million the following fiscal year.
That plan needs Council approval.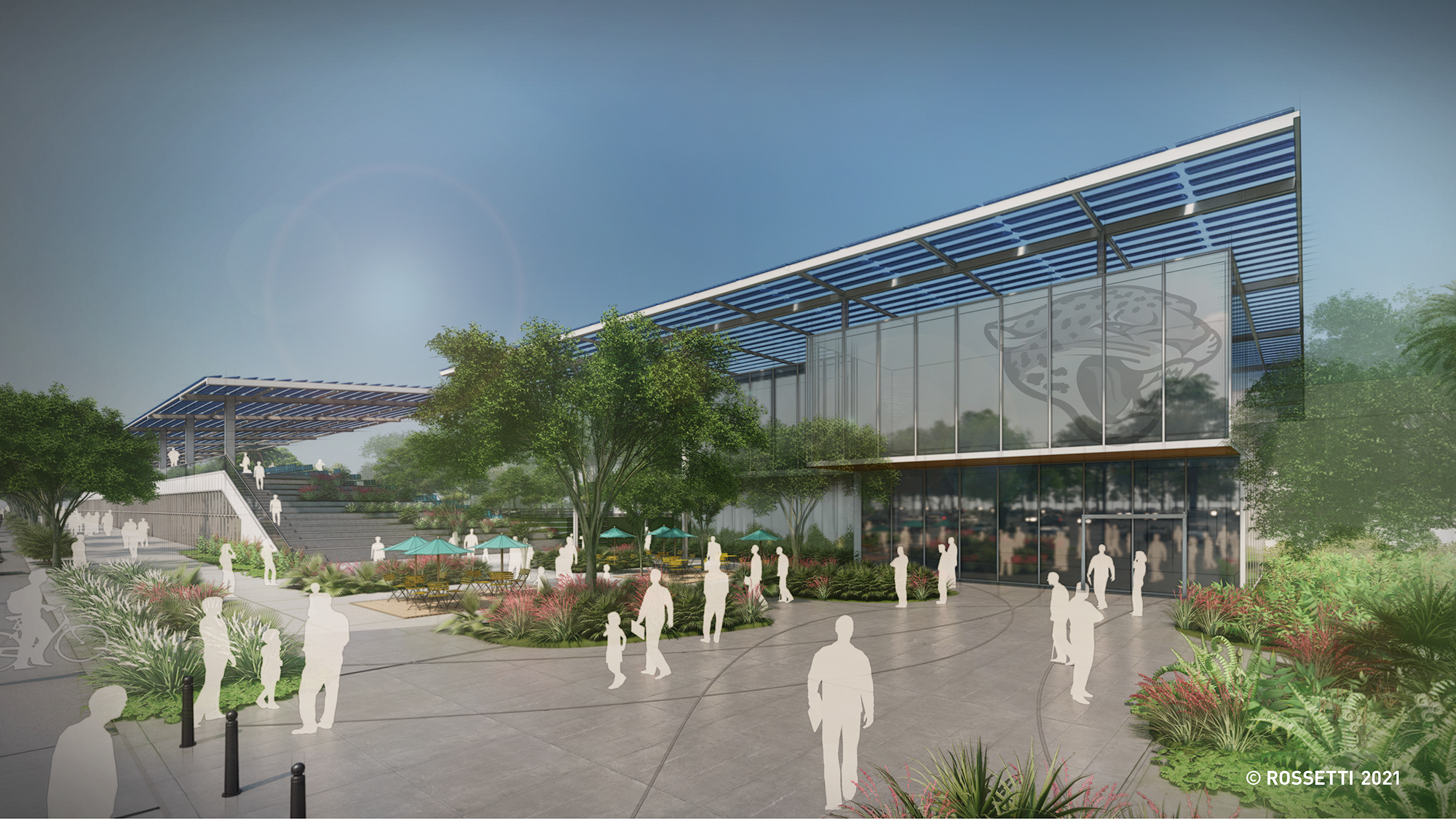 The deal with Jacksonville Jaguars LLC limits the city's financial contribution for the facility to $60 million and requires the Jaguars to pay for any cost overruns. 
The team and city would split any savings equally and the Jaguars would be responsible for construction.
Council President Sam Newby likely will introduce the bill July 27. 
The Council Finance and Rules committees will hear it with a final vote possible in early September.
The football performance center is part of $441 million in development plans Khan has for Downtown's Sports and Entertainment District and riverfront.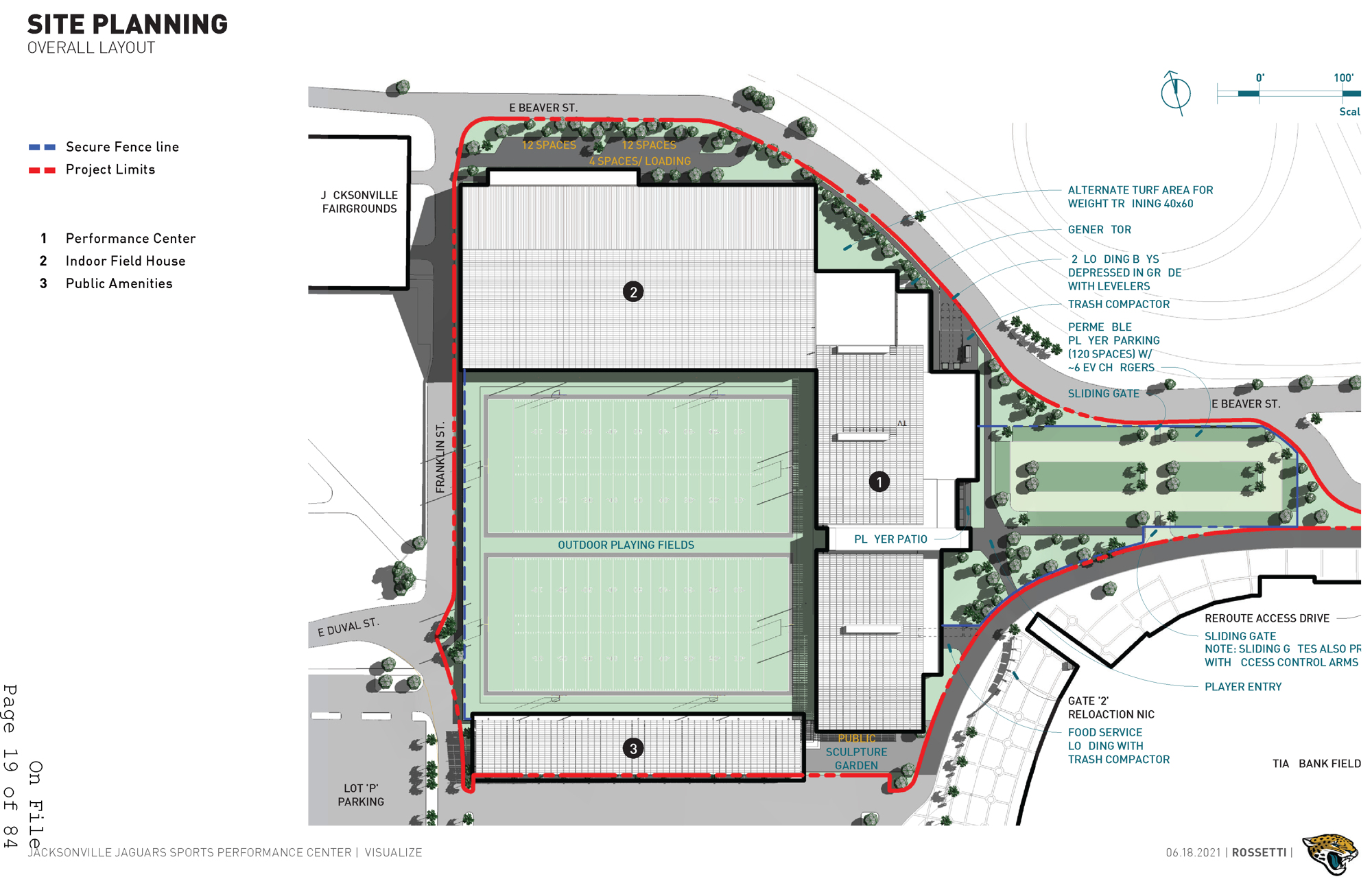 The Downtown Investment Authority board approved a $114 million incentives agreement July 7 with Khan's development company, Iguana Investments Florida LLC, for an estimated $321 million project that soon could come before Council for final approval.
The project includes a Four Seasons Hotel and Residences, a six-story office tower and upgraded city marina facilities at the former Kids Kampus park along the riverfront.
Khan also is working with Baptist Health for a second phase that would bring an orthopedic sports medical facility west of his proposed hotel. 
The projects could be a precursor to a full renovation of TIAA Bank Field. 
Lamping said in June that the city and Jaguars worked with engineering firm Haskell for a preliminary needs assessment that found the stadium structure to be sound and not in need of a full replacement.