City officials are moving on a second try to develop for-sale town houses in Downtown's LaVilla neighborhood. 
The Downtown Development Review Board is scheduled to review plans June 10 from JWB Real Estate Capital LLC and Corner Lot Development Group's joint proposal for 91 three-story town houses on 3.45 acres next to Lift Ev'ry Voice and Sing Park. 
JWB and Corner Lot formed Johnson Commons LLC for the town house proposal. It finished second to Vestcor Companies Inc. in a 2019 Downtown Investment Authority request for proposals for the city-owned site, bounded by Adams, Lee, Houston and Forsyth streets.
City Council approved a development agreement in January 2020 with Vestcor subsidiary VC LaVilla Townhomes for an 88-unit project. The DIA agreed to take a second look at Johnson Commons in March after Vestcor abandoned its plans and returned the land to the city.
DIA CEO Lori Boyer said June 4 that no other bids or proposals came in for the property after a 30-day notice of disposition issued by the board March 17, allowing city officials to consider the JWB and Corner Lot project.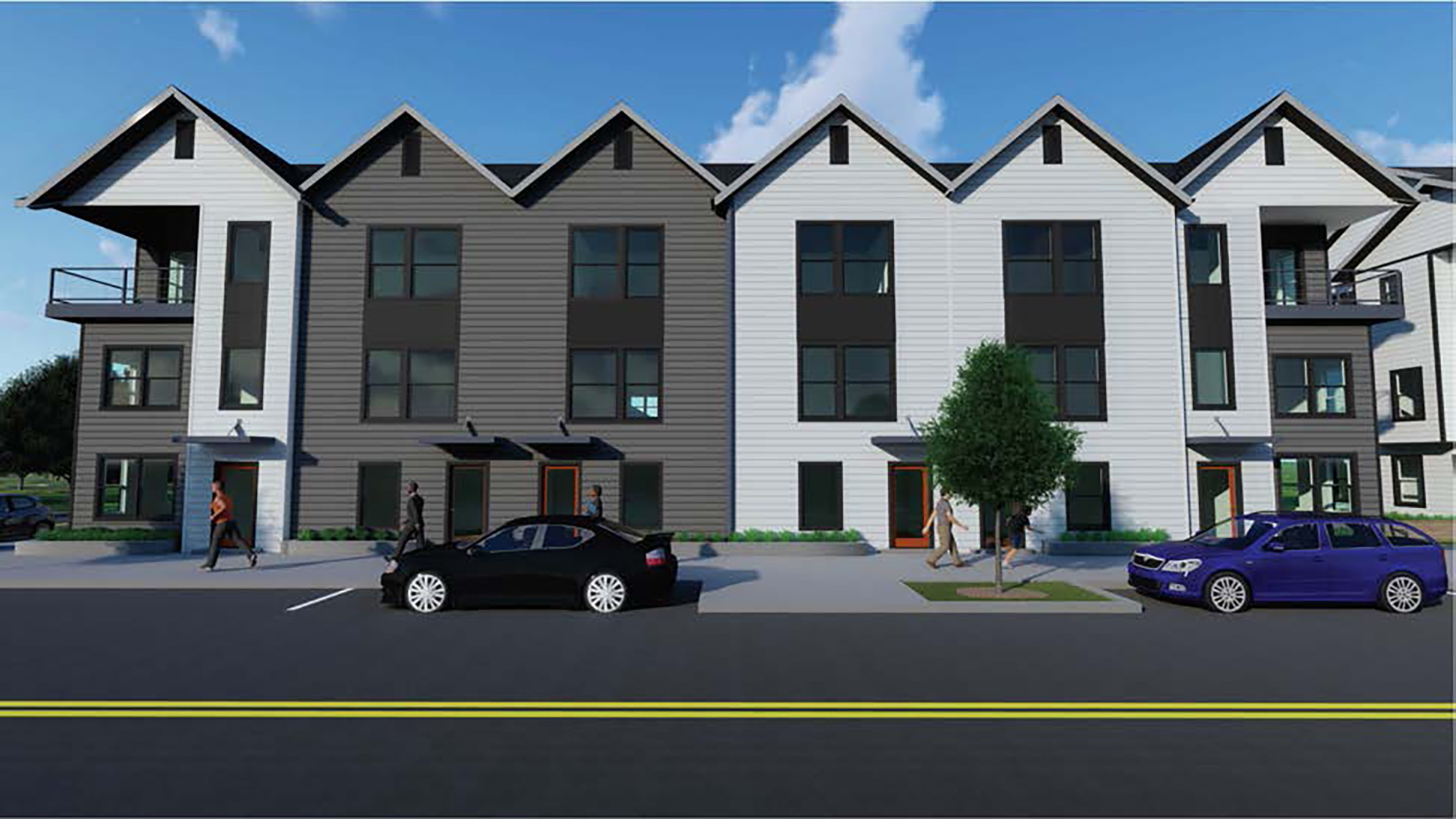 The DIA could not draft an agreement with Johnson Commons until it gave other interested parties 30 days to submit a proposal.
Boyer said documents and legislation, when written, will be sent to the Mayor's Budget Review Committee and City Council for approval.
A report in the meeting agenda packet released June 3 says DDRB staff is recommending the board grant conceptual approval for the designs for Johnson Commons.
The town house proposal includes attached one-car garages, some with balconies and access to the park, which soon will be rebuilt and redesigned by Oakland, California-based landscape architect Walter Hood of Hood Design Studio.
Johnson Commons will have to return for DDRB approval for the second phase. The developer is considering 10,000 square feet of stand-alone retail or a multifamily residential project with at least 10,000 square feet of ground-floor retail.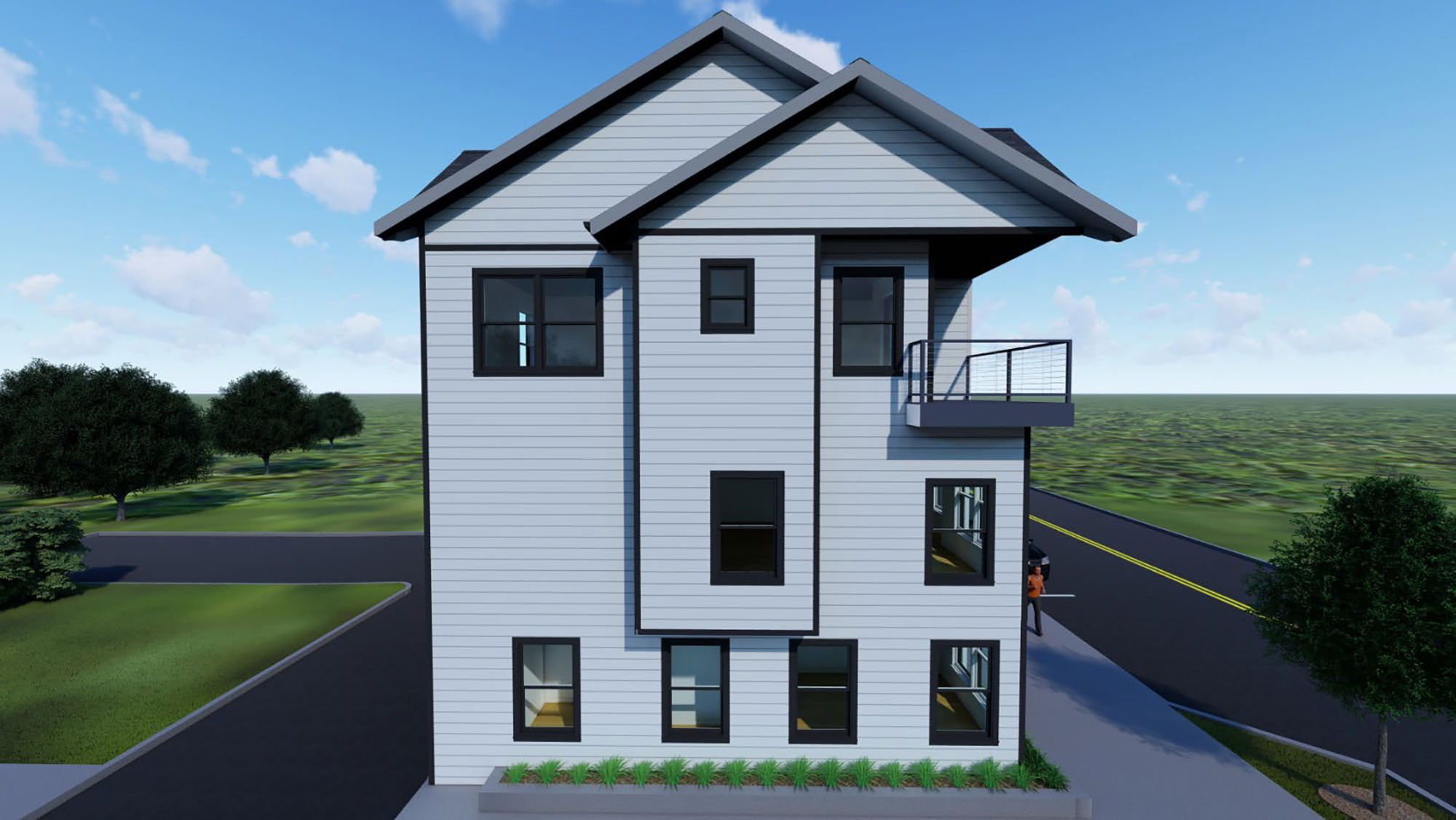 "As seen on the submitted architectural plans the side elevations, in particular, show a great deal of detail. This is an improvement from the previously approved project which lacked fenestration and detailing along the side elevations which created large blank walls," the report states.
"The double gabled roof along the sides also creates additional architectural interest and is a nod to the historic shotgun homes of LaVilla."
Landscape architectural firm Marquis Latimer + Halback and environmental and engineering firm GAI Consultants worked on the site plan, according to documents submitted to DDRB staff.
They also show Johnson Commons is represented by the Driver, McAfee, Hawthorne & Diebenow law firm.
If the project is approved, Johnson Commons would make a $150,000 donation to Lift Ev'ry Voice and Sing Park and install LaVilla heritage signs. 
DIA documents say Johnson Commons would take ownership of the site at no cost if the deal is approved. The report says the property was appraised in 2019 at $3.58 million.
DIA staff calculated a $1.06 return to the city for every $1 invested in the project.
If the developer sells the town houses for more than $250,250 each, Johnson Commons will be required to give the city 50% of the net sale proceeds above the base sale price.
JWB Real Estate Capital President Alex Sifakis said March 5 the development team plans an $18 million investment in the town houses.
Johnson Commons removed eight town houses from its original design to make room for a community swimming pool amenity and for more second-phase retail, he said.