Travelers, visitors and employees at Jacksonville International Airport will see retail and restaurant changes, including BurgerFi replacing the Brooks Brothers clothing store.
Jeff Taylor, properties manager for the Jacksonville Aviation Authority, said that after the security checkpoint:
BurgerFi is being designed to replace the 2,662-square-foot Brooks Brothers store. Construction will start in early 2022 and open by late summer. Brooks Brothers closed and does not plan to reopen.
Southern Grounds & Co. in Concourse A will open by the end of the year. "This local favorite eatery will bring a fresh gourmet coffee shop experience to Jacksonville travelers," Taylor said by email.
Before the checkpoint:
Sam Snead's Oak Grill & Tavern could reopen in the first quarter of 2022 "to bring additional food & beverage offerings to our travelers, guests and greeters who are waiting before security checkpoint," Taylor said.
Burger King could reopen later next year as passenger traffic increases.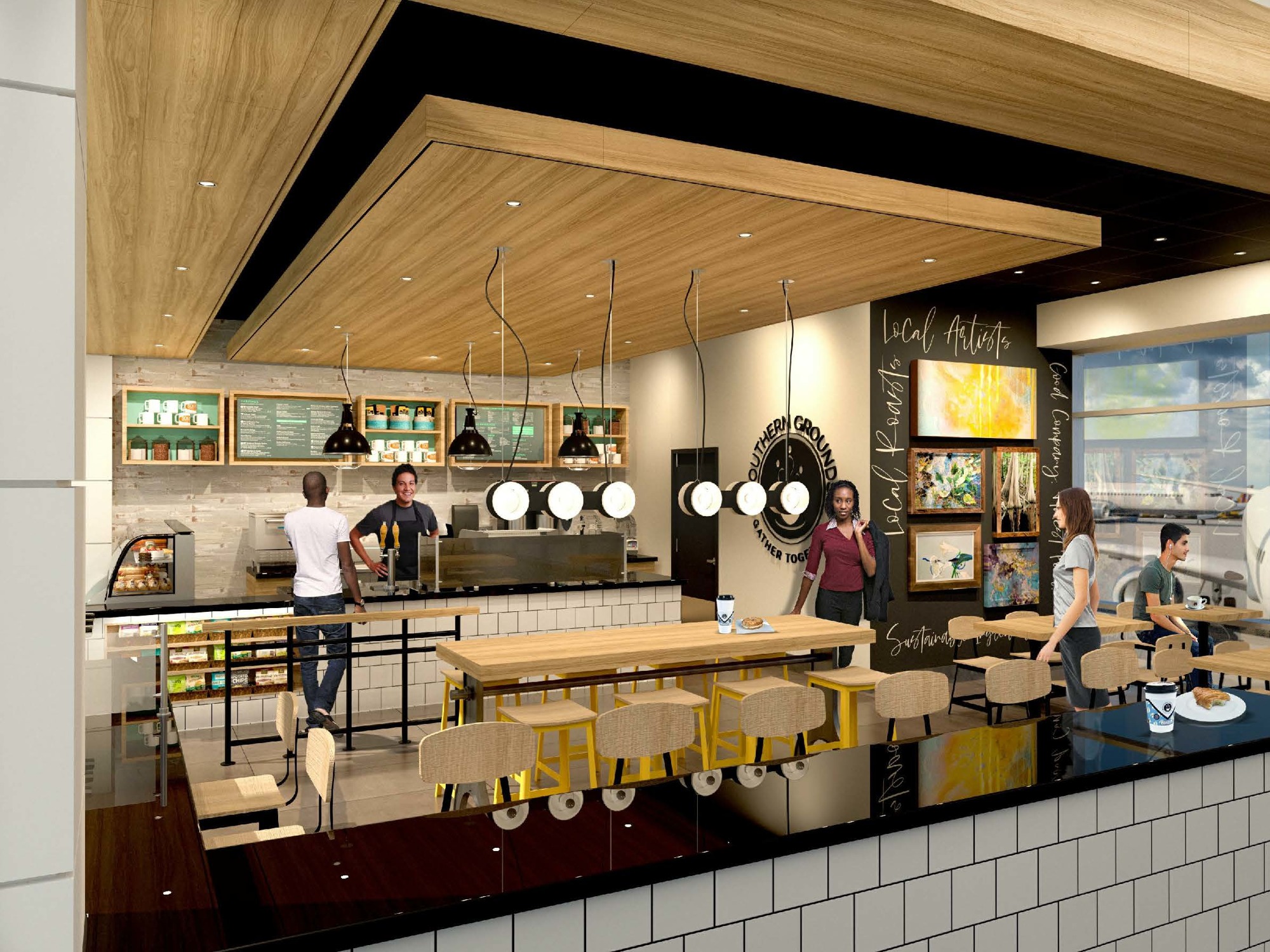 "Now that all of our in-terminal restaurants have reopened post-security checkpoint, we plan to continue extending hours to those restaurants and expand menu selections as our travel activity continues to increase," Taylor said.
Taylor said all of the post-security restaurants have reopened.
The three in-terminal Starbucks shops have reopened in the pre-security courtyard, in the post-security food court and in Concourse C.
Longer-term, JAA issued a request for proposals to award one lease for an operator to develop, manage and operate three more food and beverage concessions. 
The responses are due 2 p.m.. Dec. 7. JAA expects to award the contract in the first quarter.
"Our goal with redeveloping our in-terminal restaurant spaces is to exceed the traveling public's expectations and needs for food & beverage by providing a more diverse concessions mix, a higher quality of dining offerings, and an experience that's truly unique in the gateway to our community," Taylor said.
The first location currently is "The Local," a grab-and-go concept operated and leased by HMSHost in Concourse C next to Gate C3.
It will be constructed into a quick-service concession concept offering fresh food in either an assembly line format or made-to-order, as well as offer some grab-and-go products for passengers. 
The location is 868 square feet and needs to be designed to make space for a customer line and for seating.
The second location is now "Ciao," a grab-and-go market also by HMSHost in Concourse A.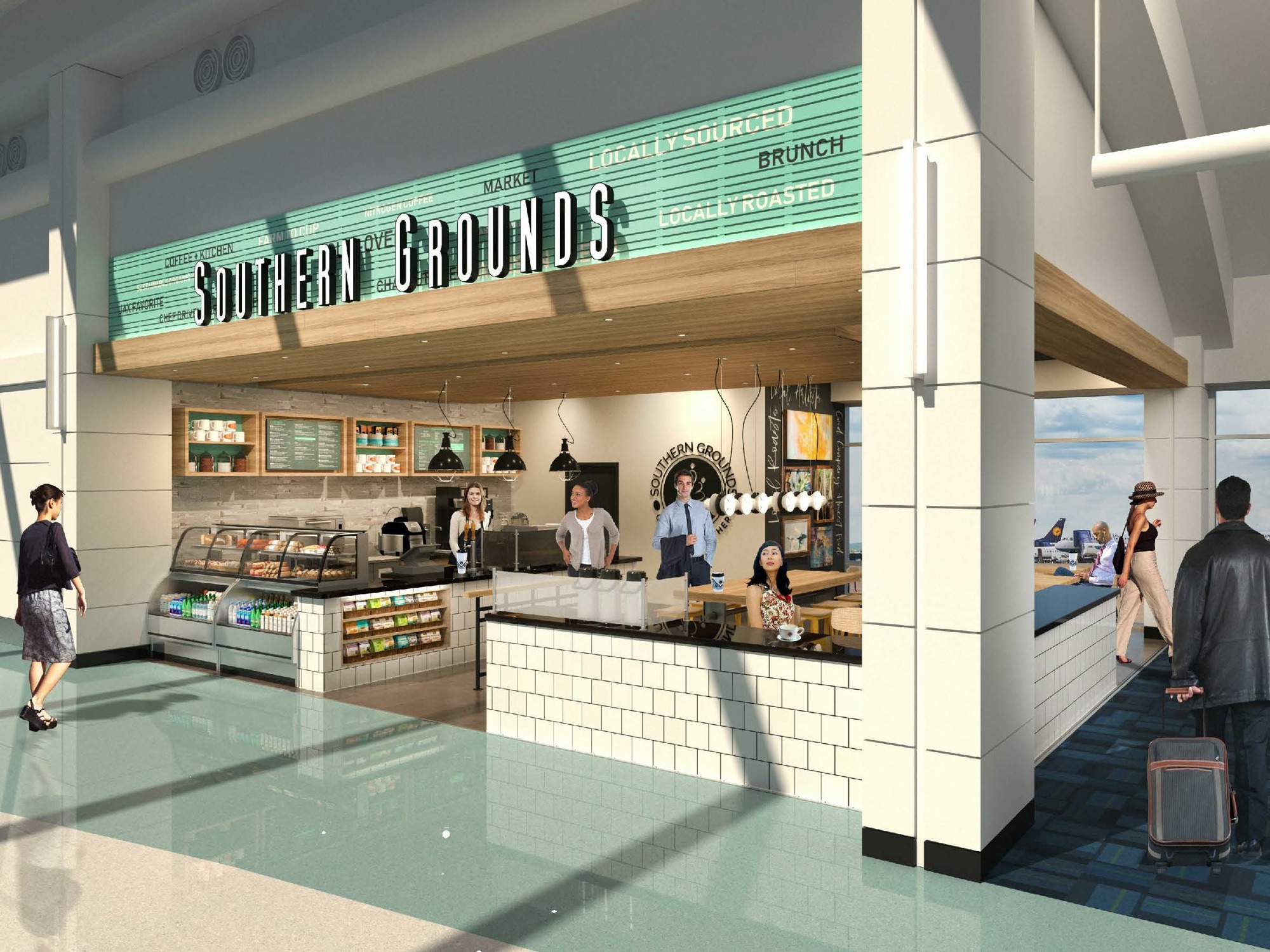 It also will be constructed into a quick-serve concession concept offering fresh food in either an assembly line format or made-to-order, as well as some grab-and-go products for passengers.
It will be 849 square feet and needs to accommodate lines and seating.
The third location is a coffee-cafe before the security checkpoint that now comprises multiple spaces, including Starbucks, Made in JAX and parts of the airport gallery. 
The space, totaling about 2,400 square feet, is intended for a coffee concept featuring a cafe-style sit-down area for diners. 
It should feature an all-day menu as well as some craft beverages such as beer, wine and/or liquors.
JAA also said it is preparing to expand the pre-security checkpoint near the existing food and beverage concessions including Burger King, The Great American Bagel and Sam Snead's.
The third location in the RFP is intended to replace some of those offerings. The checkpoint expansion is anticipated in two to three years.
Any qualified business, including HMSHost, can apply if it meets the mandatory requirements in the RFP, Taylor said.
Taylor said the strategy in redeveloping the grab-and-go locations at each end of the concourses "is to fulfill the increasing demand for additional quick-service restaurant offerings in the terminal."
He said that many of the grab-and-go selections already can be found throughout the terminal in stores and restaurants.
"We intend to redevelop these two concessions with enhanced concepts in order for these restaurant locations to offer a better and wider variety of food & beverage menu items that are fresh and made-to-order," he said.
Taylor said that by introducing Southern Grounds at the end of this year, BurgerFi next summer and three additional new restaurants soon after, "we hope our travelers will get to enjoy new flavors and a fresh dining experience each time they fly through Jacksonville."