The Jacksonville City Council approved a $3.4 million, 10-year tax refund for an international construction products manufacturer's $69.3 million plan to clean up an Environmental Protection Agency Superfund site in Talleyrand and build a cross-dock facility. 
Council voted 16-0 on Sept. 14 to approve the tax incentive, a 50% Recapture Enhanced Value Grant, for Valley Forge, Pennsylvania-based CertainTeed Corp.
Documents filed with Resolution 2021-0582 show CertainTeed is considering the vacant Kerr McGee Chemical Corp EPA Superfund site.
According to the city Office of Economic Development, the property is a 32.46-acre Level 2 Distressed Area at 1611 Talleyrand Ave.
The cross-dock terminal will handle raw material imports, according to city documents.
Kirk Wendland, city economic development executive director, told the Mayor's Budget Review Committee on July 26 that the site cleanup, managed by the EPA, is as important as the private development.
"We do recognize there are a lot of associated challenges, and (CertainTeed) came to us to see if there is anything we can do to encourage them to continue the redevelopment of this site," Wendland said.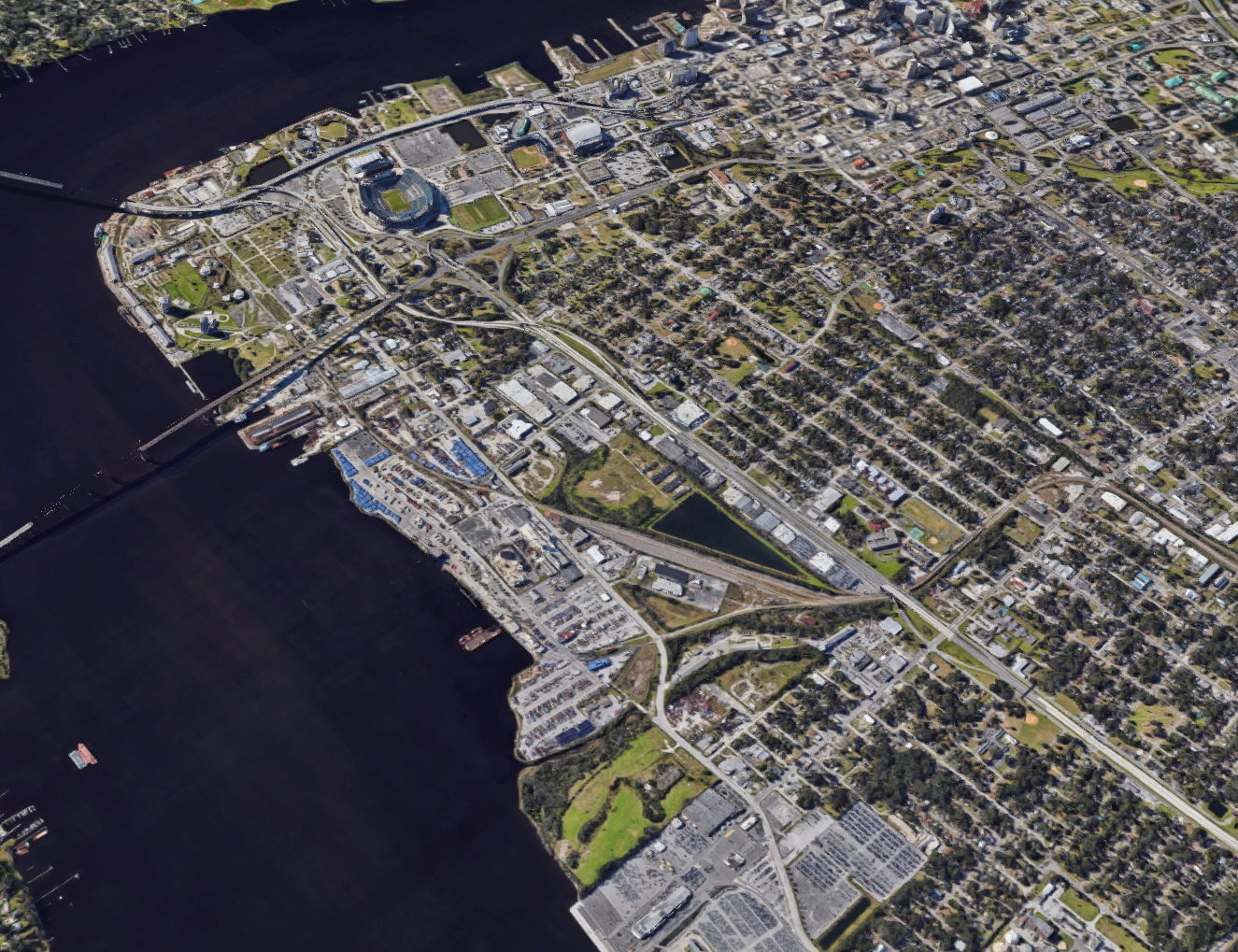 According to Wendland, the property has been vacant since 1978. Companies have not shown interest in it, he said.
Duval County Clerk of Courts records show Greenfield Environmental Multistate Trust LLC purchased the property in February 2011 from Tronox Worldwide LLC for a $10 simple fee. 
Colliers International represents Greenfield Environmental Multistate Trust LLC.
Guy Preston, executive director of Colliers International's Logistics & Transportation Solutions Group, said the property sale to CertainTeed has been under contract for about 2½ years.
The city's project summary says CertainTeed's $69.3 million investment includes a cross-dock terminal; bulkhead and marine structures to accommodate Panamax-size vessels; overland conveyors; concrete pads for the temporary storage of bulk materials; a dock office; a scale house/office; and a truck staging area and scale.
Documents state that the company told city officials it expects the facility to be operational by the fourth quarter of 2023 and is considering expanding the site to add a manufacturing facility.
To qualify for the full REV grant, which is a property tax refund, the company will have to invest no less than $55 million and create a minimum of 20 jobs by the end of 2024, the documents state.
The company told city officials it will create 32 jobs in Jacksonville at an average annual wage of $45,000 plus benefits. The full-time positions comprise 12 dockworkers and 20 truck drivers.
According to the project summary, CertainTeed is evaluating other southern U.S. port cities for the project but Jacksonville is the only one in Florida being considered. 
Economic development officials estimate a $2.05 return to the city for every public $1 invested in the project, the summary states. 
CertainTeed is a subsidiary of Paris-based multinational Saint-Gobain.
CertainTeed says on its website it manufactures exterior and interior building products, including roofing, siding, fence, decking, railing, trim, insulation, gypsum and ceilings.
Council members Rory Diamond and Garrett Dennis were absent for the vote.