New canopy coverage is approved at Jacksonville International Airport's drop-off and pickup lanes.
The city approved a permit Aug. 9 for Balfour Beatty Construction LLC to replace the fabric canopy and rehabilitate the support structure on the upper and lower terminal roadways at a cost of almost $3.97 million.
Construction will be phased over eight months, according to the Jacksonville Aviation Authority. 
The existing canopy is 32 years old.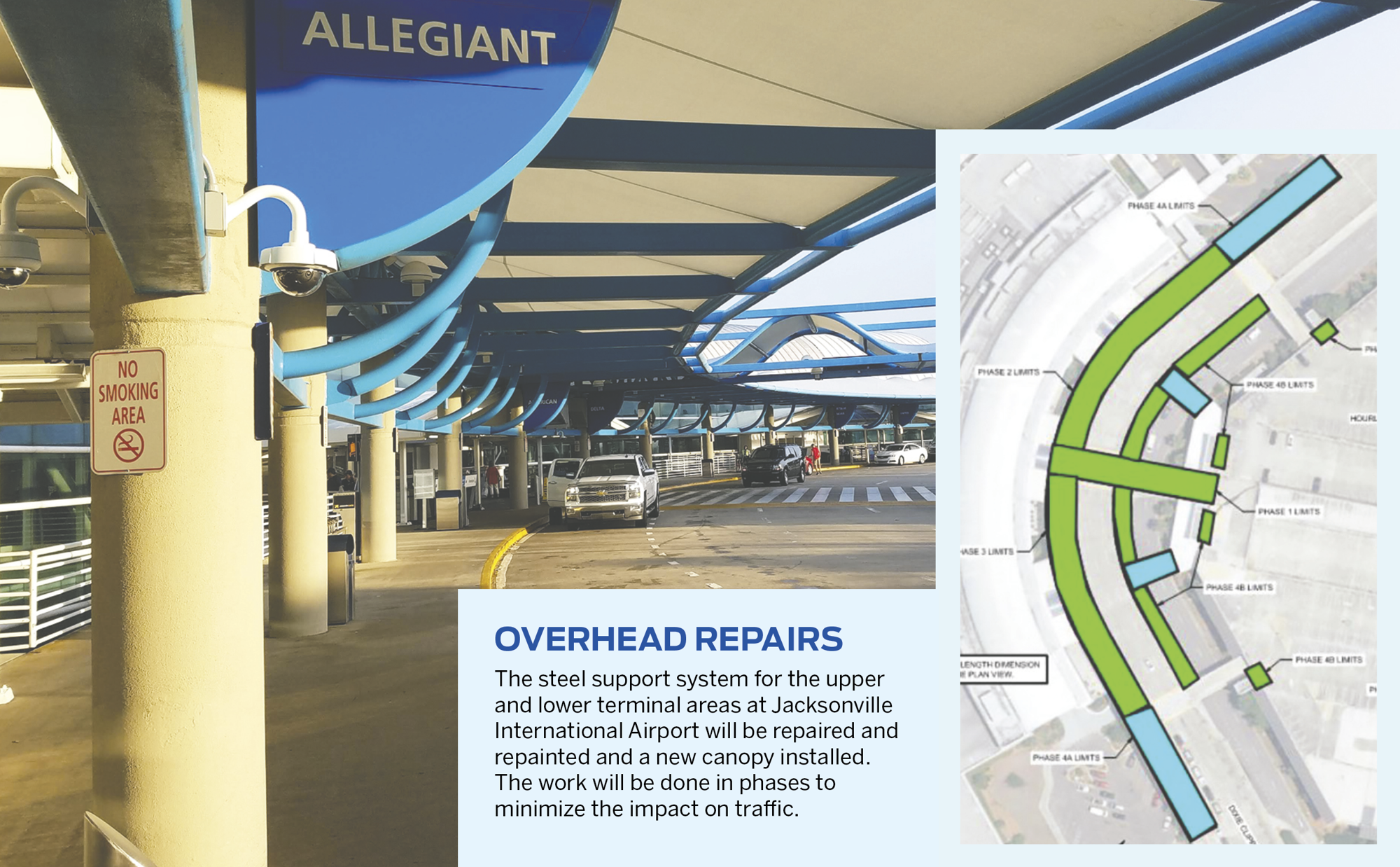 "The canopy needs to be replaced as it is aging and deteriorating," said authority Marketing & Public Relations Manager Greg Willis in a previous statement.
He said the blue metal canopy frame needs structural repair and painting.
There will be no new design. "It will look the same as it does now when the project is complete," he said.
Jacobs Engineering Group is the civil engineer.
JAA's Awards Committee decided to use the available budget now for the base contract and authorize the remaining work, a little more than $1 million, in fiscal 2023, which starts Oct. 1.
Balfour Beatty Construction LLC and JAA signed the agreement for the $3.97 million contract April 18.
Phases on the upper level must be completed individually before moving on to the next.
The lower-level work can happen concurrently with other phases.