The city issued a permit Aug. 17 for construction of the outdoor bleachers and retail shops at the Miller Electric Center under construction near TIAA Bank Field.
The Haskell Co. is the contractor for the $5.1 million project at 1270 E. Beaver St. for the outdoor bleachers with retail shops below. There will be 23,563 square feet of enclosed space.
It is one of the last permits in current review for the sports performance center project.
The Jacksonville Jaguars announced June 13 that the training and practice facility will be named the Miller Electric Center when it opens in 2023.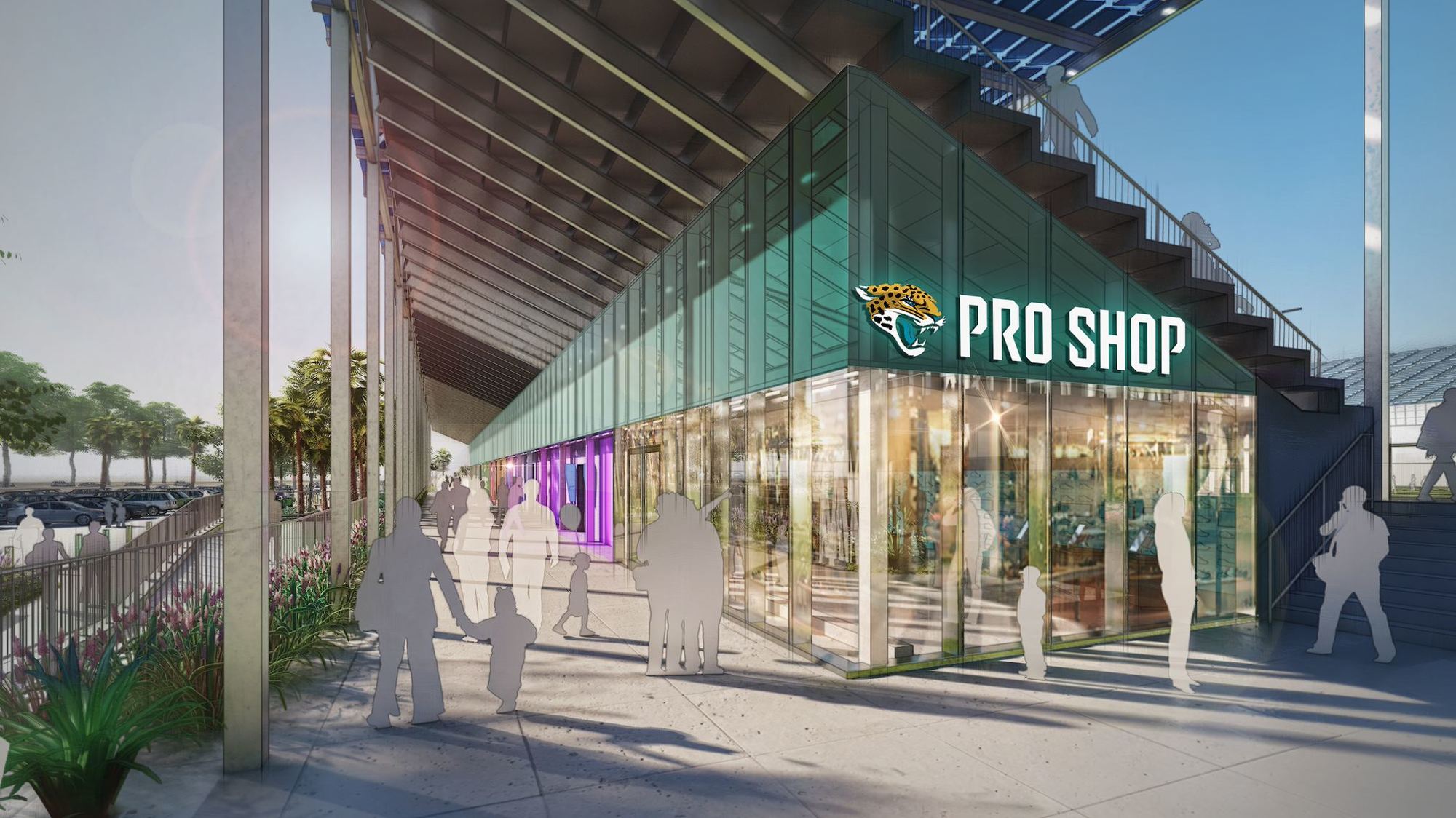 The Jaguars and the Jacksonville-based electrical and technology contractor did not announce the financial commitment Miller is making with the 10-year naming rights agreement.
The construction work began early this year with site clearing, demolition and foundation work followed by vertical construction of the indoor practice field.
The Jaguars and City Council agreed in August 2021 to split the cost of the $120 million, 127,087-square-foot practice, training and team office facility.
The NFL team plans to move team offices; an equipment room; weight training; and medical facilities from the stadium to the performance center.
The facility will have an indoor practice field; two outdoor natural-grass fields with about 2,300 bleacher seats; a team store; and concession facilities.
Jaguars President Mark Lamping called the performance center the first step toward a "stadium of the future" when team owner Shad Khan proposed the facility in June 2021. 
Lamping suggested moving the training, practice team office needs out of the stadium would eliminate logistical challenges on a future renovation of TIAA Bank Field.