Jacksonville-based developer Chance Partners LLC scheduled groundbreaking Sept. 13 for The Jack on Beach, a 295-unit apartment project at the site of the demolished Southgate Plaza shopping center.
The FaverGray Co. is the contractor for the community, planned on 9.96 acres at 3428 Beach Blvd. in the St. Nicholas area near San Marco.
FaverGray is based in Jacksonville Beach.
The city is reviewing permit applications for project construction.
It issued a permit April 5 for Lockwood Quality Demolition Inc. to take down the 65-year-old Southgate Plaza at a cost of $500,000. It was 149,042 square feet.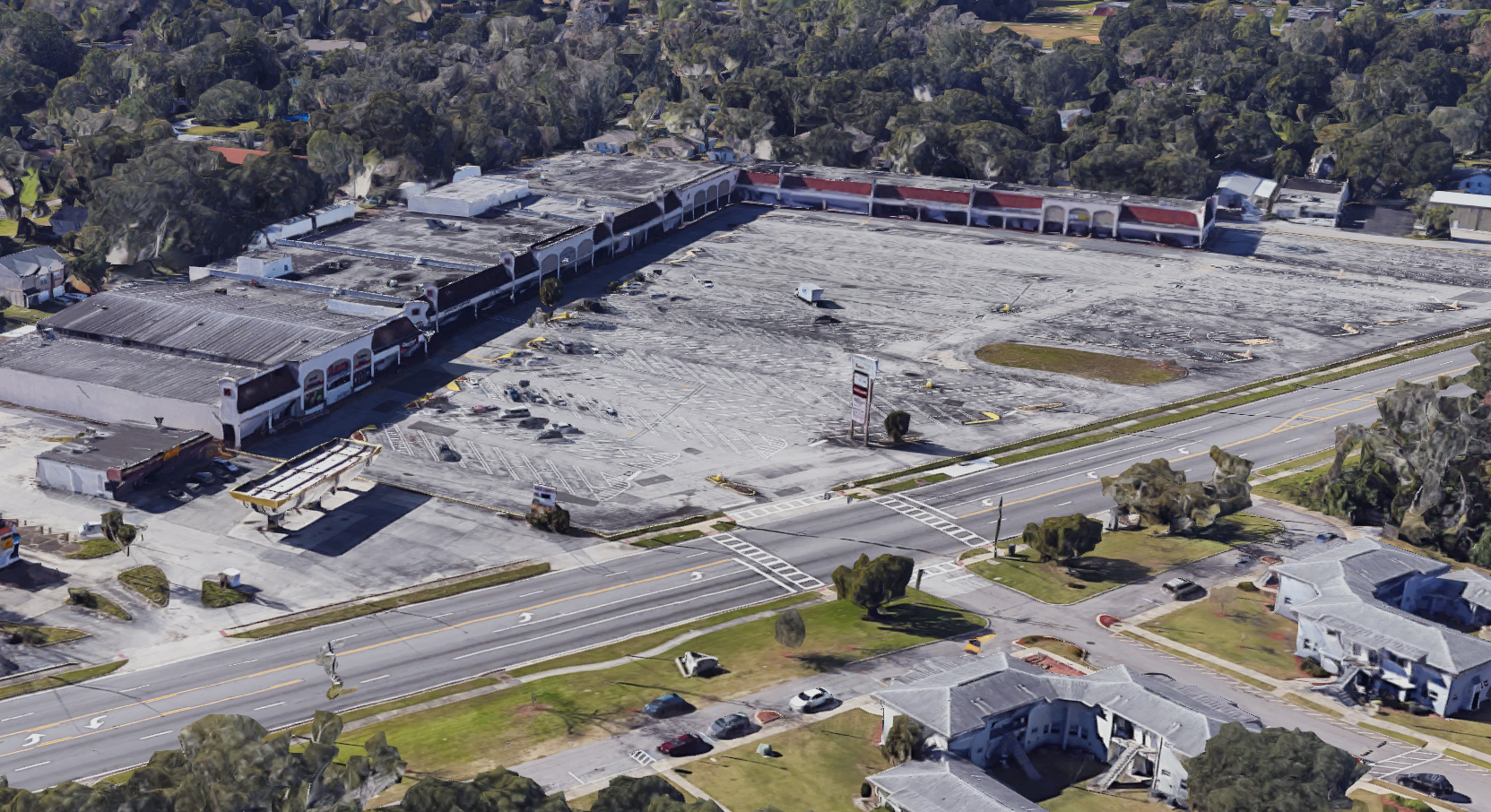 Plans show The Jack on Beach with 183 one-, 101 two- and 11 three-bedroom apartments. Permit applications indicate there also is a parking deck structure.
A site plan shows three four-story buildings with a pool and courtyard in the center of one. It also has a two-unit building.
A spokesperson for Chance Partners said in October it would be an 18-month project.
The city issued a mobility fee calculation certificate Dec. 16 for what were called the Southgate Plaza apartments. The city calculated no fee was needed for the property.
Kimley-Horn and Associates Inc. is the civil engineer. Dynamik Design is the architect.
Jacksonville-based Demetree Brothers Inc. sold the property March 2 through Southgate Shopping Center LLC to developer Chance Partners LLC for $4.9 million.
Chance Partners developed several nearby multifamily communities including The Exchange, Barlow, San Marco Promenade and Eastborough along Philips Highway, all near the San Marco area.