When attorney Mike Freed crossed the finish line at Freed to Run 6.0 on Nov. 19, he achieved his goal to raise enough money to establish an endowment for the North Florida Medical Legal Partnership at Jacksonville Area Legal Aid.
In the six years since the event began, Freed has run three dozen 26.2-mile marathons, starting each annual six-day series at the state Supreme Court in Tallahassee with stops each day at county courthouses along the route to the finish line at the Duval County Courthouse.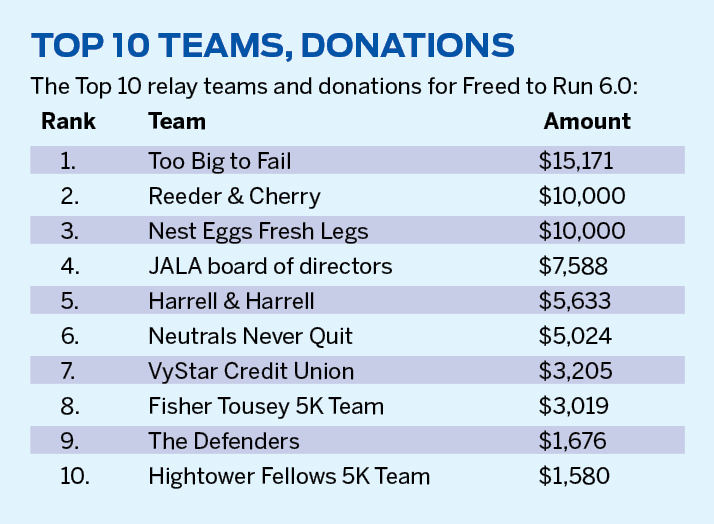 "I am in awe of the impact that my crazy little idea has had. I am honored to have been the catalyst and humbled and thrilled by the thousands of others who jumped in to sponsor, donate, run and otherwise encourage me and the other participants," Freed said Nov. 28.
The endowment, now fully funded with more than $180,000 pledged this year, provides a JALA attorney who is assigned to Wolfson Children's Hospital.
Cases are referred by the providers at Wolfson Children's Hospital, Nemours Children's Specialty Care-Jacksonville, UF Health Specialty Pediatric Clinics and Community PedsCare, a pediatric program of Community Hospice & Palliative Care.
The endowment also covers paralegal and other support needed to operate the partnership.
The NFMLP has provided civil legal aid for more than 1,600 pediatric patients and their families in the past five years and will continue in perpetuity with funding from the endowment. 
Freed, a shareholder in the Gunster law firm's Jacksonville office, originally set his personal goal in 2017 to raise $1 million.
His effort was joined the next year by Baptist Health Foundation, which pledged to match donations at 125%, yielding the $2.25 million endowment secured in 2022.
Freed is looking for his next opportunity to contribute to helping people who are facing legal issues but are unable to afford to retain an attorney.
"We are in active discussion with Jacksonville Area Legal Aid and other community stakeholders to arrive at another area of JALA's work that we can strive to endow through continued Freed To Run events, ideally with some degree of a matching fund corporate sponsor, as we have had with Baptist Health. I also am in discussion with stakeholders in other parts of the state and even in other states to help them create another phase of Freed to Run events to benefit legal aid beyond North Florida and to do more to fill the justice gap," Freed said.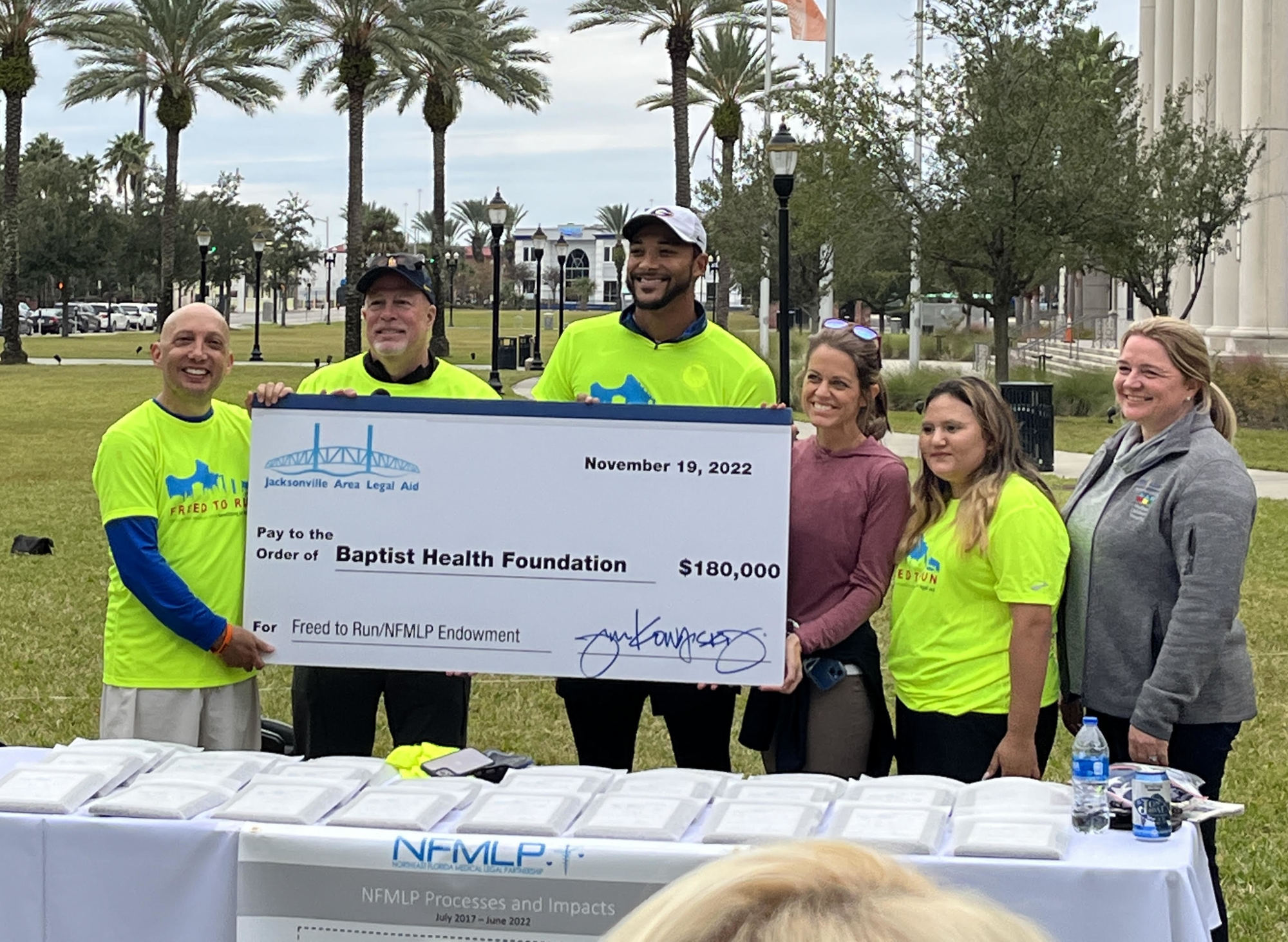 Photo above from left, Gunster shareholder Mike Freed; Jacksonville Area Legal Aid CEO Jim Kowalski; Olympic decathlete Garrett Scantling; Laura Collins, senior director of development at Wolfson Children's Hospital; Megan Denk, executive director of The Players Center for Child Health at Wolfson; and Freed's daughter, Samantha. The $180,000 donation from the Freed to Run 6.0 annual marathon series fulfilled the goal to raise $1 million for legal aid, matched at 125% by Baptist Health for a $2.25 million endowment at JALA.