Atlanta-based developer Carter's estimated $140 million mixed-use proposal is the top-scoring bid in the Downtown Investment Authority's latest effort to redevelop The Ford on Bay.
A memo from DIA CEO Lori Boyer to the board and an attached scoring sheet released Jan. 12 shows Carter's The Hardwick at Ford on Bay outranked five other bids from regional and national development firms to redevelop the former Duval County Courthouse parcel.
The documents are included in the agenda packet for the DIA Retail Enhancement and Property Disposition Committee's Jan. 18 meeting. 
That committee is expected to vote Jan. 19 on whether or not to recommend the top-scoring bid for final approval by the full DIA board.
All four members of the DIA board's appointed scoring panel chose Carter, according to Boyer's memo and scoring sheet.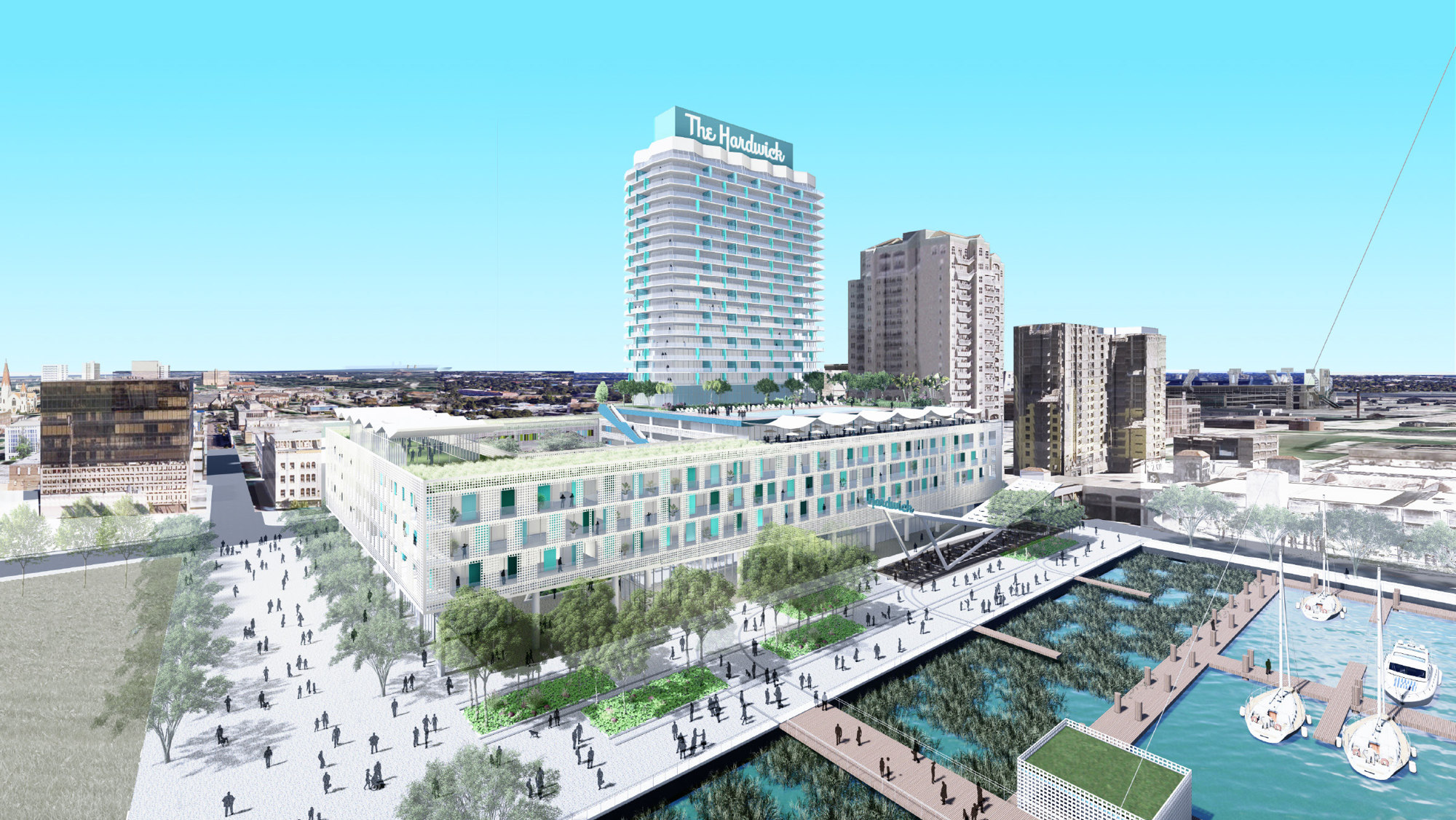 "Scorers did not discuss the proposals with each other, but each independently scored the same respondent (Carter) number 1," Boyer wrote.
The DIA Review Committee which scored the projects comprised Boyer, DIA board members Jim Citrano and Carol Worsham and city Deputy Chief Administrative Officer Stephanie Burch.  
During public presentations Jan. 5, Carter representatives told the scoring and review committee that its designs are inspired by Jacksonville architect Taylor Hardwick.
Projects by Hardwick include the Haydon Burns Library and Friendship Fountain. The library is now the Jessie Ball duPont Center.
The company pitched a 300-foot-tall residential tower and 75-foot-tall residential pedestal with 332 apartment units along the riverfront at 330 E. Bay St.
The design includes 25,000 square feet of retail including two restaurants, one on the riverfront. The development would have a 550-space parking garage with 125 retail spaces.
Designs also show a rooftop pool and amenity deck.
Carter's plan addressed severe weather resiliency and sea-level rise. The building would be protected by eco-buffers, tree canopy; and green roofs, garden courtyard and a waterfront park.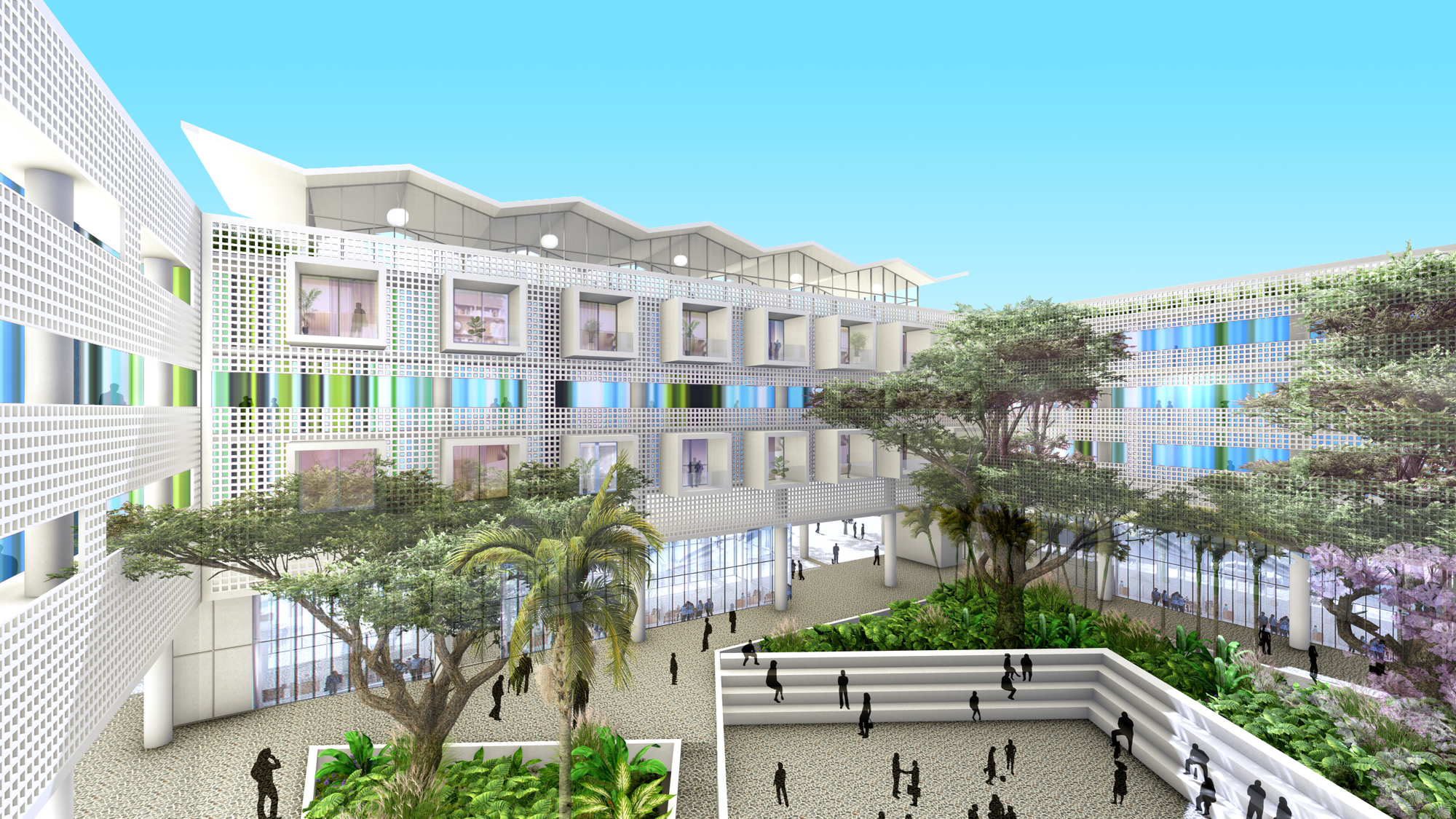 Here is how the rest of the proposals ranked:
• Germantown, Tennessee-based real estate developer Mid-America Apartments L.P. ranked second with a seven-story, 306-unit mixed-use residential concept.
• Miami-based Related Development, a subsidiary of The Related Group, scored third with a $118.6 million, 310-unit mixed-use residential bid.
• Jacksonville-based SouthEast Development Group LLC's partnership with Nashville-based City Development Co. ranked fourth with a $253.45 million, 150-room Reverb by Hard Rock hotel and mixed-use residential project.
• Shaker Heights, Ohio-based Silver Hills Development Inc. and Edwards Cos.'s 315-unit mixed-use residential development scored fifth.
• Kansas City, Missouri-based VanTrust Real Estate scored sixth with a $99.48 million, 290-unit mixed-use residential proposal.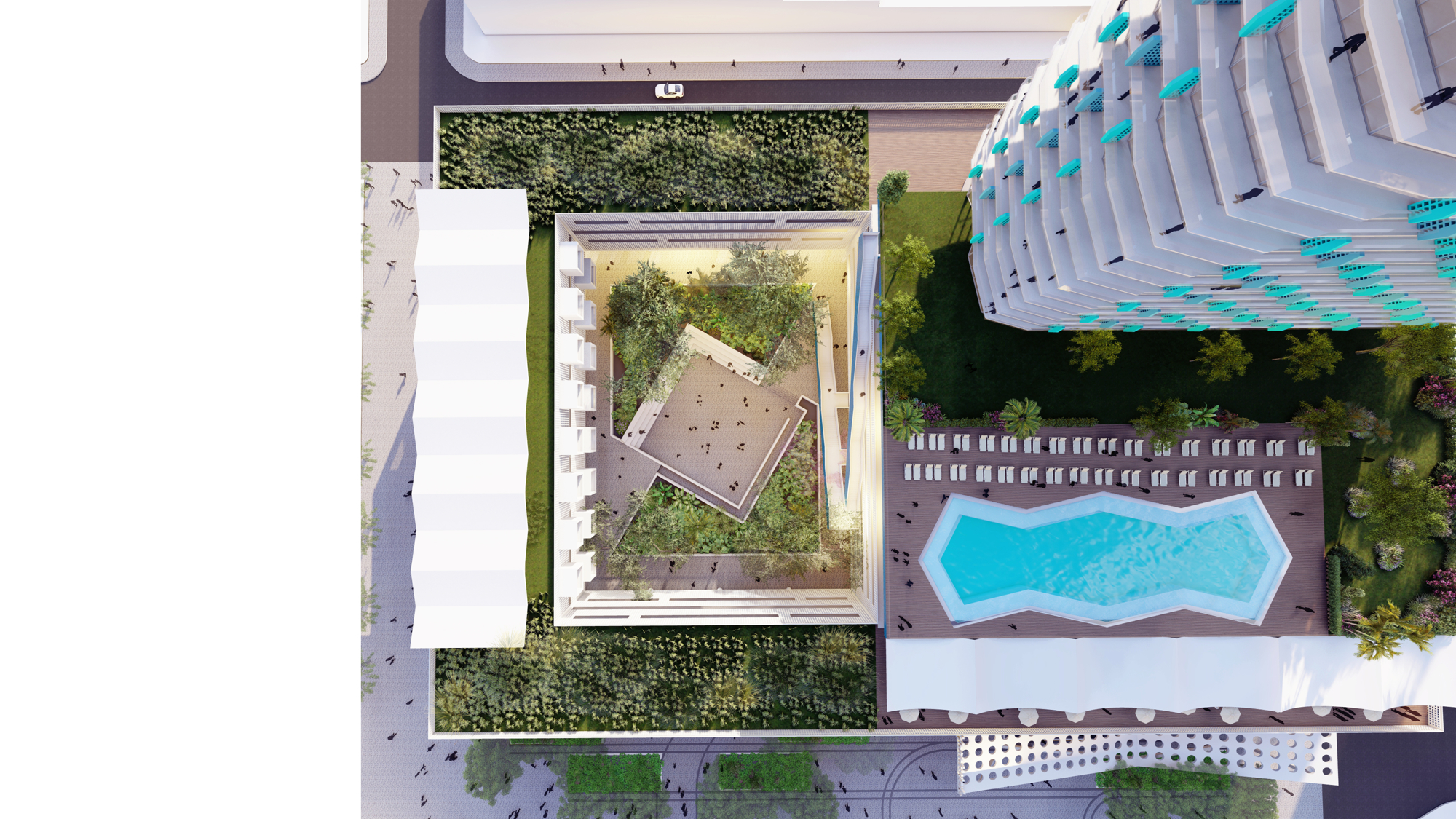 The DIA branded the former courthouse site The Ford on Bay in 2019. It included the adjacent 2.39-acre former City Hall Annex site at 220 E. Bay St. and 3.1 acres of submerged land in the St. Johns River.
The board voted in August to end an 18-month negotiation with New York City-based Spandrel Development Partners LLC for a $136 million mixed-use multifamily retail project when both sides could not agree on capital investment or retail density for the site. 
The latest effort pertains only to 330 E. Bay St.
If the full DIA board votes to select the Carter proposal, its staff will enter negotiations with the company for a land deal with possible incentives. 
In its presentation, Carter said it would likely request a 20-year, 75% Recapture Enhanced Value Grant, a property tax refund, and for the city to offer the riverfront site at no cost.
Carter's presentation says it would build a $2.5 million public open space as part of the development.
That deal would return to the board for a second approval and then be sent to City Council.