The demolished former Coggin Pontiac site at northwest Atlantic and Southside boulevards is becoming a Circle K store and a Camel Premium Express Car Wash.
While the city has been reviewing plans for the Circle K Stores Inc. convenience store and gas station, it now also is looking at civil engineering plans for the proposed roughly 3,500-square-foot express car wash.
Circle K will be built on the southern part of the 5.09-acre site, with Camel Car Wash on the north.
Magnolia Wash Holdings of Morrisville, North Carolina, is the developer of the car wash. MDM Services Inc. of Lakeland is the civil engineer.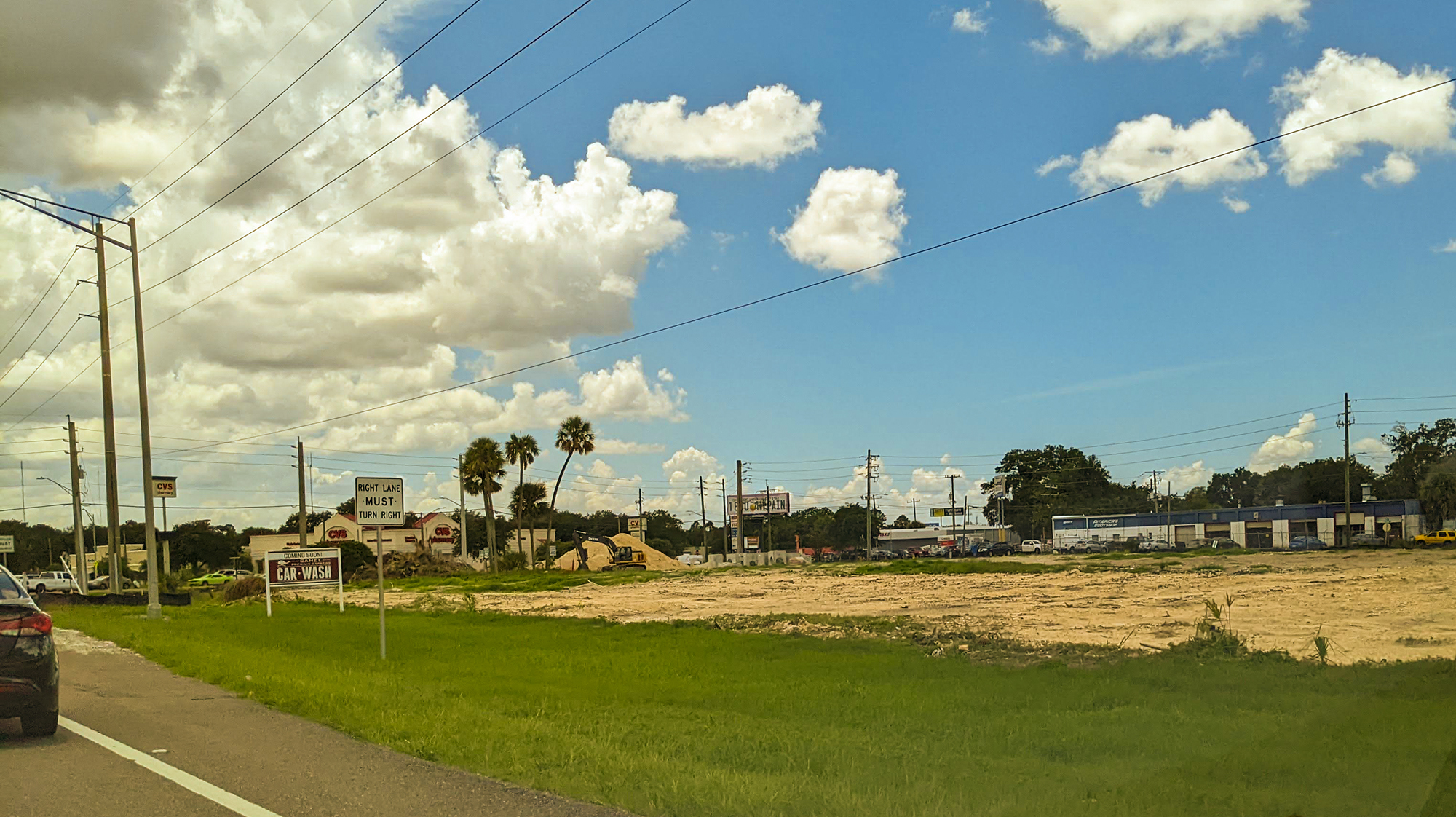 The address is 100 Southside Blvd., previously 9201 Atlantic Blvd. Mill Creek Road is to the west.
The site is in the Regency area of Arlington.
The city issued a permit in April for contractor W.H. Bass Inc. of Duluth, Georgia, to demolish the 53-year-old former car dealership at a cost of $117,000.
City utility JEA bought the parcel for $3.24 million in 2011 for construction and pipeline installation and to stage equipment for area work.
JEA sold the property to Circle K Stores Inc., the Tempe, Arizona-based international convenience store chain, for $3.15 million in May 2021. 
Circle K proposes a $2.1 million, 5,200-square-foot Circle K convenience store with 10 fuel pumps. The city is reviewing permit applications for the convenience store and a trash enclosure. A fuel canopy will be permitted separately.