Culver's franchise owner Don Lichte, who has two area restaurants open in Middleburg and along Gate Parkway near Ikea, is in the early stage of developing a third location at northwest Hodges and Butler boulevards in an area referred to as Glen Kernan Park.
Culver's, based in Wisconsin, specializes in frozen custard and ButterBurgers – named for their butter-toasted buns.
Lichte said March 17 he and his wife, Lori, and daughter, Sophie, intend to start construction this year.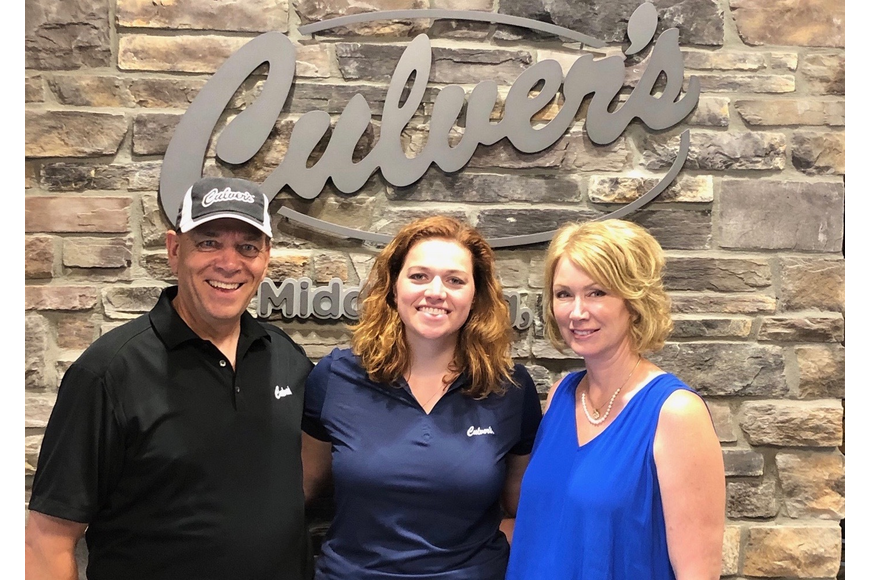 "We really like the demographics and being right off JTB and Hodges," he said, using an abbreviated reference to J. Turner Butler Boulevard.
The Lichtes own the area's first Culver's, which opened in July 2019 in Middleburg. They opened the 7818 Gate Parkway restaurant in September 2021.
Other franchisees have since opened more area Culver's.
The Glen Kernan Park site is along Butler Boulevard in South Jacksonville between Mayo Clinic Jacksonville and St. Johns Town Center.
The city issued a mobility fee calculation certificate March 4 for development of a 4,570-square-foot Culver's. It calculated a fee of $193,428 to mitigate the traffic impact.
Kimley-Horn and Associates Inc. is the civil engineer.
Lichte said he would buy the land.
Site plans show it is 1.21 acres. It is Outparcel 4 at Hodges Boulevard and the main entrance into a proposed 10-acre commercial portion of a 48.5-acre development across from the Windsor Commons shopping center.
The Kernan R. Hodges Revocable Trust sold the property, known as Glen Kernan Park, on Dec. 17, 2021.
The trust sold 38 acres to RISE: A Real Estate Co. for multifamily and other development for $19.47 million.
It sold 3.45 acres to Gate Petroleum Co. for $3.76 million for development of a gas station and car wash.
And it sold 7.05 acres to Glen Kernan Park LLC, led by developer John Joyce, which has been selling sites. Part of the property includes a pond.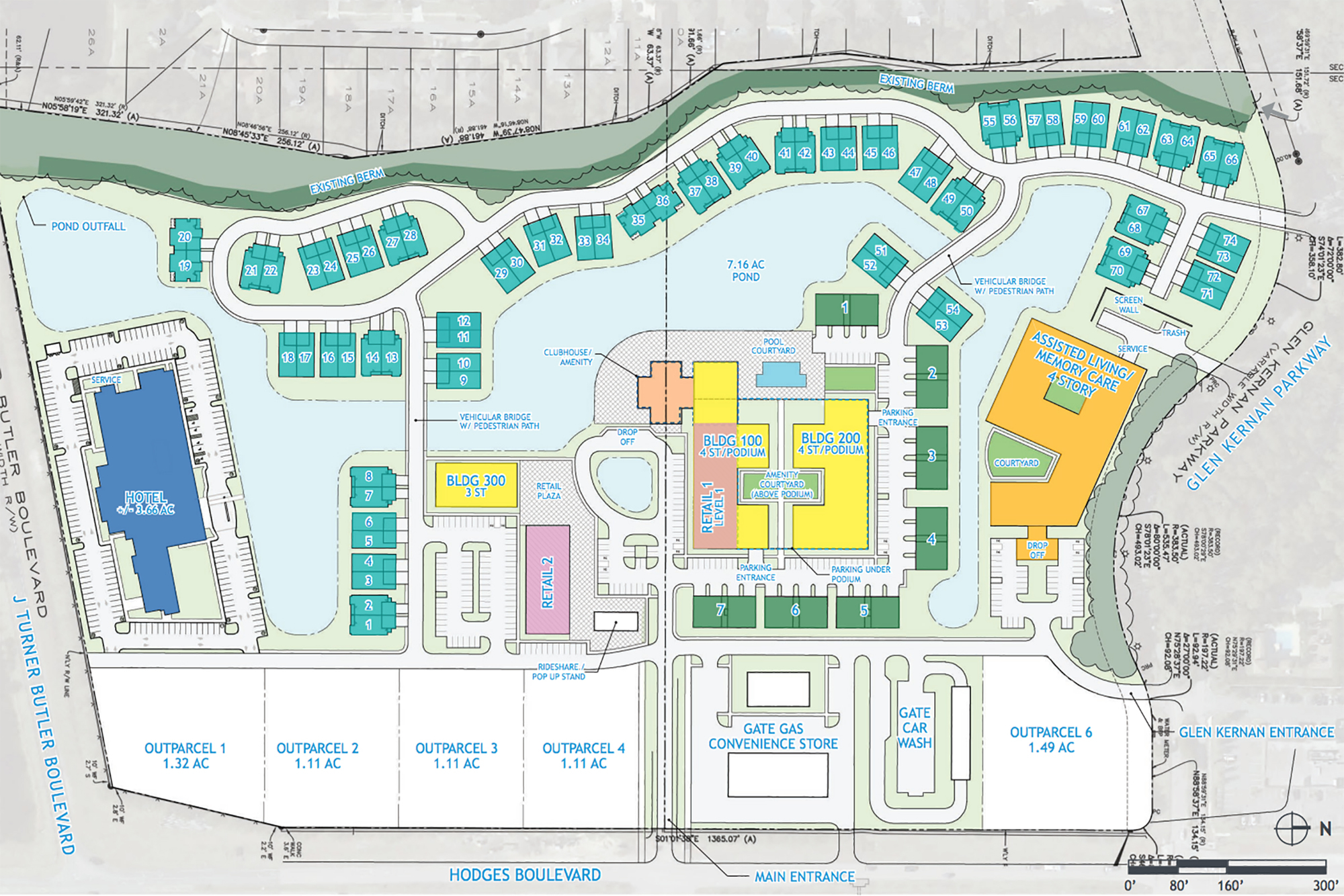 Lichte would buy the Culver's site from Glen Kernan Park LLC.
The commercial frontage of the project comprises Glen Kernan Park outparcels and the Gate convenience store and a Gate car wash.
The entrance to the project is off Hodges Boulevard. Gate is to the right and Culver's is to the left.
The largest share of the Hodges property is owned by RISE: A Real Estate Company.
Jacksonville-based RISE plans a span of multifamily development for those age 55 and older.
City utility JEA received five project requests Jan. 13 for service availability for 72 multifamily cottages; 236 multifamily stacked quadplexes with 25,000 square feet of commercial space; a 174-room hotel; and the 6,500-square-foot Gate convenience store and 4,956-square-foot car wash.
Other facilities also are planned.
A RISE executive said in October the operator for the hotel was selected, but did not say who it would be.
He said the hotel will complement the area and also provide another stay option for families at the Mayo Clinic as well as additional services for our residents and guests.