The project: Interior office renovation on the ninth floor of Riverplace Tower, which provides employees of BDO Jacksonville a flexible work environment in which they decide how and where they work.
Size: 14,660 square feet
Completed: May 6, 2022
Cost: $1.9 million
Architect: Gensler, Jacksonville
Additional vendors: Millwork, Benchmark Commercial Services, LLC, Jacksonville; Storefront, Brad's Glass Inc., Jacksonville; Mechanical, Campbell Plumbing & Mechanical Contractors, Jacksonville
Contractor: Auld & White Constructors, Jacksonville
Design a combination of traditional, nontraditional spaces
The design for the BDO Jacksonville global tax, assurance and financial advisory services firm's new office space required construction of traditional spaces like private offices and conference rooms, as well as nontraditional spaces for collaboration and for the post-pandemic trend for remote work.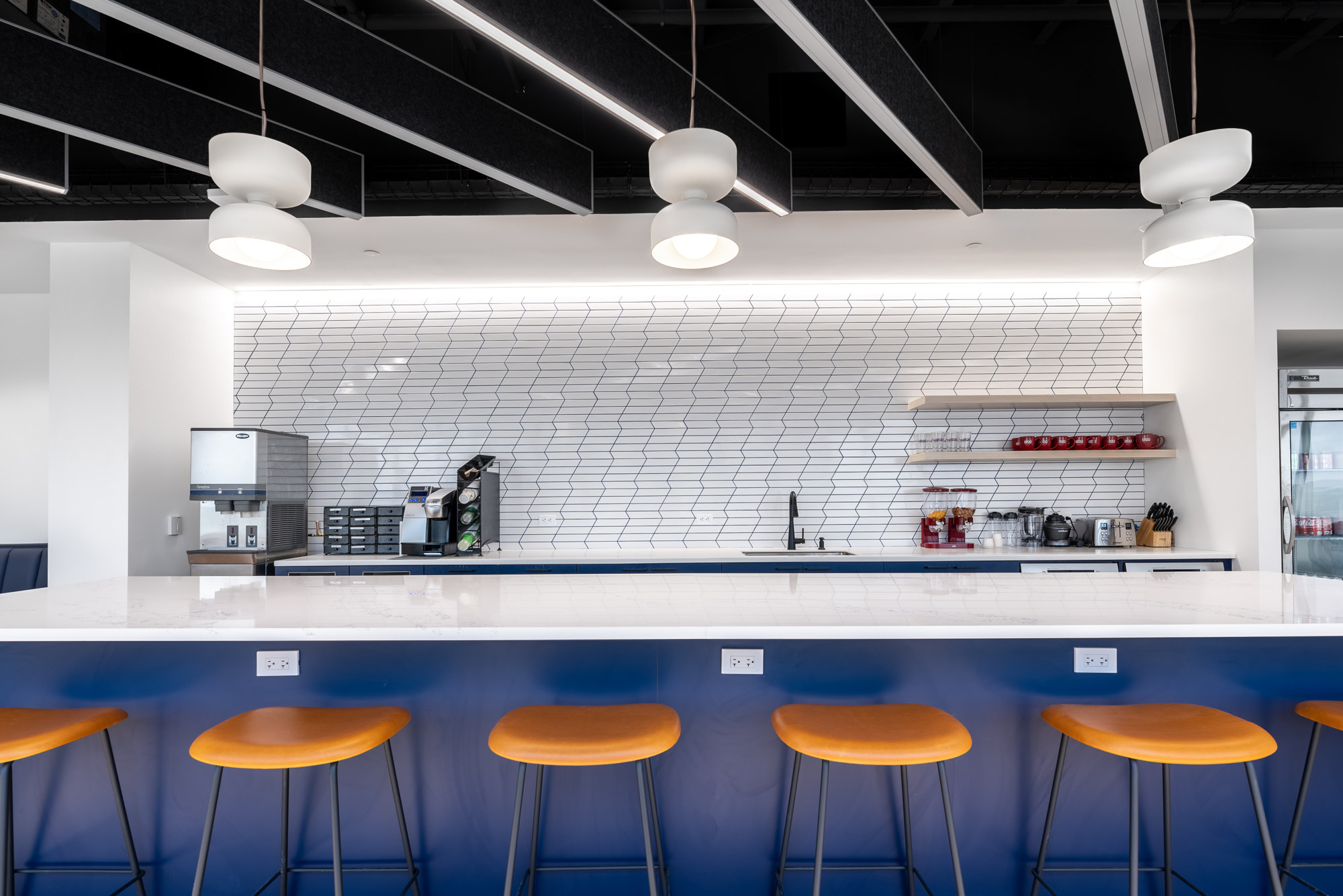 The multifaceted layout required the full range of interior finishes, with different spaces using carpet, tile, wall coverings and both open and custom ceilings.
That element of the project meant procuring building materials from more suppliers and vendors compared with other projects – and working around challenges with materials delivery because of supply chain issues.
BDO Jacksonville announced in October 2021 it was moving from an office building along Riverside Avenue in Brooklyn to a smaller space in the 28-story  Riverplace Tower on the Southbank Downtown.
The job site required making sure construction noise and dust caused the least inconvenience for the tenants working in the spaces above and below the project, as all work was conducted in the day during the construction schedule.