The former TGI Fridays in Regency Park is starting its conversion into two tenant spaces for Banfield Pet Hospital and Starbucks Coffee Co.
The city issued a permit Oct. 28 for IBIS Building Corp. of West Palm Beach to improve 3,674 square feet of space in the building at a construction cost of $500,000.
Banfield will open a veterinarian clinic but will not have overnight stays or boarding.
Landlord Brixmor wants to reuse the closed restaurant at 9406 Atlantic Blvd. as a two-tenant building.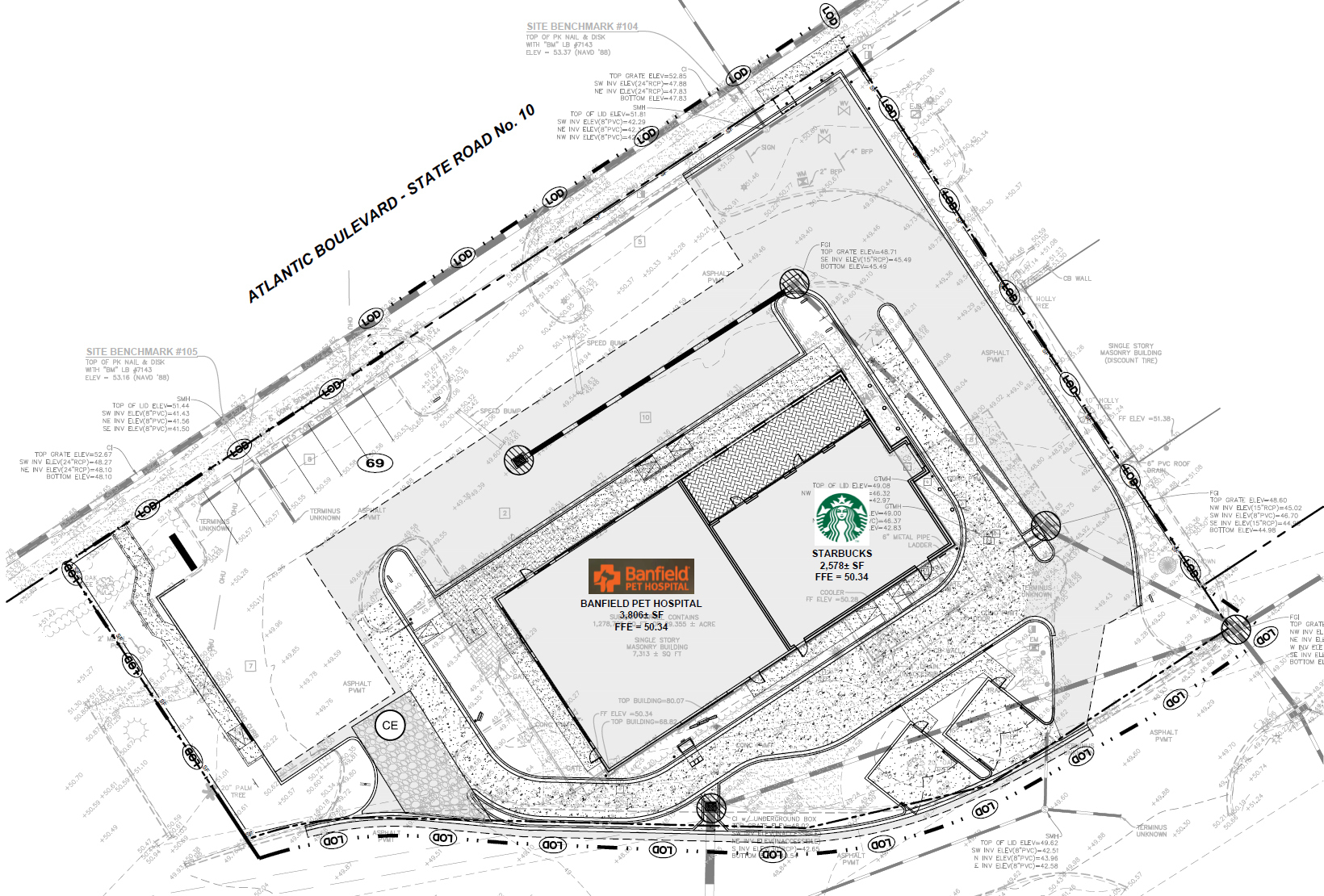 Construction plans show Brixmor/IA Regency Park SC LLC of New York City as the property owner.
TGI Fridays closed at Regency Park as of March 2019. It was built in 1988.
Starbucks is preparing to build-out.
Gensler of Miami is the architect for the project, estimated at $400,000 for the 2,253-square-foot coffee shop. 
Plans show 51 inside seats and 30 patio seats. There also is a drive-thru.  
Starbucks now leases at CB Square nearby at 9333 Atlantic Blvd.