The Downtown Development Review Board could conceptually review a expansion to the 336 W. Bay St. parking garage.
Owner Amkin Hogan LLC of Miami proposes an expansion to the existing 10-story parking garage and provide more than 500 additional parking spaces.
The proposed 10-story addition is in the southeast quadrant of West Bay and South Pearl streets.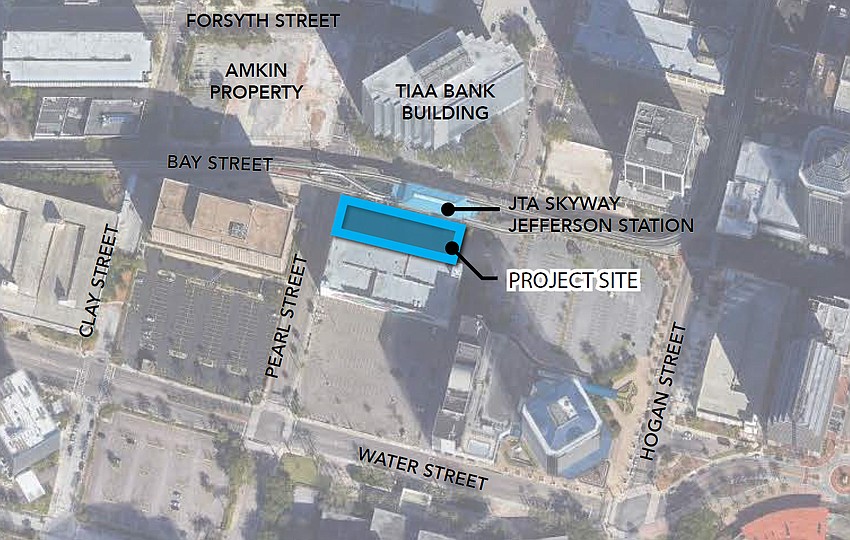 The site is between the existing parking garage, which was built in 1987, and the JTA Skyway.
It says the expansion will integrate traffic flow with the existing garage operations not adding ingress and egress.
The Driver, McAfee, Hawthorne & Diebenow firm is the agent.
Prosser is the civil engineer. Studio 9 Architecture is the architect.
The board staff supports conceptual review of the application.
The DDRB is scheduled to meet at 2 p.m. April 13 virtually at the Main Library at 303 N. Laura St.