The Mayor's Budget Review Committee voted 7-0 on April 10 for the Downtown Investment Authority to file legislation with Jacksonville City Council for loans totaling $1.25 million for the historic Hillman-Pratt Funeral Home.
The two-story masonry structure is at 525 W. Beaver St. in the La Villa area of Downtown.
The DIA requests Council approval of a redevelopment agreement following Downtown Preservation and Revitalization Program guidelines.
Developer 525 Beaver LLC, led by Eric Adler, proposes to buy and redevelop the two-story, 10,600-square-foot building into 13 apartments on the first and second floors and a 1,500-square-foot commercial space for a coffee shop or wine bar open to the public.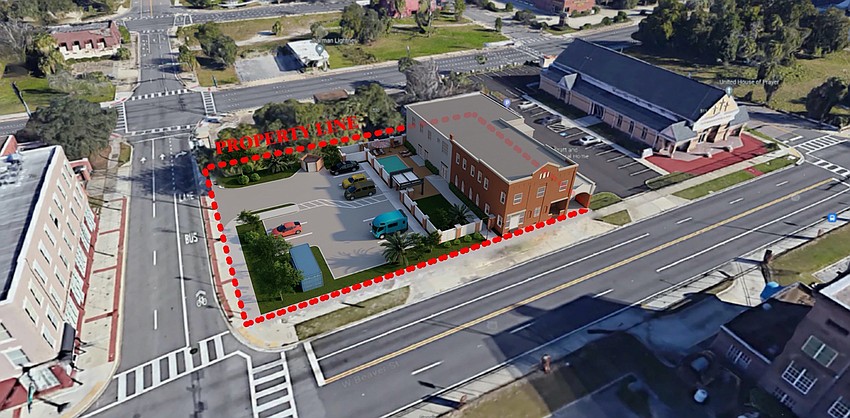 The Downtown Investment Authority and city incentives comprise a $678,750 Code Compliance Forgivable Loan and a $572,680 Historic Preservation Restoration and Rehabilitation Forgivable Loan.
The loans would be forgivable at 20% a year over five years.
A memo from the DIA to committee Chair Brian Hughes says 525 Beaver LLC is contributing $1.9 million toward the $5 million project, or 37.8% of the total, which precludes the requirement for a Downtown Preservation and Revitalization Program Deferred Principal Loan.
The memo says African American architect and businessman Joseph Haygood Blodgett designed the structure in the early 1900s. "The Hillman-Pratt Funeral Home is considered one of his best designs and is one of his last remaining commercial structures," it says.
The appropriation will be requested when the completion date is reasonably projected, the memo says. No payments will be made before project completion and inspection by the Jacksonville Planning and Development Department for consistency with the U.S. Secretary of the Interior Standards and design guidelines.
Completion is expected by the second quarter of 2025.