In its first meeting Feb. 8, the City Council's reopened Special Investigatory Committee into JEA Matters announced it would seek voluntary amended disclosure forms and documents in its probe of possible links between Council member LeAnna Cumber and the 2019 attempt to sell JEA. 
Council President Terrance Freeman reopened the investigative committee Feb. 1 after media reports detailed emails that appear to contradict Cumber's public disclosures during the original committee's yearlong investigation in 2020. 
Others on the Council worry the committee is a political "witch hunt" to harm Cumber's 2023 mayoral bid.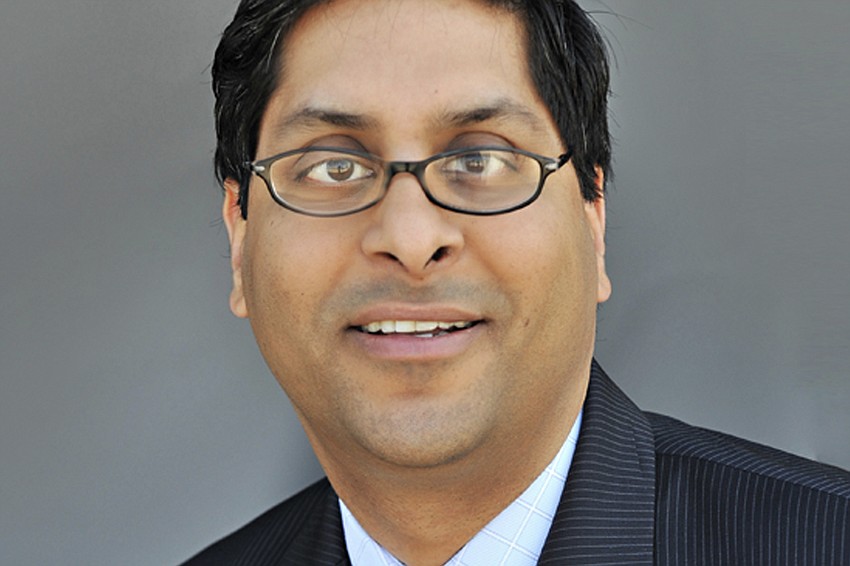 Reports by The Florida Times-Union said emails show Cumber's husband, Husein Cumber, met and communicated with people working to advance what became a bid by JEA Public Power Partners in the former JEA executives' attempt to sell the city-owned utility.
Committee Chair Rory Diamond said during the meeting that he could not validate the emails, but said it makes it appear that JEA Public Power Partners and LeAnna Cumber were "not honest" in their disclosures to the committee in 2020.
"That's what it looks like to me right now. My hope is that's not true," Diamond said. 
"My hope is we can go into this with an open mind and perhaps we can clear the air and very easily get to a place where this committee doesn't have to do any more work. But it's important that we do this work."
Committee Vice Chair Nick Howland questioned whether Council member Cumber's disclosure form was "not misleading and not untrue." 
"Councilwoman Cumber may have a valid reason for leaving this information off of her disclosure. A few times she mentioned that her husband was an FBI informant and she implied that someone advised her or she reasoned that it would help the federal investigation to conceal this evidence on her disclosure to Council," Howland said.
"But we need to know if that, indeed, happened. And if not, what other reason she might have had for omitting it," he said. 
Seeking updates 
The committee, which includes Council members Michael Boylan and Sam Newby, voted 4-0 to send letters to JEA Public Power Partners and LeAnna Cumber asking to voluntarily update their public disclosure forms with any additional or new information. 
The committee will request that the city and JEA submit any additional documents created from July 2019 through March 2021 that could provide new information on Cumber's knowledge or involvement in JEA's invitation to negotiate process.
All parties have until Feb. 20 to submit updated disclosures and documents, which the Office of General Counsel told the committee will give lawyers enough time to review the material before the next meeting Feb. 23.
Although the committee retains the subpoena power it held in the 2020 investigation, the panel decided to compel responses during its first meeting to keep things "congenial," Diamond said.
Diamond and Howland declined to vote on a motion by Boylan to pass along any of their findings to the city Office of Inspector General and Jacksonville Ethics Commission, but they said the committee would reconsider that move after it receives and reviews documentation. 
Feb. 8 might be the only time Diamond would lead committee's meetings. He said he is scheduled to leave on military orders for three months with the Florida National Guard, and Howland would take over the chair duties.
Political  optics
During the meeting, Diamond, Howland and Newby repeatedly pushed back against claims that the committee was a vehicle to cause political damage to LeAnna Cumber.
"Sometimes perception is greater than reality," Newby said. "I'm sure people are going to think, well, we're just trying to … have a witch hunt or try to embarrass someone." 
Diamond said the latest investigation is needed to validate what the first committee did in 2020. Boylan said he is concerned about the optics of the committee's political impact.
Two of the original JEA investigatory committee's members, Council members Randy DeFoor and Brenda Priestly Jackson, held a meeting Feb. 7 where they questioned the Council's authority to investigate without a clear goal of legislative changes. 
Boylan led a review that made changes to JEA's charter after the 2020 investigation to implement safeguards to avoid attempts to sell the utility to private bidders in the future. 
DeFoor said Feb. 8 she worried the new committee would invalidate the first investigation. 
"The only authority we have is to investigate the affairs of the consolidated government and conduct of any department office or agency. It doesn't say to an individual. If it did, it would say officer," DeFoor said. 
DeFoor said she believes the premise for Freeman resurrecting the committee is political.
"I'm very concerned that this will weaponize the Council going forward. It was done, obviously, in relation to the mayoral race," DeFoor said. 
"But that aside, the repercussions and the precedents that it sets is very disconcerting."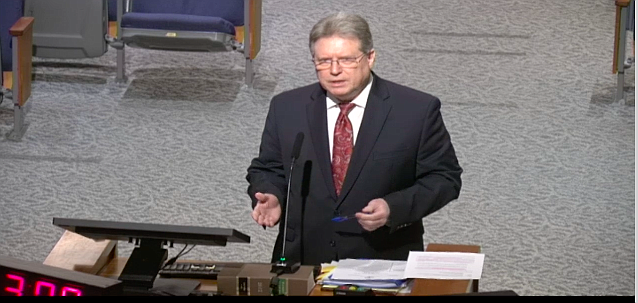 Can move forward
City Deputy General Counsel Jon Phillips advised the committee during the meeting that it did have the charter authority to move forward.
Council member Matt Carlucci said in an email Feb. 8 that if the committee is warranted, it should pass the investigation to Jacksonville Ethics Commission or the Florida Commission on Ethics to consider a review "sooner rather than later." 
Carlucci questions whether the investigation would have been reopened without an ongoing mayoral contest. 
"Council must be careful with its investigative authority. This committee was formed at the request of two Council members who were then named chair and vice chair," Carlucci said. 
"That's concerning, especially given that both clearly support a rival candidate," he said. 
"While I have not endorsed anyone in the race, I believe this committee was 'renewed' and 'recharged' in a way that renders it inherently biased."