Agency Landscape + Planning LLC is under contract to develop a design for the 10-acre Shipyards West Park, planned between Catherine Street and Hogans Creek Downtown along the St. Johns River Northbank.
"We are connecting people, creating opportunity, and embracing the beautiful views and majestic aura of the St. Johns River," Downtown Investment Authority CEO Lori Boyer said in a Jan. 4 news release.
"Creating a world-class destination riverfront park system in Downtown is a top priority for the DIA, and the completion of Shipyards West Park is key to making that vision come to life. We look forward to providing the citizens of Jacksonville a space they can feel proud of," Boyer said.
Agency Landscape + Planning, based in Cambridge, Massachusetts, was approved for the $1.833 million design contract in July and has been negotiating terms of the agreement.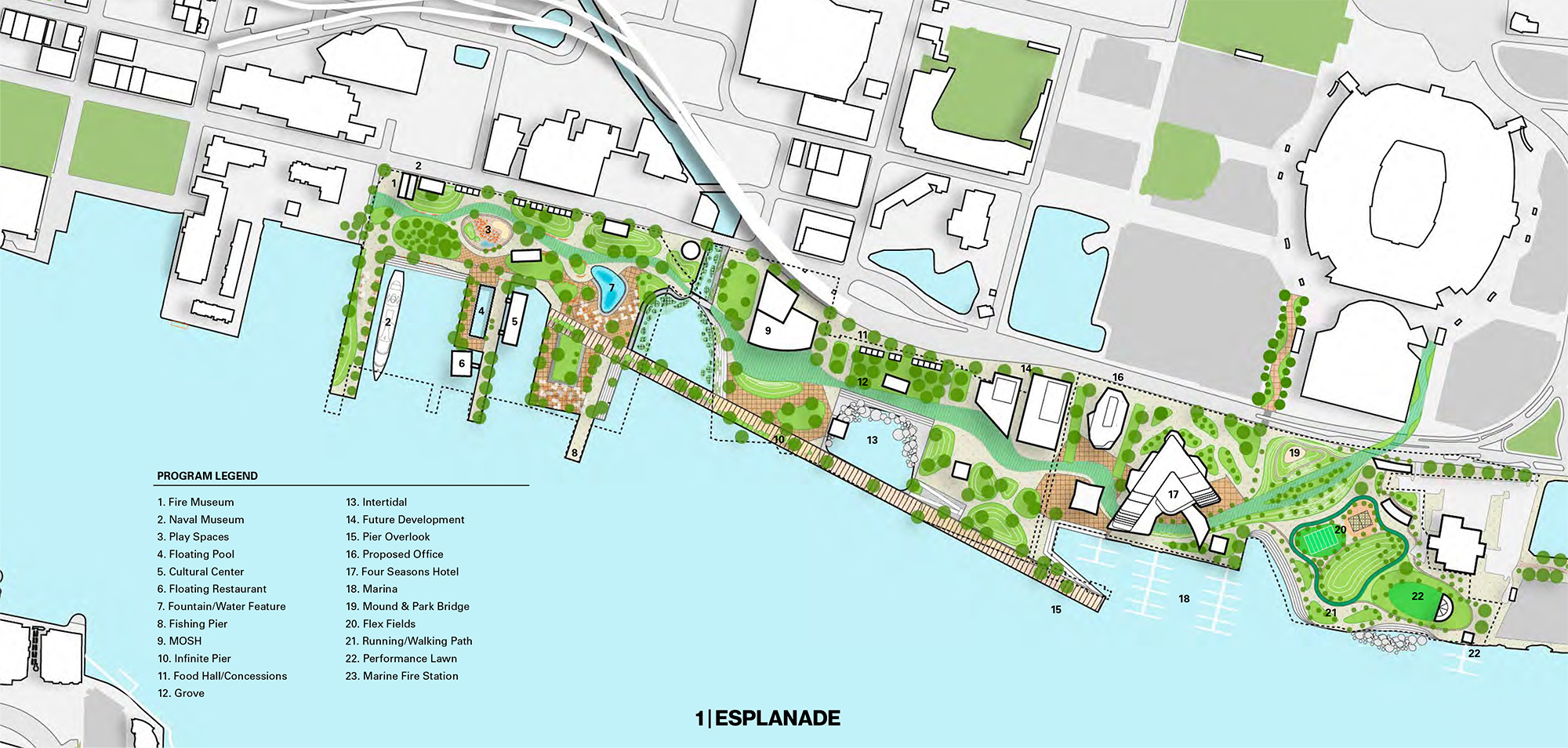 The site is west of Jacksonville Jaguars owner Shad Khan's Four Seasons hotel, commercial and residential development.
The contract requires that Agency and its team produce 60% of the park's design with an option to complete the design and then bid on construction of the park.
The city's 2022-23 Capital Improvement Plan includes $5 million for Shipyards West. The total cost of the project is $26.41 million with money for the project also included in the 2021-22 and 2023-24 Capital Improvement Plans, according to the DIA.
The DIA and the city Parks, Recreation, and Community Services Department oversee the project to build a destination riverfront park connecting the City Center and the Sports and Entertainment districts.
Agency is working with a team of designers and engineers from New York-based WXY and Jacksonville-based Haskell who will contribute to schematic drawings for the park.
"We recognize this opportunity - the Shipyards West Park design project - as a critical next phase in a long and building riverfront legacy story for Jacksonville. Change seems to be everywhere - the momentum established through years of incremental planning and building. The Shipyards as a whole is a once-in-a-generation opportunity to shape a regional riverfront destination," Gina Ford, principal and co-founder of Agency, said in the release.
The project duration is about 12 months.
This story has been updated with additional information about the cost of the project.