Hardwicks Bar is building-out at Adams and Ocean streets, creating a corner anchor Downtown.
The city issued a permit Jan. 6 for Jacksonville-based Opus Group to renovate 2,820 square feet of space at 100 E. Adams St. at a cost of $847,116. Zinn Architecture is the architect.
Business owner Elias Hionides and operating partner Tim Hoal envision the corner venue as an anchor of a Downtown entertainment district and zone that can help attract visitors to stay later in the urban core.
"It's one of the most prominent corners Downtown," Hionides said Sept. 19. 
The Downtown Investment Authority board approved a $145,784 incentives package April 20 for a proposed bar and nightclub at vacant retail space in the building.
Hardwicks Bar will be the first LGBTQIA+ bar to open in Jacksonville in 20 years, according to Hoal and Hionides.
Hionides said April 7 that he and Hoal were "automatically drawn to" the energy of the Mediterranean Revival-style architecture of the building that Duval County property records show was developed in 1926.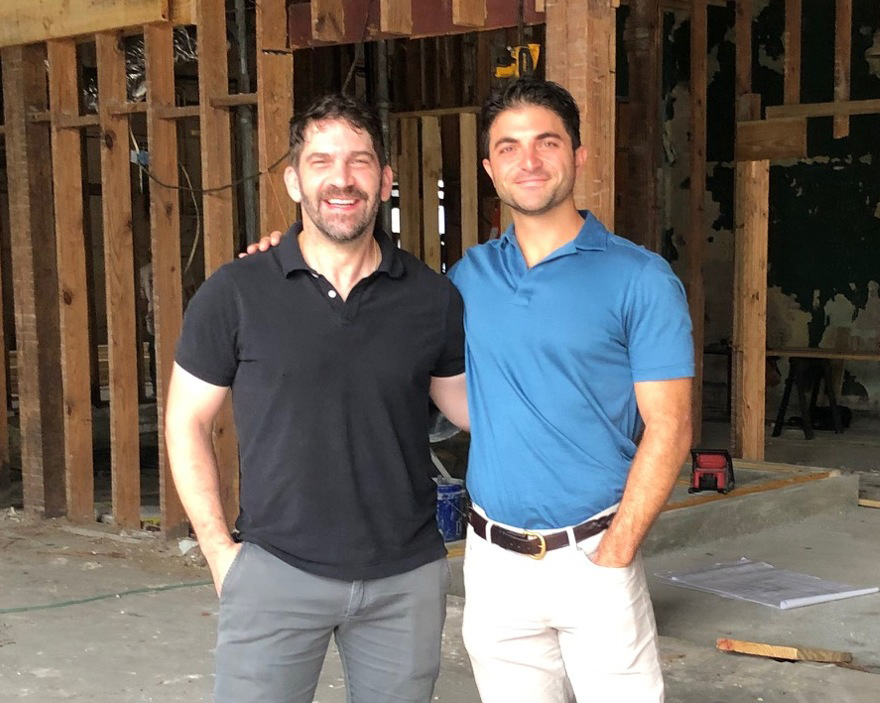 It previously was home of Burro Bar and The London Bridge Pub.
Hionides and Hoal said the main bar is in front and a smaller back bar is where Chomp Chomp operated.
The forgivable loan and grant package will help finance new ceiling, flooring and bathroom installation, walls, millwork, HVAC and equipment for the operation of the business in the 3,479-square-foot space.
The package uses funding through the Downtown Northbank CRA and no City Council approvals are needed.
DIA and state corporate records show Shoppes of Lakeside Inc., the building ownership company, is led by Chris Hionides, Elias Hionides' father.
Elias Hionides also is vice president of Jacksonville-based property management company Petra, which is owned by Chris Hionides. 
The bar business is owned by Hoal, Elias Hionides and Richard Trendel through Downtown Bar Concept LLC, according to state records.
The name refers to Jacksonville architect Taylor Hardwick, who designed the Haydon Burns Library, now the Jessie Ball duPont Center on Ocean Street, across from Hardwicks Bar.
The planned improvements include accordion-style windows to allow patrons an outdoor feel while inside Hardwicks Bar, and an unobstructed view of the midcentury modern architecture of the duPont Center.
Tables and chairs will line the Adams Street sidewalk, and plants will be added down the side of the building along Ocean Street. 
Hionides and Hoal intend to add fresh paint and new lighting to the exterior and restore the windows to their original height along Ocean Street.
The DIA term sheet says the minimum hours of operation would be 4 p.m.-midnight Monday-Saturday and noon-midnight Sunday.
Hionides and Hoal also hope to eventually expand Hardwicks Bar into more of the building.