Jacksonville University's Nick Allard is the school's first Randall C. Berg Jr. College of Law Dean.
Gilchrist B. Berg, president and founder of investment firm Water Street Capital, funded the multimillion-dollar endowed position through a gift of an undisclosed amount.
It honors Berg's late brother Randall C. Berg Jr., founding executive director of the Florida Justice Institute, a public interest law firm in Miami. It advocated for change to the prison system for people with disabilities and those in need of medical and mental health care.
The Berg Deanship will provide funding for faculty and student research, symposia, scholarships, and other academic initiatives within the JU College of Law.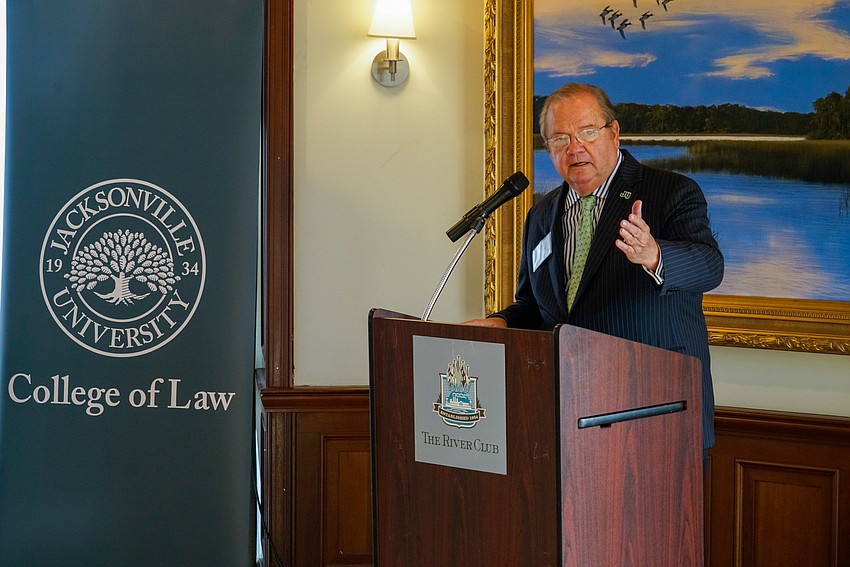 "To honor someone like Randall, who embodied enduring core values, makes this all the more significant," JU President Tim Cost said in a statement. "We thank the Berg family for their support of the crucial task of providing high-quality legal education in our city."
The reception to announce the Randall C. Berg Jr. College of Law Deanship took place June 8 at The River Club. The inaugural class of the JU College of Law just finished its first year.
Berg said his brother's integrity and willingness to help those in need made him an example to the legal community.
"Randy had the confidence and conviction to do what's right for him," he said. 
"He could have enriched himself with all of his talents in law. He could have been a judge. He could have gone into politics, but he decided his mission was helping people and he stayed true to that to his end," he said.
"He only quit shortly before he died."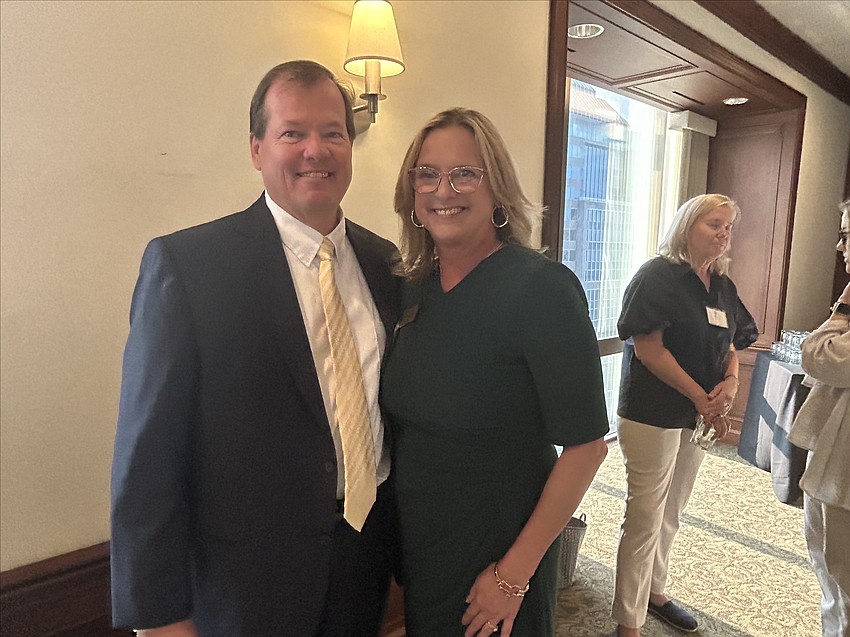 Berg said his brother's "adventurous spirit" mirrors Allard's, a former classmate at Princeton.
"He's very much like my brother," Berg said.
"I had no idea this happy-go-lucky, always positive friend of mine was a student with big dreams, but it's one thing to have big dreams, it's another to go to a great school and graduate at the top of your class."
Allard thanked the Jacksonville legal community and its leadership for embracing the law school during its "remarkable first year."
"We are doing what we need to do to provide the fundamentals of legal education — an outstanding legal education from day one," he said. 
Doing what needs to be done also includes earning American Bar Association accreditation.
"We are laser-focused," he said. 
Berg said he hopes the deanship will ensure the law school will have a solid foundation for years 
"My brother Randall spent his career fighting injustice and improving the lives of so many as a lawyer, making him so deserving of this recognition," said Gilchrist Berg in a statement. 
"Young lawyers deserve strong role models like him, which is why I am so pleased to create the Randall C. Berg, Jr. College of Law Deanship to ensure the Jacksonville University College of Law is steered by a strong leader, such as Nick, for years to come."