As economic and stock market conditions become increasingly volatile, it can be easy to get caught up in the noise. However, we should take a step back and look at current real estate data for Jacksonville through a lens with perspective. 
While there are plenty of negative narratives about investing in real estate, it's important to separate truth from conjecture to make an educated decision for your investing future. Doing so will fully inform you on market conditions and help you be confident in your decisions.
So, let's get into it.
Exploring the Data to make better decisions
Home prices in all real estate markets have historically experienced seasonal fluctuations, with prices dropping from June to January almost every single year.  However, home prices rise significantly from January to June due to more demand because of better weather and timing of the school year.  Taking both sides of this seasonality into account, Jacksonville home prices have appreciated at a rate of 4.6% per year on average since 1982.
There has been a lot of noise in the media about the recent dropping of home prices in the last half of 2022 but that is a great example of data without perspective.  It would be unusual if home prices did not drop during that timeframe.  Likewise, you'll now read articles about how home prices are increasing as we move through the spring and summer seasons in Jacksonville and across the country.
Most experienced investors agree that over a 3-year period, home prices will be higher in Jacksonville than where they are today, regardless of seasonality.
Analysis of the market inventory
Further, it's important to understand the impact of inventory to better comprehend the real estate market.
Months of Inventory (MOI) is a measurement used to analyze the supply and demand of homes on the market. When MOI is lower than six, it indicates that there is more demand than supply, leading to above-average home price appreciation. 
Currently, MOI is 2.1 reflecting a severe shortage of housing supply.  This provides the foundation for home price stability in the short run and above-average home price appreciation in the long run in Jacksonville.
Why Invest now?
Investing in rental properties is an increasingly appealing investment option due to the volatile stock market and low returns on bonds. With inflation steadily rising, savings accounts will not generate the spending power they once did, and rental properties are a high-floor option that offers upside potential. 
In Jacksonville specifically, it's an especially lucrative option as home prices have gone up in the majority of years since 1982. Jacksonville's affordability and the strong job market are driving an increase in demand for rental properties and raising rent prices.
Your job is to find the best risk-adjusted return with your dollars. Rental properties in Jacksonville offer a great opportunity to invest with minimal risk while still receiving excellent returns.
How JWB Makes It Easy For Everyday People To Invest In Jacksonville Real Estate
Investing with us here at JWB presents an attractive opportunity for real estate investors. With access to four core neighborhoods featuring high rental prices, low prices, and plenty of jobs, you can take advantage of the benefits that these locations offer. 
Plus, JWB has better data and has been proven right with it's own investments in these areas.  In fact, JWB clients have earned 79% more home price appreciation than the average investor in Jacksonville since 2013.
Purchase prices now range from $220k - $290k and the expected return on investments is 12%+.  Furthermore, the majority of our available inventory is already rented providing investors with rental income from day one.
The data speaks for itself, and you only have to listen to it to know that rental property investing is going to help you in this economic downturn more than your stock portfolio. 
If you're on the fence, just remember that we practice what we preach. We're out here investing right alongside our clients, so we understand what you're going through and can help you weather the economic downturn together. Schedule a call with our team HERE and let us help you reach your investment goals.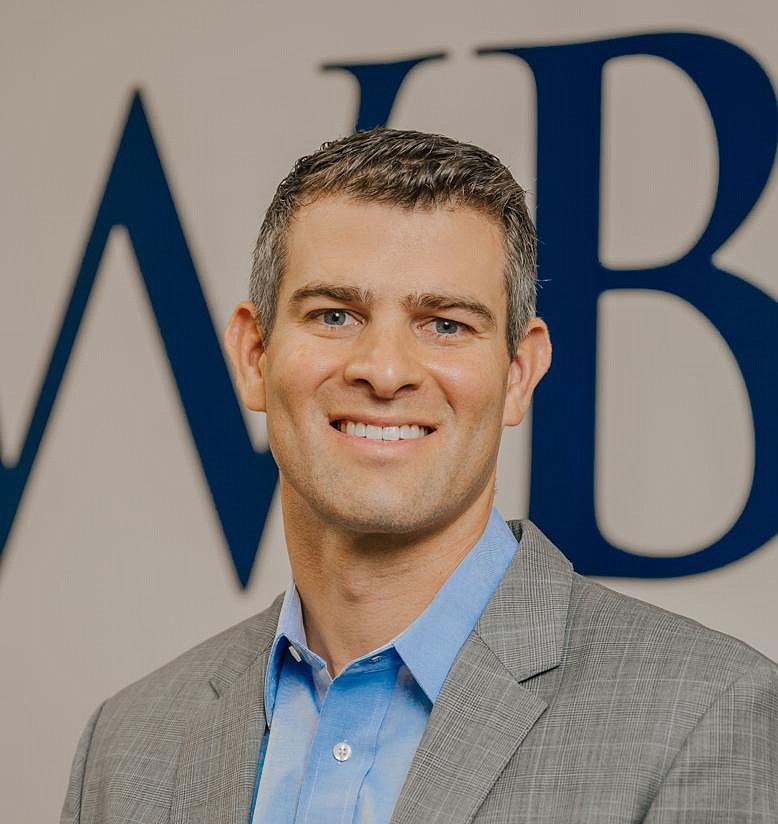 I love to talk about investing in rental properties! You'll often find me hosting the weekly Not Your Average Investor Show, contributing to the JWB Real Estate Capital blog, and in our Facebook group connecting with the community & sharing insights.