The Morocco Shrine Center is rubble.
Demolition began Feb. 1 and all that remained March 3 was a pile of debris that was being hauled away.
Contractor ELEV8 Demolition tore down the structure and is removing the remains. 
The permit for the demolition showed a project cost of $471,000. A letter with the permit says the property comprised a two-story building and four single-story structures.
The Morocco Shrine Center at 3800 St. Johns Bluff Road S., near the University of North Florida, served as a small convention center, wedding hall and concert venue.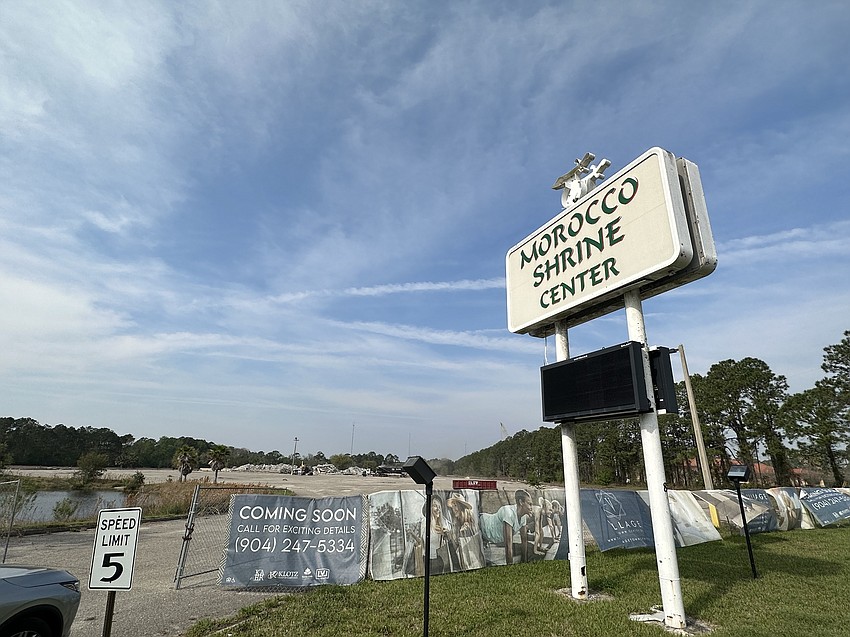 The exhibition hall was built in 1985 and expanded in 1990. 
The Klotz Group of Companies and KBR Group announced in October 2021 that they would demolish the 100,000-square-foot building to make way for The Village at Town Center. 
Town Center East Acquisition LLC of Atlantic Beach bought the building and 37 acres for $16.48 million from Morocco Temple Association Inc. in November 2021.
Owners presented the building's cornerstone to a representative of the Shriners. 
Morocco Temple Association Inc. bought a new headquarters in Orange Park.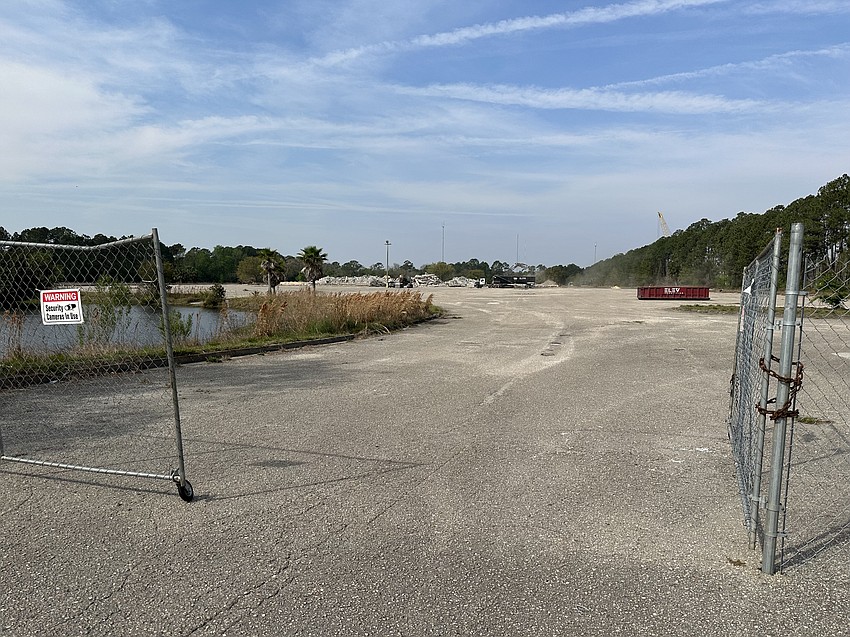 The Village at Town Center plans call for 1,025 units of luxury apartments and student housing. 
It also will have 115,000 square feet of retail, restaurant and office space. 
The projected cost to build the Village at Town Center is more than $280 million.
The multifamily housing portion of the property will be developed first toward the back of the property. The project will infill toward St. Johns Bluff Road.