Do you want the government to have control over your property?
If you are a property owner or taxpayer in Duval  County, public notice lets you know what your elected officials are doing with your tax dollars in our neighborhoods. These notices include bid notices for local business; public meeting notices; zoning, land use and tax changes; local ordinances and more.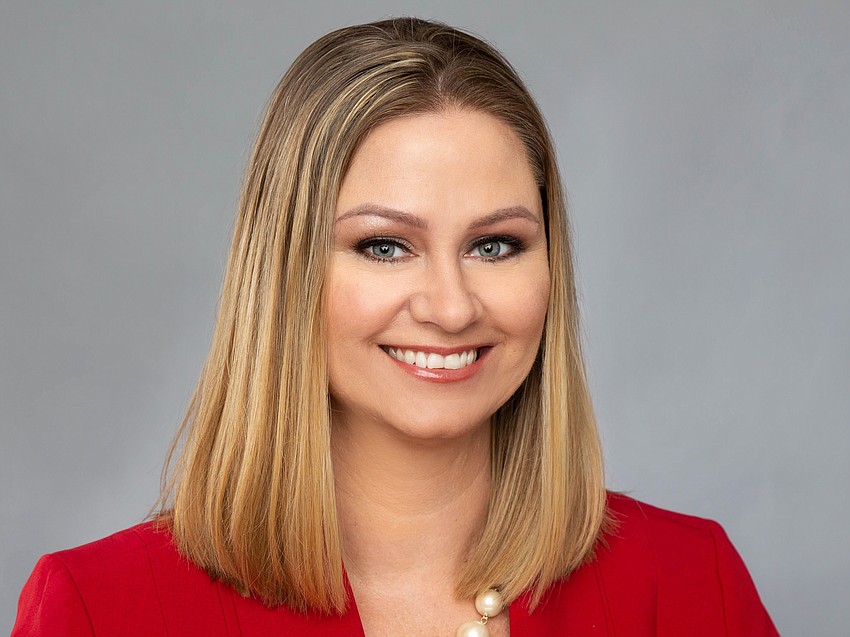 For 111 years, Duval County taxpayers have relied on seeing such notices in the Jacksonville Daily Record — and trusted their accuracy. But if Mayor Lenny Curry has his way, many of those notices would shift to being handled by the county government and be published on the county's website.
Why does he want to do this? Two reasons: Because the Legislature in 2022 passed House Bill 7049, giving all local Florida governments the option to publish their notices online; and because Mayor Curry says doing so would save taxpayer money. 
The city doesn't say how much money it would save, but it paid the Jacksonville Daily Record and The Florida Times-Union a total of $166,823 for legal advertising in 2022.
It's not that easy of a decision.
There is more to this than that small amount of money. For one, there is a key provision in the law that Duval County has not met.
Governmental agencies may place advertisements and public notices on a publicly accessible website designated by the county if the cost of publishing on such website is less than the cost of publishing notices in a newspaper.
I began discussions with City Council last June about the new legislation. Conversations centered on what the city would like to see moving forward, noting that some notices are better online, especially those containing maps. The goals provided by Council in relation to public notice were: 
• Transparency
• Notifying the public 
• Ease of use for staff 
• Flexibility with deadlines 
• Cost 
At that time, we took this information and independently began developing a dedicated website option to meet the needs of the city.
In January, when the law went into effect and we had the website ready for demonstration, I learned that Mayor Curry's administration was leading the charge to shift government notices to the city's website and out of newspapers.
I reached out to Charles Moreland, deputy chief administrative officer, multiple times requesting a meeting. All calls and personal visits were turned down.
As proposed in Ordinance 2023-0187, Curry's office is seeking to allow city agencies and departments to publish legal advertisements and public notices on the city's website with management and oversight by the city's IT Department.
This proposed legislation states "the city has determined that the costs of publishing advertisements and public notices on a publicly accessible website are less than the cost of publishing such advertisements and notices in a newspaper."
We have requested the city show its costs, but the administration has not performed any cost analysis showing the cost of labor, overhead, maintenance and other costs involved. The city's response to our request was:
 "Our IT has confirmed there is no cost associated to bringing this in house and integrating into an already functioning system. So, there is no need to do a cost analysis if there is no cost associated," wrote Katie Wiles, director of public affairs, in a March 16 email to the Daily Record.
This, of course, is not true. Nothing is free. There is a cost with everything. For instance, consider these costs:
• Annual cost to maintain the website/webpages. Labor cost to properly train the Information Technology Division how to legally handle posting and processing of notices (estimated 90 days minimum @ $30/hr. = $15,600).
• Labor cost to handle the posting, proofreading and affidavit preparation for each notice (estimated 25 notices per week x 20 hours @ $30/hr. = $600 x 52 weeks = $31,200).
• Labor cost to build and manage the email notification system (estimated one hour per week @ $30/hr x 52 weeks = $1,560).
• The law requires governmental agencies using website-only publication to maintain a registry of property owners and residents to receive copies of legal advertisements and public notice via first-class mail or email.

This legal requirement is not free. Estimated labor, materials and postage based on just 1% of households in Duval County requesting notices by first-class mail would cost upward of $373,880. (1% is 3,595 x $2 per piece x 52 weeks = $373,880).

• Liability costs brought by private parties adversely affected by mistakes made by mishandling of notices: Undetermined.

Total estimated cost for Duval taxpayers: $375,440-plus.

The total publication costs of public notices for the Jacksonville Daily Record in 2022 was substantially less. 

In 2022, the city says it spent $149,079 in the Jacksonville Daily Record and $17,744 in The Florida Times-Union on legal advertising.

Now let's talk transparency. For a newspaper to qualify to publish legal advertisements, the newspaper must:

• Have an audience of at least 10% of households in the county (The Jacksonville Daily Record audience is more than 30% certified by a third-party auditor.)

• Have a minimum of 10 publicly accessible outlets (The Jacksonville Daily Record has 150 locations throughout the region.)

• Each legal notice published in print must also be available on the newspaper's website on the same day the print notice appears and must be uploaded to the statewide website, FloridaPublicNotices.com, at no charge.

If the city's IT division publishes notices on its website, no such requirements are necessary. This begs the questions: Where are taxpayers more likely to see and find public notices — in the newspapers, where they have been published for more than 100 years, or on the county's website? 

How many taxpayers will actually go online to search out public notices?

In a recent survey of Daily Record subscribers, 61% reported they read public notices; 84% of readers feel it would hinder access to public notices by limiting them to government websites. 

Here are a few reader comments: 

• "Allowing the city to publish legal advertisement and public notices on a website that they maintain could ultimately limit the access citizens have to the information. While they might believe it could be cost-effective, it could ultimately cost more when additional costs such as salaries, website costs, etc. are factored in. I like the fact that a private publisher is utilized."

• "As little as these notices interest me, I understand the significance. I do not think governments should step in and replace private businesses, especially on things that are working!" 

• "Daily Record has been a safe, reliable, consistent source of legal information for so many years. To expect people to track these things down on various websites that change over the years or may not be 'user-friendly,' I think would interfere with effective legal notice."

Lawmakers repeatedly say newspapers argue for keeping notices in newspapers because the revenue from public notices subsidizes newspapers. Not true. 

Public notices are not a subsidy. Just as governments pay third-parties for other services that private enterprise performs, it's the same for public notices. Newspapers perform a service for a fair price.

 The real issue at stake here is not cost. The cost of public notices is only 0.0098% of the city's annual general fund budget, which reached $1.688 billion for FY 2022-23.

Curry and City Council should be asking and finding the answer to this question: 

What form of notice is most effective for taxpayers: on a government-run website, or in a newspaper, its website and floridapublicnotices.com?

(904) 356-2466