The Mayor's Budget Review Committee unanimously agreed to submit legislation with the Jacksonville City Council to execute an agreement with code-named "Project Crystal" to provide a property tax refund capped at $1.5 million.
There were no questions or concerns from the committee members at the May 8 meeting.
Described by the city Office of Economic Development Deputy Director Paul Crawford as a "major international retailer," the project could lead to an estimated $61 million logistics facility at 1400 Zoo Parkway, which is Imeson Park South. He said the facility is "nearing completion."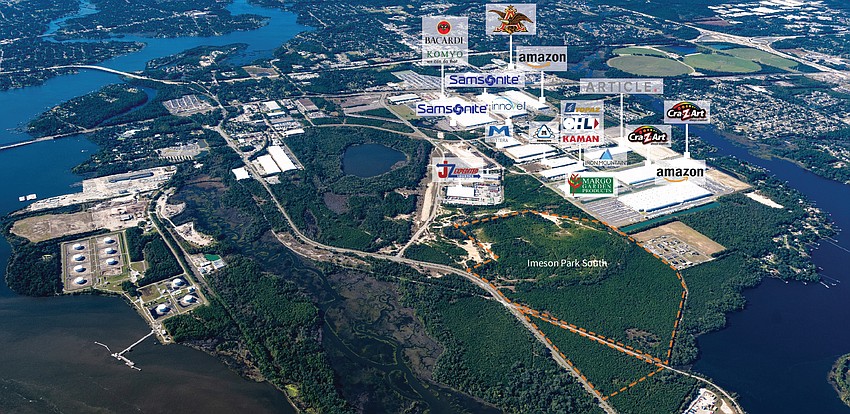 "It will lead to a significant impact on the port," Crawford said.
The undisclosed retailer sells household items, clothing and food.
According to a project summary and memo from Office of Economic Development Executive Director Kirk Wendland, the retailer plans a $17 million interior build-out of a distribution facility under construction. 
The project summary says Crystal will purchase $44 million in machinery and equipment and add "no less than 100 new full-time jobs" to the city's warehouse, logistics and distribution workforce. City economic development officials expect ancillary truck drivers and support staff will be needed once the facility is operational, the report says. 
Crystal reportedly already has a "significant presence" in Florida and regionally, according to the summary. Jacksonville is under consideration for the partnership as project decision-makers also consider other port cities in Florida and along the Eastern Seaboard. 
Crystal's distribution area from Jacksonville would include South Georgia, South Alabama, Florida and Puerto Rico.
The city says with an expected increase in the property tax base associated with the project, the $1.5 million tax refund would have a $3.43 return on investment for the city for every $1 invested.