The Downtown Investment Authority board agreed to give Dallas-based Preston Hollow Community Capital LLC more time to complete site infrastructure work and to increase the property tax incentive payout for the Southbank RiversEdge: Life on the St. Johns.
The board's 6-0 vote increases the payout cap for the Recapture Enhanced Value Grant property tax refund to $97.98 million from the $56 million approved by the DIA and City Council in 2018.
Board Chair Carol Worsham and member Oliver Barakat were absent for the vote. 
Preston Hollow asked for the higher REV grant cap to cover rising construction and materials costs that have made the overall project more expensive.
According to the DIA staff report, the total estimated capital investment for RiversEdge has risen to $693.39 million, up from a $400 million to $500 million estimate in 2022.
RiversEdge, formerly called The District and before that informally envisioned as Healthy Town, would bring retail and restaurants, office space, a hotel, residential units, a public marina and new riverfront park space to 32.21 acres east of the Duval County Public Schools headquarters on the Southbank. 
In October 2020, Preston Hollow assumed control of The District's development company Elements Development of Jacksonville LLC, controlled by Peter Rummell and Michael Munz. 
Ramiro Albarran, Preston Hollow's managing director, said in 2021 that the company will not be RiversEdge's vertical developer and would market the individual property parcels to developers.
Council approved $82 million in city financial incentives for Elements Development in 2018. The new REV grant cap would bump that to $123.98 million
The amendment to the agreement approved May 17 does not increase the percentage of property taxes the developer will recoup, a 75% refund on the increased property value over 20 years.
The DIA calculates RiversEdge will generate $130.694 million in ad valorem property taxes from 2025 to 2044, of which $97.98 million will be refunded. 
The Duval County School District will retain all property tax revenue it receives from a redeveloped RiversEdge property. 
The amendment needs City Council approval. It would extend the Preston Hollow-controlled Community Development District's deadline to complete work on the site infrastructure from April 5, 2025, to Dec. 31, 2025.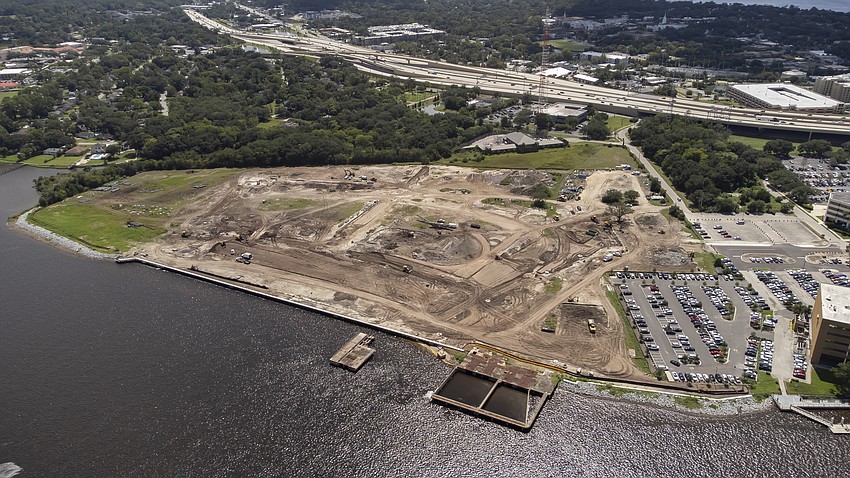 That work includes roadways to RiversEdge private development parcels, water, stormwater, sanitary sewers and underground electrical service.
Contractors working on projects funded by the city and DIA's Southbank Community Redevelopment Area will have a six-month extension until Dec. 31, 2024, to complete their work.
The city is funding work on river bulkheads, the parks and the street connections to the parks inside RiversEdge.
At the DIA meeting, board member Braxton Gillam told Preston Hollow representatives that he supports the extension but wants to see more progress.
"I think everybody would," Gillam said after the meeting. "We're (the city) suffering now because the economy is catching some of our projects. And this is one I would have liked to have seen be further along than it is now." 
"I wasn't trying to criticize the developer. I'm just trying to emphasize the fact, no more extensions. We need to get moving," he said.
Gillam compared the slow pace of construction at RiversEdge to the quick rollout at Fuqua Development and TriBridge Residential's $250 million One Riverside apartment and retail development in Brooklyn. 
That project broke ground in September 2022, less than a year after Council approved a $31.59 million incentives package for the project.
"They hit it. They got approval from us and were working the next day and we'd like to see that kind of activity."
Current construction
RiversEdge broke ground on horizontal construction in May 2021. 
Community Development District engineer Bill Schilling of Kimley-Horn & Associates said the bulkhead work is nearly complete, and workers have laid 90% of the underground utilities.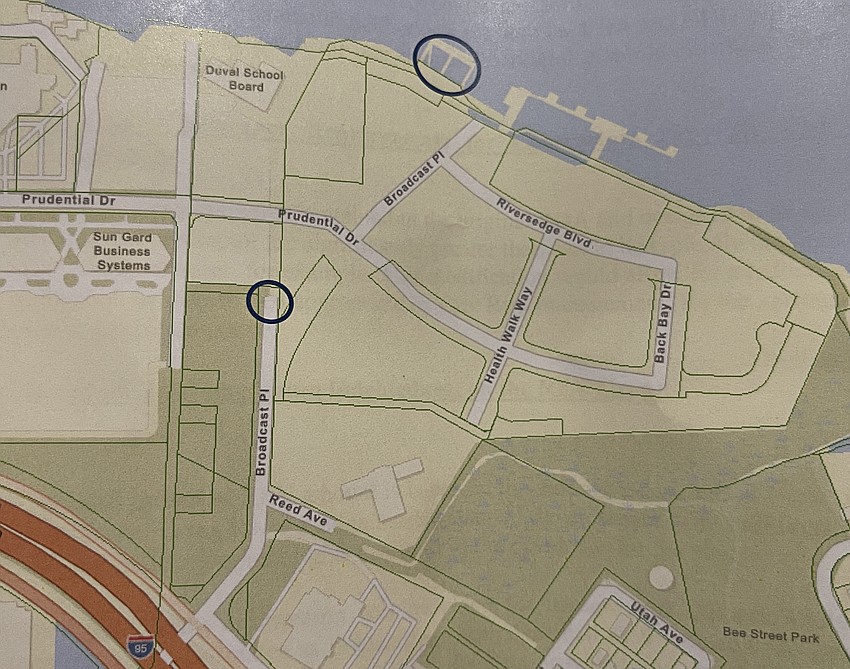 Schilling said curb and roadwork started last month. He said Preston Hollow expects homebuilder Toll Brothers to start construction on 40 town homes at RiversEdge by early fall 2023.
"We have accomplished a lot, and I think that maybe we have been a little bit quiet about it," Schilling said. 
"It will start becoming visible, what we've been working on for quite a while, once we're able to see the roads take shape and the curbs go in. … I recognize this board is very anxious, and we are as well, to see vertical (construction)," Schilling said.
The rest of the deal 
The staff report appears to show more residential units and hotel rooms and fewer square feet of retail space.
A DIA-produced chart for the REV grant calculation estimates 1,190 apartment and condo units, 40 town homes, 200 hotel rooms and 118,835 square feet of retail-restaurant space in RiversEdge by 2028. 
Previously, Preston Hollow planned for up to 950 residential units, 147 hotel rooms and 134,000 square feet of retail uses. The estimated 200,000 square feet of office remains the same. 
The amendment also allows:
• The CRA infrastructure project to have up to six contractors.
• Insurance coverage modifications.
• The DIA CEO to extend the performance schedule for individual components of the work up to six months.
• Two parcels to be added to the project site.