Let's look at what's planned: increasing job numbers and income values, doubling the population in the next 10 years, relocating large companies, and rising housing values. 
Not to mention, the city's debts have been getting paid down, and reserves were increased each year, positioning Jacksonville to weather any economic downturn and placing it in a prime position for true revitalization. 
How has this all been done? Through careful and consistent planning with specific initiatives. 
Debt reduction
Under Mayor Curry's leadership, the City of Jacksonville has seen unprecedented debt reduction. He cut the city's pension debt by $1 billion and negotiated with creditors to reduce long-term debt by another $400 million. This has paved the way for sustained economic growth and allowed for more investment in other areas like infrastructure improvements and downtown revitalization projects. 
Additionally, Jacksonville leadership is spearheading initiatives to attract Fortune 500 companies to the city. Because these companies are drawn to an economy with a balanced budget and a long-term mindset, Jacksonville is positioned well to be a stable area to foster business growth. 
Infrastructure improvements
Transportation and functionality: the foundation of it all! 
In order to keep up with population growth, the city has invested heavily in infrastructure improvements throughout Jacksonville, including new roads, bridges, sidewalks, bike lanes, and public transportation systems. These investments have not only improved the quality of life for residents but have also made Jacksonville more attractive to businesses that are looking to relocate or expand their operations here. 
This investment in infrastructure and placemaking is a win-win solution for all of us – setting us up for success now and into the future.
Downtown revitalization
But by far, the biggest initiative is the downtown revitalization project. Big investments into "The District"  is transforming Downtown into an urban playground for local businesses and entrepreneurs alike. 
Leadership is working to attract businesses from outside of Jacksonville with incentives like tax breaks and grants that help them get established here quickly and easily. These efforts are paying off as more businesses are moving downtown every day and helping to create jobs while boosting the local economy. 
What this means for real estate investors
Jacksonville is an ideal location because of its access to two interstate highways and rail, port, and airport! There are tons of recreational opportunities with a beach 20 mins away, St. Johns River, and the largest park and green space in the region. It's close to universities as well, with low traffic and well-planned roads!
So what's not to love?
Add to all that, the strategic investments made by the City of Jacksonville will continue to create a more vibrant economy, increase job opportunities, and attract Fortune 500 companies. Real estate investors now have an unprecedented opportunity to capitalize on this city's potential.
In fact, we've already begun investing in the North Core region of downtown Jacksonville, with our first redevelopment project located at the historic Federal Reserve/218 Church Street/Sweet Pete's complex. Additionally, JWB has acquired a significant amount of real estate in downtown Jacksonville in recent years. We expect all JWB clients who own properties in our surrounding neighborhoods to profit indirectly from the buildings that JWB (and our other developer friends) are redeveloping in downtown Jacksonville.
Several placemaking initiatives are also part of this plan in order to create more inviting public spaces, something that encourages innovation and growth for the city. These investments are long-term projects with the goal of offering a brighter future for everyone living in Jacksonville and the surrounding areas.
What will the next 10 years look like?
Mayor Curry shared his hypothesis for the future of Jacksonville on the Not Your Average Investor Show. He says that the next 10 years include a vibrant and thriving downtown that is home to 10,000 people. Autonomous vehicles will be downtown's preferred mode of transportation and neighborhoods on the edge of downtown will be easily accessible. Talk about a bright future!
Conclusion 
By investing in infrastructure, downtown revitalization projects, and placemaking initiatives, Jacksonville has made a commitment to ensuring its long-term success by creating quality-of-life improvements, creating jobs, and attracting new businesses. This dedication to improving the city is sure to pay off in the future and provide investors with many profitable investment opportunities. By investing early, real estate developers can capitalize on these long-term initiatives for a brighter tomorrow! Schedule a call with our team and start your journey investing in a growing city.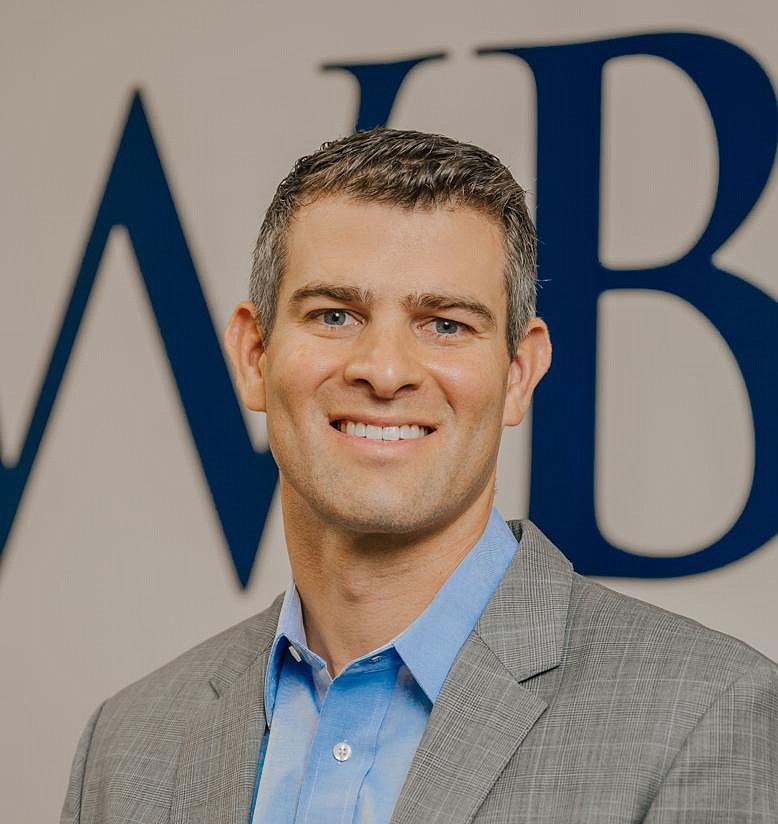 I love to talk about investing in rental properties! You'll often find me hosting the weekly Not Your Average Investor Show, contributing to the JWB Real Estate Capital blog, and in our Facebook group connecting with the community & sharing insights.