Jacksonville Aviation Authority CEO Mark VanLoh will complete his fifth year running the airport system with a new contract, a bigger budget and nearly $600 million in capital projects in development. 
JAA owns and manages four airports comprising Jacksonville International Airport, Cecil Airport/Spaceport, Jacksonville Executive at Craig Airport and Herlong Recreational Airport.
The JAA board approved a three-year contract extension May 22 for the 63-year-old VanLoh with a $19,900 base salary increase to $375,000. 
A $1,000 per month line item in VanLoh's previous contract for expenditures was eliminated from his latest contract and incorporated into the base salary calculation.
The contract has an option for another three-year extension that could give VanLoh the chance to see expansion projects completed and reach another JAA priority – securing an international flight to London.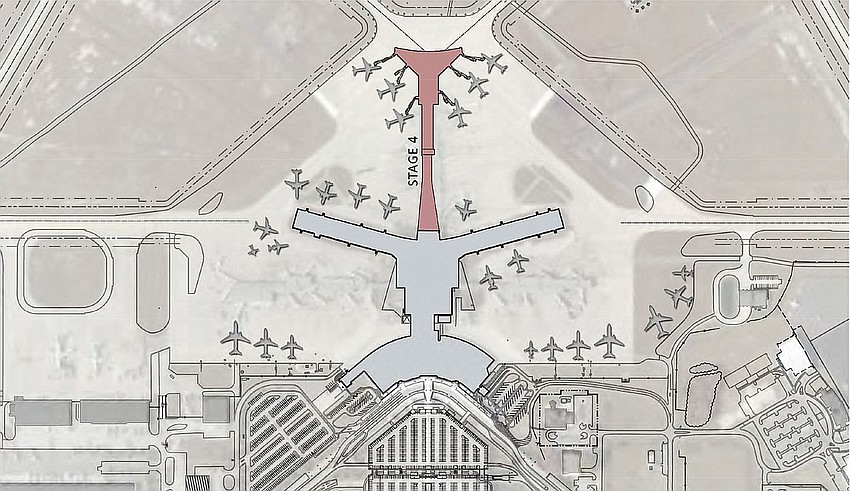 VanLoh said May 4 the daily Transportation Security Administration report shows that in the first half of 2023, JIA is exceeding its record 2019 pre-coronavirus pandemic passenger traffic levels.
"As soon as an airline adds a larger aircraft or a new flight, those seats are full," VanLoh said.
He said JIA is seeing 12,000 to 13,000 passengers per day compared with what VanLoh says is a typical spring and early summer average of 10,000 to 11,000 travelers. 
COVID-19 safety restrictions in 2020 caused passenger volumes to drop by 95% with the lowest point for weekly passengers April 12-18, 2020, when the airport recorded 2,478 passengers.
A May 3, 2023, snapshot shows 10% more passengers traveling through JIA than on the same day in 2019. VanLoh says that has been a trend this year.
In the past two years, JIA has announced nonstop flights to Los Angeles, Las Vegas, St. Louis, Minneapolis-St. Paul and Puerto Rico. 
According to VanLoh, based on the TSA data, JIA will exceed 2019 passenger traffic.  
"We are at capacity as far as airline seats," VanLoh said.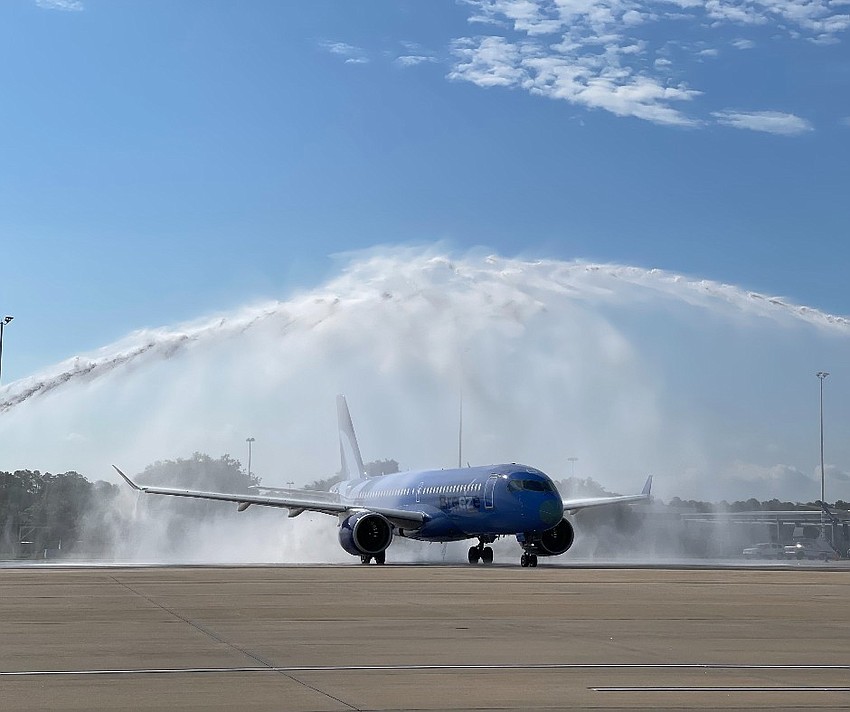 "Talking to my fellow airport CEOs, it's happening, pretty much, across the county. We're seeing a little heightened sensitivity here because we're Florida," he said.
"Many people in the north who have been stuck for the last several years want to go see the ocean and put their toes in the sand, and that's us. We happen to be in the right place at the right time." 
VanLoh and his executive team will work with an operating budget that will likely jump from $72.23 million with contingency funds in fiscal year 2022-23 to $81.66 million in 2023-24. 
The JAA board approved its latest operating budget May 22 in a 6-0 vote. JAA is revenue self-sustaining and doesn't receive any recurring funding from the city of Jacksonville but is awarded federal funding for capital projects.
VanLoh said JIA is waiting on approval from the Federal Aviation Administration to start construction on its delayed Concourse B expansion that will add six gates to the airport, which is in North Jacksonville. 
According to VanLoh, costs for that project have risen to about $300 million. In 2021, JAA estimated the project could be $272 million to $275 million. 
The design work is complete, and the board approved the purchase of $24.57 million in steel for the project.
VanLoh says there is demand for capacity. 
"We've had requests from several of our airlines for additional gate space. Delta Airlines wants to build a brand new (Sky) Club for all their customers," he said. 
Cecil, Boeing and the Spaceport
The Boeing Co. is responsible for much of the growth at Cecil Airport in West Jacksonville.
Crews are completing construction on a JAA-financed $183.6 million, eight-hangar maintenance repair and overhaul site expected to be completed in October 2023 that Boeing will lease.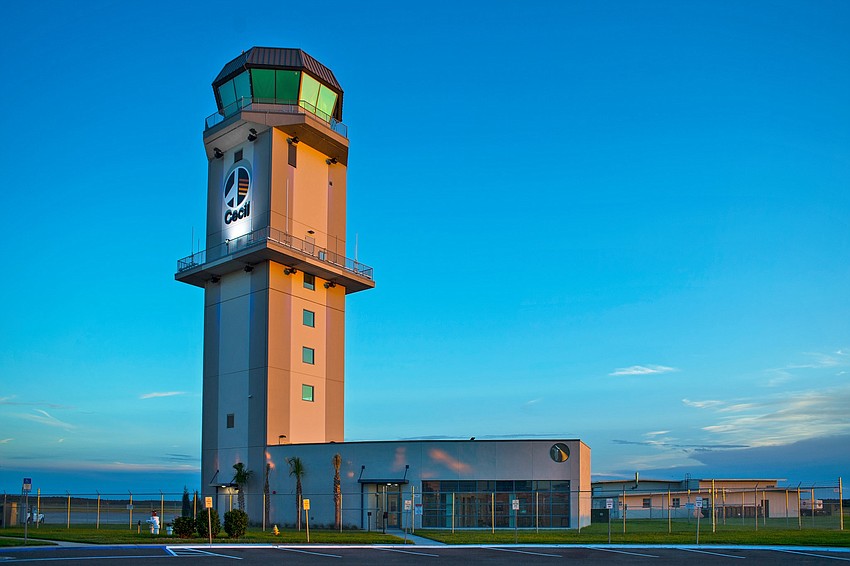 The global company also broke ground in March on a $26 million component repair, maintenance and warehouse at Cecil.
VanLoh said JAA's horizontal-launch spaceport at Cecil is working with several companies that could use the facility's rocket test center before moving components to Cape Canaveral for vertical launch. 
According to VanLoh, JAA leaders expect an announcement soon about a partnership with a "recognizable" organization that will use the Spaceport, but he declined May 4 to release the name.
VanLoh says he thinks of the airport system as similar to an electric or water utility.
"When you turn on your faucet, you want water to come out. When you flip a switch, you want your lights to come on. And when you want to move around the country with your product or people, you should be able to do that," he said.
"So whether you're a company coming here from Silicon Valley and maybe your company has a corporate jet, or maybe your CEO likes to build airplanes in his spare time, or you have a workforce/sales force that needs to go around the world at a given notice, we can handle all of that in Jacksonville."
International service
Jacksonville is the largest East Coast city without nonstop service to Europe, according to JAA, and the pandemic halted talks with airlines to attract a nonstop flight to London.  
"And that's a good place to be. You want to be at the top of the list when airlines start to look," VanLoh said.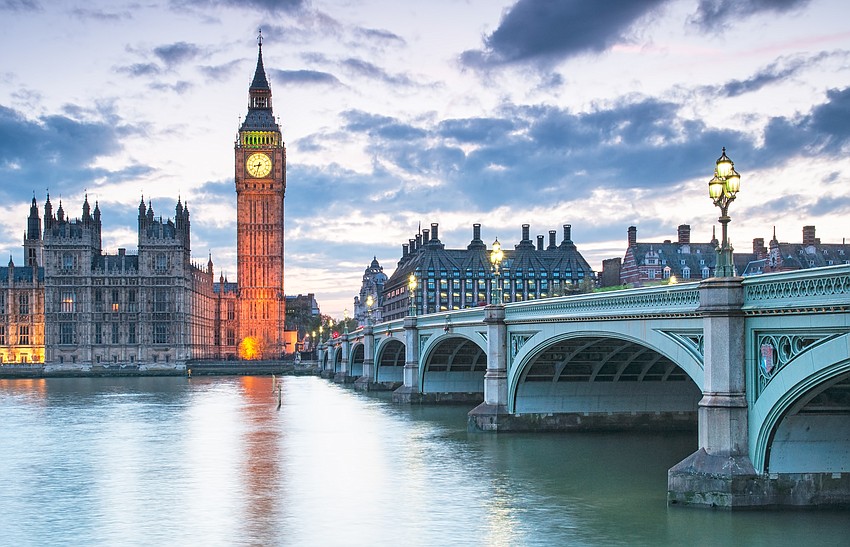 "We've got the numbers to show that we can make it successful," he said. 
"And we're working with the city of Jacksonville and also the (Duval County Tourist Development Council) for some marketing funds to help that airline really have a solid footing before they have in-and-out service." 
VanLoh didn't name the airline talking with JAA. He said in 2019 that a London stop was a priority and he said May 4 that "remains my goal."
"Before COVID, we had been in discussions and we thought we had a pretty good case for starting a nonstop flight to London," he said.
"Of course, COVID shut everything down and several of the European carriers stopped servicing several markets our size. And some of those cities haven't regained that service," VanLoh said. 
"So we have been very busy talking with them, making flights over there to talk in person about what Jacksonville has to offer."