More than 100 lawyers, judges, bankers and other community leaders will run around or bike to the Duval County Courthouse Nov. 17-18 in the Freed to Run Challenge benefiting Jacksonville Area Legal Aid's Shelter for Elders endowment in support of housing-related legal services for older adults in Northeast Florida.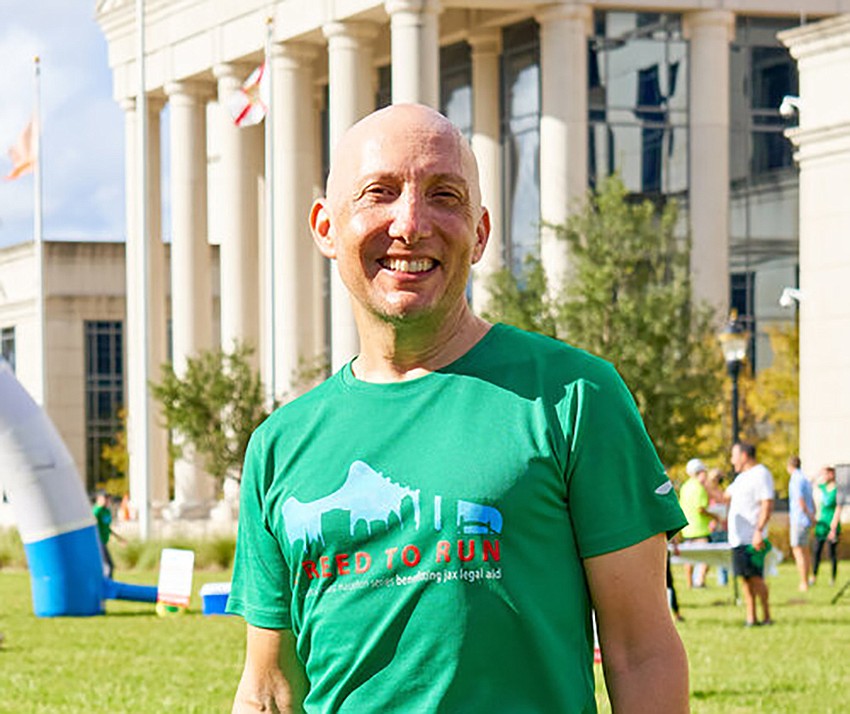 The 2023 Freed to Run Challenge includes a 24-hour run, a 12-hour run, a 5K run and a bike ride from the St. Johns County Courthouse to the Duval County Courthouse.
The events will culminate in a finish line celebration at 5 p.m. Nov. 18 on the lawn at the Duval County Courthouse.
The event, led by Gunster Shareholder Mike Freed, who spearheaded a six-year, $2.25 million, multi-marathon fundraising effort for JALA's Northeast Florida Medical Legal Partnership, will feature appearances by Boston Marathon winner Jack Fultz, Olympian Garrett Scantling and former Jacksonville Sheriff Nat Glover.
The Shelter for Elders endowment will support JALA's work to prevent and address housing issues such as reverse mortgage foreclosures, door-to-door scams, wrongful evictions, substandard living conditions, discriminatory practices and other shelter-related challenges faced by vulnerable older adults.
Freed to Run was a six-day series of six 26.2-mile marathons Freed ran from the state Supreme Court in Tallahassee to the Duval County Courthouse.
Freed originally set his personal goal in 2017 to raise $1 million. His effort was joined the next year by Baptist Health Foundation, which pledged to match donations at 125%, yielding the $2.25 million endowment secured last year.
Event co-chairs for the Freed to Run Challenge are Billie Jo "BJ" Taylor, a Jacksonville attorney with Harrell & Harrell and a volunteer with JALA; Paul Ferrara, senior vice president-commercial banking for Ameris Bank; and Dr. Mandana Davani, who specializes in diagnostic radiology and nuclear medicine at Flagler Health+.
Visit tinyurl.com/etr9w2h4 to donate or for more information.